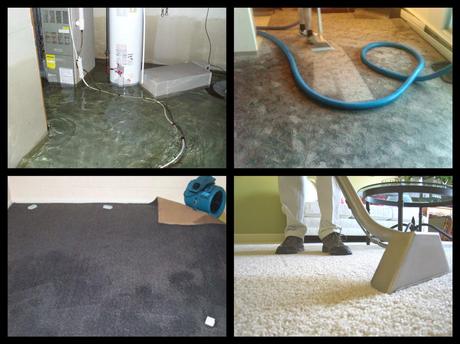 Dealing with flooded carpet is the most difficult situation which a home owner may face. Sometimes natural disaster or water leakage from any source can cause damage to your carpet. The flooded water intrusion can affect your carpet or any other floor covering materials.Taking an immediate step to restore the damaged carpet is very important otherwise you may have to replace it with a new one. Carpets generally have a natural tendency to absorb water and takes time to get dry. So hiring a professional carpet cleaning team is essential to carry out the task. If you are experiencing a flooded carpet situation, you can contact a reputed company that offers flooded carpet restoration service.
Some tips to restore your flooded carpet are stated below:
1.Initially you have to identify the water source and must find out whether it is clean water or filthy water. After that you must close or control the water source to prevent further water flow. Before following the drying procedure it is more logical to control the source otherwise the whole effort will go in vain.
2.In a flooded carpet the latex which holds the primary and secondary backings of the carpet together becomes weak. Until the carpet is completely dried, it is better to avoid huge traffic on the carpet. The latex should gain enough strength after drying otherwise the backings may get loosened.
3.Remove all the items that are placed on the carpet as soon as possible. If not removed they may cause further damage or stain the carpet.
4.The excess water should be extracted from the carpet and must be left dry within 12 hours after the flood. It is more convenient option to use water extraction vacuum to remove the water.
5.In order to carry out the drying procedure the carpet should be removed from tack strip. The carpet padding should be removed and fans should be used to make the drying process faster.
6.If it is winter it is better to leave the heat on to assist in drying ,if it is summer use air conditioning.