Find the ring here https://www.etsy.com/listing/204488686/floating-doll-head-in-resin-teardrop?ref=listing-shop-header-0
Each one of these are totally hand made.I even cast and paint each little doll head myself.Each one will be similar but not exactly the same due to the handmade nature of the item
The ring features a tiny doll head surrounded in clear resin.
The ring is adjustable so it's one size fits most.And as you can see it also makes a adorable midi ring. Measurements.The teardrop is a bit under 1 inch tall.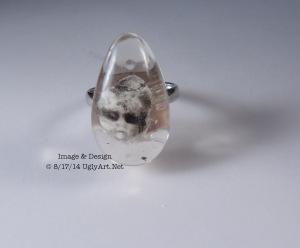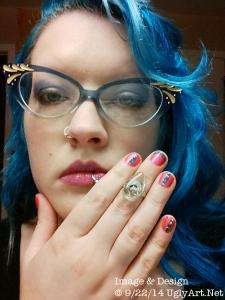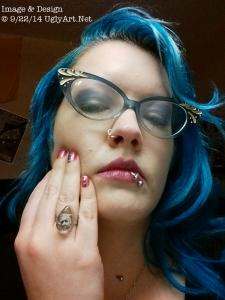 All of my jewelry is hand made with vintage and or found components
and also hand made and sculpted components,Or is totally hand made
making each a one of a kind work of art! I'm a doll artist by trade
and I also like doing other arts and crafts that include doll
parts,hand sculpting or ceramic work.Meaning that all of my jewelry features something you can get from ONLY me.Making each one a unique work of art.
My work has been seen in Haute Macabre and Bizarre Magazine to name a few.
I'm also squirrel momma to the world famous painting squirrel Winkelhimer check out her shop here https://www.etsy.com/shop/paintingsquirrel all of the profits from her art goes to charity.
-Ugly Shyla
All art posted on my Etsy Shop http://www.etsy.com/shop/uglyartdotnet are copyright protected by
Ugly Shyla/Uglyart.net. Reproduction for commercial purposes is prohibited without prior written consent from me/Ugly Shyla.All images and art are sole property of Ugly Shyla,and in such may not be downloaded,reproduced,copied,defaced,edited without written permission from Me/Ugly Shyla. Violators can and will be prosecuted in a court of law.
Ugly Shyla