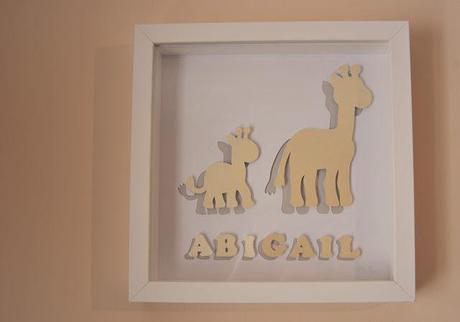 One of my favorite things to do when I was pregnant was decorating Abbies nursery, if I had it my way I would've started after the 12 week scan, I spent literally hours online looking at bedding, cots, wall art etc etc..Abbie is yet to spend a night in there still, mommy and daddy's bed is far too comfortable! We have recently redecorated it for her with a toddler bed and more grown up bits and bobs! 
I was looking at things to put up on the wall to make it look a bit less bare, that's when we had the opportunity to review the amazing artwork by Lucy over at Flobean on Etsy! She creates cutout and 3D style art perfect for your little ones nursery, all complete with personalisation and frame!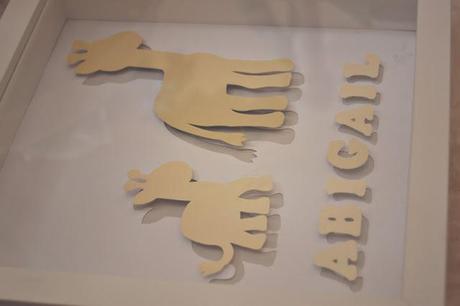 "Unique, made to order, framed pictures. Meticulously hand cut lettering and pictures, with lovely coloured silhouettes"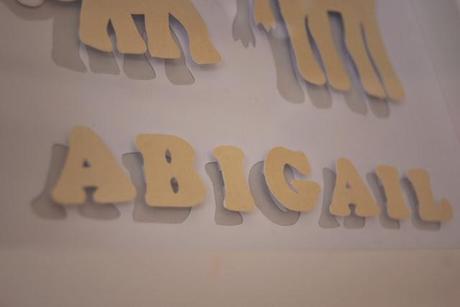 We chose the design to match the color scheme in Abbie's nursery, which is yellow, white & grey, we then chose to have the two giraffes and Abbies name underneath..
I was so excited when it arrived, I unwrapped it and instantly fell in love, I showed Ben who absolutely loved it too, it's so unique and different from any other artwork I've seen. The quality was outstanding, the cutouts were perfectly cut and the frame was sturdy and ready for you to hang up!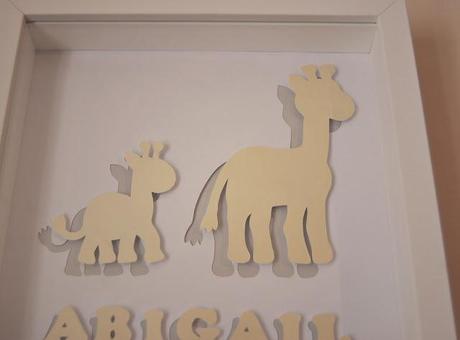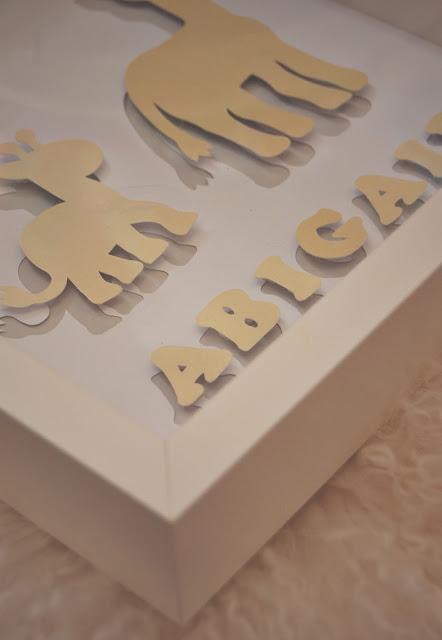 I can't recommend this shop enough, if you're looking for high quality, perfectly designed and unique art work, you will love Flo Beans!
Five out of five stars easily!

Visit the etsy shop here
What's the color & theme in your little ones nursery?
x