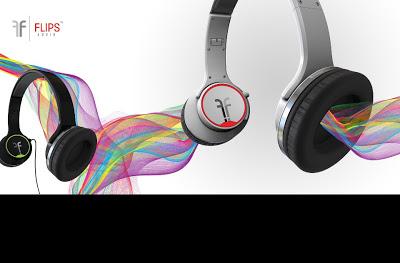 Flips Audio™ unveiled its revolutionary new headphone, Flips™ this April at the MTV Movie Awards. I am delighted to review this amazing product. The sound quality through their headphones took me to another world -- all I could hear was the music. I enjoyed every beat and the rhythm because of its sound clarity. The earcups were so comfortable and lightweight that I was just able to focus on what I was listening.
What I also found amazing is the "Solo2Social" feature -- I turned the earcups 180 degrees outward and my headphones became speakers for everyone to enjoy. While I'm cooking, my 'Solo' headphones are a 'Social' stereo sitting on my counter-top; and while I'm relaxing in my cozy corner, it is all 'Solo' just for me. What a genius invention?! With a smile on my face, I have tossed my old headphone and my bulky stereo boxes.
BTW, it comes in a super cute and sturdy case with a hook. The battery is mainly used when Flips are in "Social" mode – when the earcups are flipped out – and the powerful amplified speaker is in use. When listening to your Flips in "Solo" mode – when the earcups are flipped in – the battery is barely used.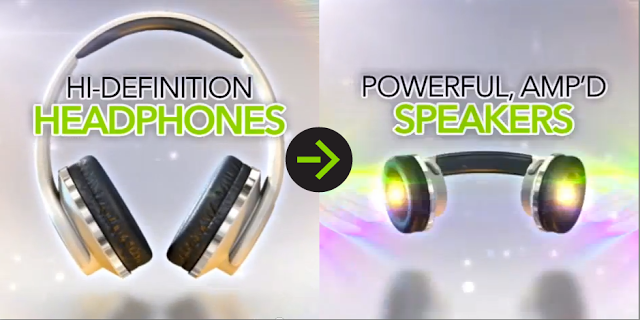 I have a few coupons for my readers:
Get $10 Off on Flips HeadphonesPlus Rush Shipping Upgrade FREEEnter Code:  FA0010INTThis Offer is exclusive to purchases made online at www.flipsaudio.com and valid from

June 12, 2013 through July 16, 2013

.Each unit purchased will receive $10.00 Off the online retail price plus we'll "upgrade" your shipping from ground to Rush 3-Day at no additional cost to you. This Offer is unlimited in quantity and cannot be combined with any other offers. 
Disclaimer: This is not an affiliate program, but a sponsored post. All opinions are mine.