This shop has been compensated by Collective Bias, Inc. and its advertiser. All opinions are mine alone. #NestleTraditionallyUnited #CollectiveBias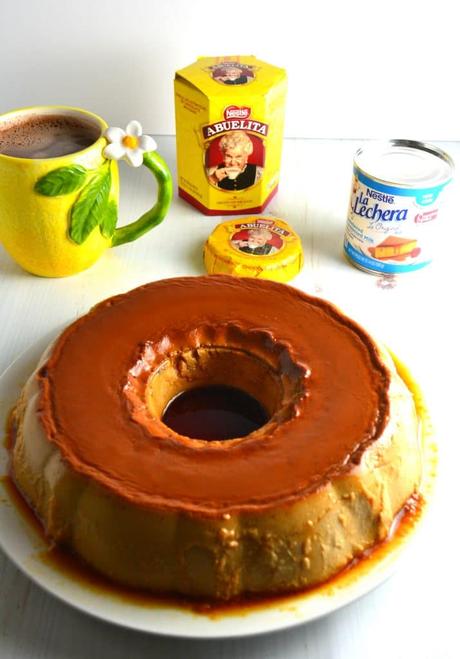 The holidays are such a special time of year. I think it's because we are more deliberate about spending time with the people we love, which can be hard, especially in today's busy world. I always look forward to spending time with my family and enjoying special moments that usually only happen once a year. It's so easy to get caught up in the hustle and bustle of the life, that sometimes we forget to slow down and appreciate the small, but important things in life. This is why it's so important for me to take some time with my family to create new memories and fondly remember old ones. We always make it a point to spend Noche Buena (Christmas Eve) in matching pajamas, while we enjoy hot chocolate and make delicious recipes in preparation for the evening's festivities.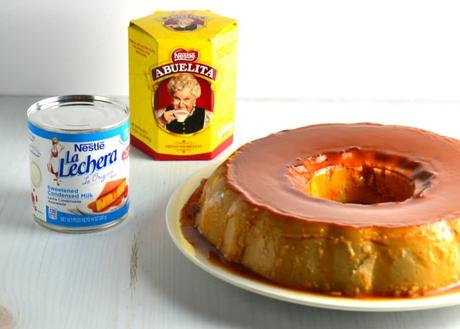 One of the activities that I always look forward to is making postres (desserts) with my Mami. I have fond memories of us in the kitchen together making her signature dessert, flan. Mami's flan is so good, it's the perfect balance of creamy and sweet, it's always the first thing to go at our holiday fiestas. My favorite ingredient in the recipe is the NESTLÉ® LA LECHERA® Sweetened Condensed Milk​, available in the Hispanic foods aisle at your local Walmart.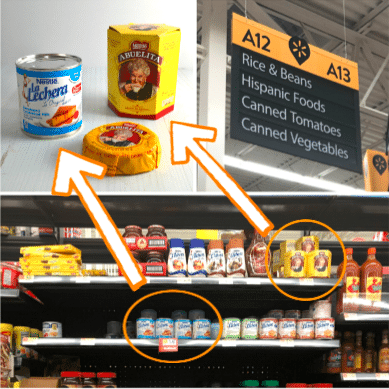 I always loved taking a spoon to the empty can and savoring all the deliciously sweet remnants in the can. I may or may not still do that today whenever I whip up a flan recipe, but let's just keep that a secret! La Lechera strives to aid moms in the kitchen with quality, consistency and creativity that I use to bring my family together. It's a staple in her kitchen, and now mine as well. Interested in trying these products out for yourself? Click on the items below to shop at Walmart!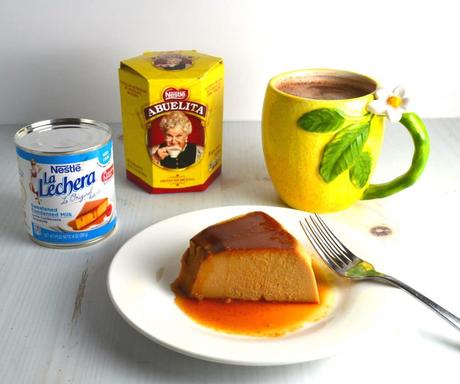 Just like Mami, La Lechera is my brand of choice when I make flan recipes for my family, like this delicious flan de cafe! This flan has a sweet and creamy texture, with the delicate flavor of cafe, which always reminds me of home. Mami would always wake us up on Christmas morning by making a pot of cafe, and the smell would instantly let us know that Santa had officially arrived! The sweetness in my flan de cafe recipe comes from my all-time favorite baking ingredient, La Lechera Sweetened Condensed Milk. La Lechera is the perfect ingredient to help you pamper your loved ones with delicious desserts that fit your busy lifestyle. It's tradition and quality are guaranteed to create unforgettable family bonding moments. Make this flan de cafe recipe for your next holiday get together, and you can look forward to becoming the designated "flan whisperer" in your family! This recipe also pairs perfectly with a mug of rich NESTLÉ® ABUELITA® Mexican Hot Chocolate​. Happy holidays!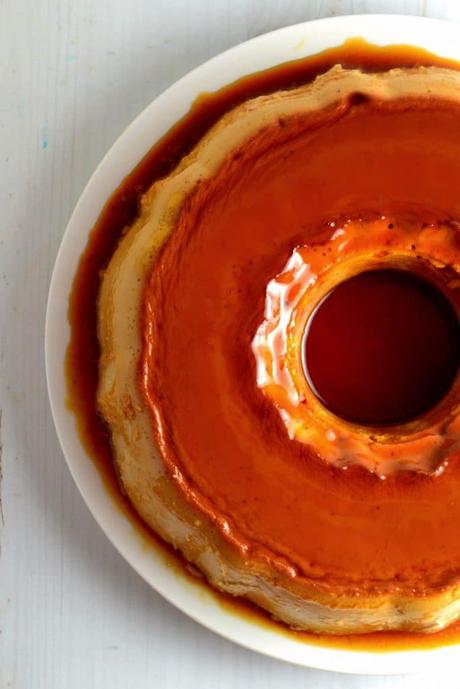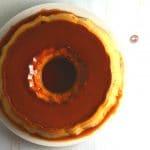 Flan De Cafe (Coffee Caramel Custard)
A creamy custard with a caramel sauce, this dish is a gorgeous coffee flavored twist on a traditional flan de queso.
Preheat your oven to 350F.

Melt the sugar with 1/2 cup of water in a saucepan. Stir to dissolve the sugar. When the mixture turns a deep golden color, remove it from the heat, stir in the butter, and pour the caramel into the pan you're going to make the flan in.

Tilt the pan to evenly coat the bottom with the caramel. It will harden quickly, so work fast!

Set the pan aside to cool while you make the custard.

To make the custard, pour the condensed milk, cream cheese, eggs, egg yolk, evaporated milk, vanilla, and instant coffee granules into a blender. Blend for 1-2 minutes, until it's nice and smooth and the cream cheese is fully incorporated.

To ensure that the flan is as smooth and creamy as possible, first pour the mixture through a fine mesh strainer.

Pour the strained custard mixture over the caramel. You may hear some cracking, that's perfectly ok.

Place the flan pan into a large oven safe pan to form a water bath. You'll want to pour hot water into the vessel, so that it goes at least half way up the sides of the flan pan.

Cover the flan pan with aluminum foil, and place the water bath in the oven.

Bake for 90-105 minutes, or until the edges of the flan is just set, but it's still slightly wiggly in the middle.

Once it's done, cover it with the aluminum foil again, and refrigerate it for 8 hours, or overnight.

When you're ready to serve, run a thin knife around the edge of the mold, then place a large plate over the pan, and invert it. You should hear the glorious squishing sound of the flan coming loose from the pan, and plopping onto the plate. Marvel at your work and devour!