If you have walked around a show home before, there is a good chance that you pointed out how great the place looked with all of the furnishings and decorations. This is no accident of course; the developer responsible for selling the homes will have made sure that work was done to the highest possible standard. The show home is there to act as a reference point for potential buyers, especially during the build phase of other plots on the site. They will be able to see what the finished product could look like, encouraging them to part with their cash.
More about Home Improvement: Should you repair or replace the doors in your heritage building?
That is why a show home can actually give you ideas on how to decorate your own property. The general themes of a show home involve plenty of light, useable space, and a smart, modern feel. Let's examine this further so you can get a few ideas for what you can do at home…
Space
First, let's talk about space. It is an essential requirement for most homeowners that they are able to go about their daily business without issues, something which a lack of space can hamper. So if you are affected by claustrophobia-inducing rooms, there are a couple of things you can try. One is to reduce the amount of 'things' your own, either by selling or recycling them; the second is to change furniture layouts or even seek a custom-built furniture company.
Colour scheme
What color are your walls, tiles and furnishings? Show homes often present neutral tones with modern splashes of color such as blue-greens or even shades of purple. You don't need to stick to white; it is all about creating a palette that is both welcoming and easy on the eye.
Furnishings
When you seek design inspiration from show homes you will be able to see that many items used are lighter tones and pieces that create the illusion of space. You wouldn't see a show home with a dark dining table and matching sideboard, as this doesn't appeal to modern society. Flick through a home magazine and you will see the same trends.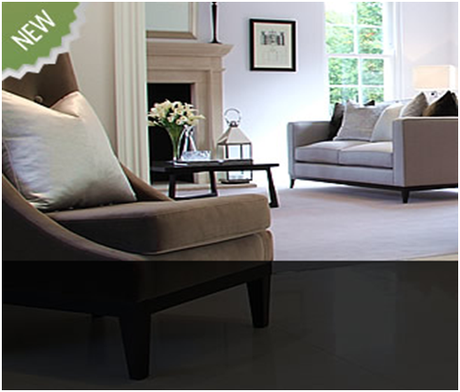 Window coverings
Turn your attention to the windows now; what are you currently dressed or covered with? Many of us don't pay too much mind to our curtains or blinds, but they can actually make a huge difference to the way a room looks. If your curtains look like they've come from the set of The Sound of Music, it might be time to update them with something a little more sophisticated.
Modern feel
Basically the approach you will be taking will be a modern one, as this is a look that can work in any home, even an old country cottage. It is all about brightening the place up a bit, and making use of mod cons such as funky fridge-freezers and flat screen TVs. Technology can certainly do its part in your home, so think about including elements such as clever lighting and heating systems.