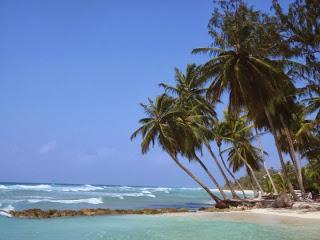 Barbados is the heart of the Caribbean, and the soul of the West Indies, boasting some of the oldest and finest towns in the region, and a Caribe beat with a sporty and classic edge.  You'll find everything you would expect of a tropical paradise: secluded sandy bays, surfs, reefs and sea caves for diving, breathtaking views of dramatic cliffs, pumping nightlife and  fishing villages that hop to the reggae beat plus a few extra quirky things to do. You can also find great singles holidays for solo travellers through sites like Friendship Travel, but here are some ideas for starters.
Explore a Sugar Plantation
Find out more about Britain's colonial history and dubious involvement in slavery while sampling rum or sipping tea in rambling gardens of mansions.  Barbados boasts some of the oldest building in the Caribbean.  At St Nicholas Abbey you can see a documentary film on the sugar and slavery, plus buy the local rum it in an engraved bottle. Sunbury Estate is over 300 years old and is a superb example of a Barbadian Sugar Estate Great House with striking examples of Barbadian mahogany and decadent imported antiques.
Sample Rum
There are numerous distillers with histories reaching back more than 300 years. The Mount Gay Rum Tour will introduce you to all the intricacy of rum-making, what makes fine rum, and no doubt a few pirates tales too.
Ride a Submarine


The Atlantis submarine in Barbados is one of very few submarines in the world that takes tourists under the sea. It's a great way to see reefs if you like to stay dry. It can take you to reefs or a shipwreck at 40 metres (130 ft.), during the day or night. You can also choose a 5-star option that will have you sipping champagne and nibbling on Hors D'oeuvres.
Play Cricket
The island has cricket pitches in every parish as well as the main cricket stadium in Bridgetown Matches are held every weekend, and it's worth checking out a match to see the local's enthusiasm and joining them for a rum punch on the pitch after the game. Take a bat, ball and stumps to the beach, and see how many locals you can attract to a game of spontaneous beach cricket too.
Visit a Secret Garden
Not so much secret as signs mark it from all over Barbados, Huntes Garden is more secret in how it surprises visitors, like a modern Alice in Wonderland garden etched into the Barbadian landscape. You'll find statues, antiques and other beautiful decorative pieces that add to this fairy tale aura. It's an absolute must for horticulturalist and plant lovers.