You have found the life partner of your dreams and after spending a lot of time in the courtship, both of you tied the knot. For the newly married couples, Valentine's Day certainly brings in moments full of enthusiasm, love and gifts! Now, when the Valentine's Day is round the corner and the month of love has just started, it is time that you make your spouse feel very special and spend the day differently. This article will help you to seek ideas about how you can celebrate this very first Valentine's Day with your beloved life partner.
1.   Plants Instead Of Flowers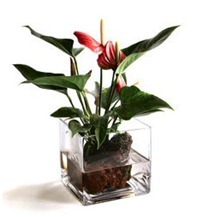 It has been ages that every couple shares the floral bouquets with each other on the Valentine's Day, but its time to do something special and unique! You can invest the same money in some exotic plants, be it small, wild or something extravagant, as all of them are custodians of a love note between the petals. They are not only beautiful, but will grow as your relationship grows further and will always remind you of the special time you celebrated with each other.
More about your love: The Meaning of Flowers that you can send to your Beloved
Then, there is another variant in this universe of colors, which are less aggressive, more environmentally friendly and, of course, much more durable. Give a plant with fresh flowers. There are absolutely beautiful and rare, which bloom in bursts of color and fabulously maintain their poise for a long time, as they represent themselves as a symbol of love.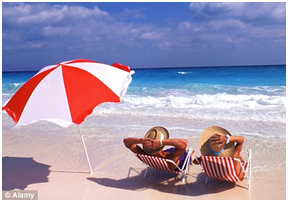 2.   Enjoy Relaxing Time Together
Not always you will have the time to share with our partner. We work hard and long hours just share those moments in weekends only. Valentine's Day is a perfect time to plan a quality appointment.
Select a spa center that appeals to you then book a complete pack for two. You will often see offers designed for couples. This way you can enjoy the relaxation and pampering services that a spa offers. Look for places online to find the most convenient location and make a reservation in advance. There are packages for a day that includes several relaxing treatments and special lunch service. This year, the Valentine's Day falls on Friday, so you can easily enjoy the extended weekend with your spouse. Pack the bags and visit to some place that offers tranquility and togetherness. It is a wonderful way to share quality time.
3.   The Most Romantic Movies
Do you enjoy watching movies? What about your significant other? One way to enjoy Valentine's Day is very intimate and romantic to share a lot of romantic movies. Shelter on the couch, cuddle together, and let the evening pass while romanticism wins hearts.
4.   Dancing Glued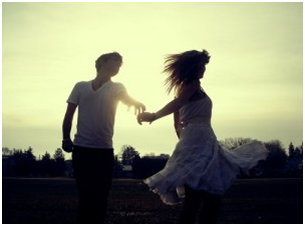 All you need is romantic music, of course! The best and most famous love songs can liven up your day. Romantic music always accompanies special moments of a couple. Very often there is a song called "our song" that recalls a special moment. Perhaps the first time you danced with your partner, or the song that was playing the first time you saw your love. Attaching a theme song to a person or a relationship is a general trend these days, as auditory memory is closely linked to emotions.
5.   Proposal
Can there be such a perfect time for proposal than the Valentine's Day? You can take advantage of the fact that love is in the air to kneel down and ask for her hand, in case you have not one this before.
Good luck and enjoy your beautiful Valentine's Day with your wonderful life partner!