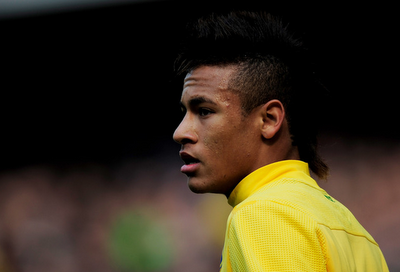 From arrogant Swedes to bratty Brazilians, there are many players who will have a big spotlight on them in the upcoming season. While some of these players are about to make the biggest move of their career, others will need to solidify their position they hold at their current club. For some, this season could be the last one which they're considered worth looking at. For others, this upcoming season is the one where they can show everyone they're not just a loose cannon with occasional brilliance, that they're something more. Here are five players with something to prove this upcoming season.
Neymar
As this summer transfer window opened, the name on everyone's lips was Neymar's. This Brazilian wonderboy has been magnificent playing for Santos, and recently won the Copa Libertadores with them at the end of this season. Now he's looking to move on and weave his magic in Europe. While there have been rumours of a deal made with Real Madrid, and now one with Chelsea, it's still uncertain where Neymar will go. Yet it's certain that wherever he does, he'll be expected to produce goals and entertain. The only dark thought clubs have as they consider buying Neymar is his rash temper and rampant diving. His petulance has gotten coaches fired, and while his diving is accepted in Brazil, it would not be tolerated in Europe.
He has big expectations to meet, especially after being backed by Pele as being one of the greatest players around already. Let's hope that Neymar beds in well wherever he goes, and that he manages to show us all what we've been craving from him (goals and general awesomeness) in his first season in Europe.
Fernando Torres
It hasn't been the best of times for Fernando Torres. After last season was notably marked by 732 minutes of his inability to score a single goal, Torres's career has been going slowly downhill. While last year he had the excuse of being the new boy at Chelsea, this season he'll have to show that he can score goals and not be hindered by constant injuries.
If he doesn't, his future club career will be quite a mystery, and his international one for Spain will slowly diminish into one of past memories of when he was a terrifyingly good goalscorer. This is the "make or break" season for Fernando Torres. He'll get the chance to prove many people wrong, as long has he can remain injury-free to do it.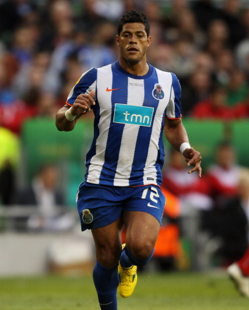 Hulk
Hulk has been very similar to his comic-book hero namesake, being fantastically strong while loosing his cool every once in a while. The most recent episode in which he misbehaved was last season when he assaulted a steward, resulting in his four month suspension. Yet behind the raging bull there is a huge amount of talent, especially in that powerful left foot of his. His great skill has paid off for Porto this past season in which he scored 23 goals, and now all of Europe is slowly keeping an eye on him for the future.
Yet it's slightly difficult to be trusting of a player who has lost his temper so greatly and is difficult to control. It's very likely that he'll be staying at Porto for one more season, where he'll need to show everyone that he has a clear consistency and won't fizzle out.
Zlatan Ibrahimovic
Ibrahimovic is the culmination of a winner. He has won league titles wherever he has been, most recently at AC Milan. His inventive goalscoring and deadly presence has helped him win many trophies, but not the Champions League. There's a big empty spot in the Swede's trophy cabinet, waiting to be filled by Europe's most esteemed club trophy. While AC Milan dominated Italy last season, their Champions League run could best be summed up as weak. And it has been quite some time that Italian sides have had difficulty in European competitions other than when Jose Mourinho led Inter to glory a couple of seasons ago.
Zlatan's position is a bit of an enigma: while he wants to remain at Milan, he knows that winning the Champions League with the rossoneri is unlikely. He'll either have to have an amazing season, or he'll need to move away in search for the trophy he wants to win so much.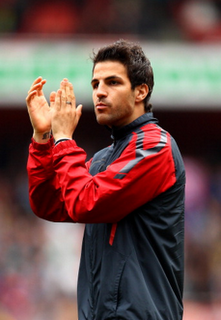 Cesc Fabregas
Last summer, Barcelona's main target was Fabregas. While the Catalans are still interested in the Arsenal midfielder, after his latest season he's now more of an afterthought rather than a "must-have" player. It seems like the blagrana have almost sealed the deal for 40 million Euros, but there's a lot of questions still waiting to be answered about the player and his upcoming season. Will this move help him return to form? Will he be overshadowed by the likes of Xavi and Iniesta? Will this be money well spent by Barca?
Fabregas finally has the chance to return to Spain and play with a team which knows how to win trophies while playing with wonderful style. Now he'll have to show he can fit in the team and cope with the pressure.
What are your thoughts on these five players? What are your predictions for next season? Share your comments below!