Anna and I were excited to check out the restaurant, Five Lamps, which recently opened in an long-vacant spot on the Upper West Side. Inside, it was a mix between a sports bar and a gastropub, but they didn't quite pull off the hybrid.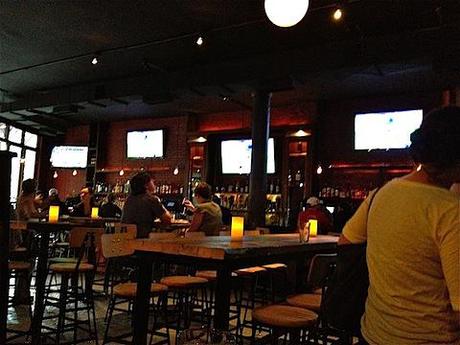 The menu was definitely for carnivores, but we all enjoyed our beers!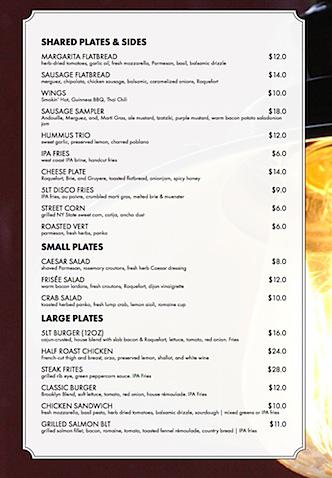 The only meat- and dairy-free option was the hummus trio, which I ordered. The three flavors were sweet garlic, charred poblano and preserved lemon. I didn't really taste the poblano or lemon flavors, but the sweet garlic was quite good. Still, it was strange to eat hummus for dinner! I don't expect restaurants to cater to my dietary habits, it's just eye-opening about how meat-centric so many places are. It's also crazy that the hummus trio cost more than a burger!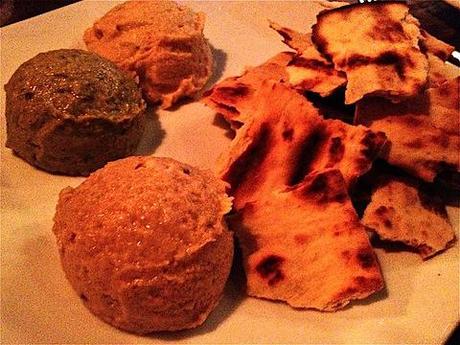 Anna ordered the street corn: grilled New York state corn, cotija (cheese) and ancho dust.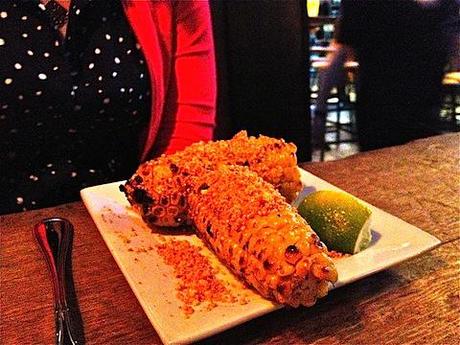 B ordered the margarita flatbread: herb-dried tomatoes, garlic oil, fresh mozzarella, parmesan, basil and balsamic drizzle. He seemed to like it, but the portion was smaller than it looks so he helped me out with my hummus.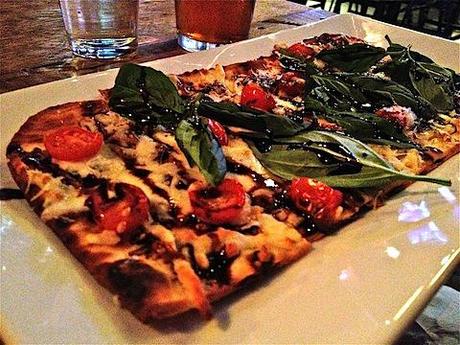 After dinner, we went to the park to show off our newfound foraging skills. There is so much edible growth!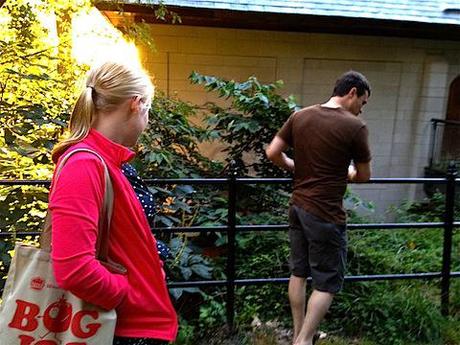 Some other recent eats (and drinks):
Chips, salsa + guac at Dive Bar: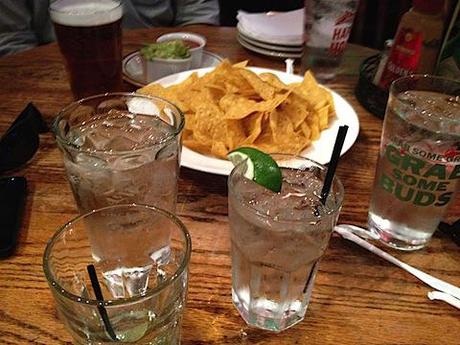 Fresh apricot, pear, kiwi + dark chocolate for a semi-sweet dessert: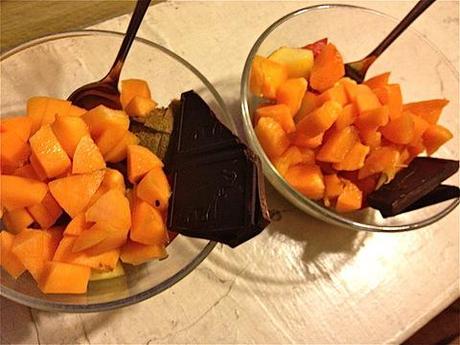 Bagel breakfast: oat bran everything with hummus + vegetable cream cheese: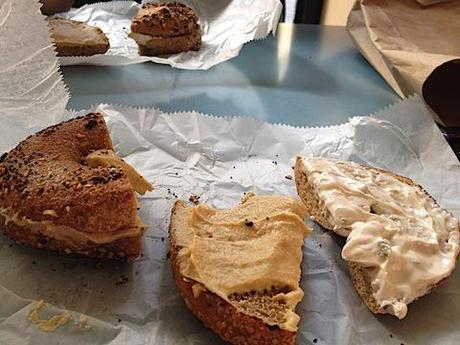 Hummus + cheese quesadilla, kale salad with tomatoes + mango (moments before the puppy dog ate my 'dilla!):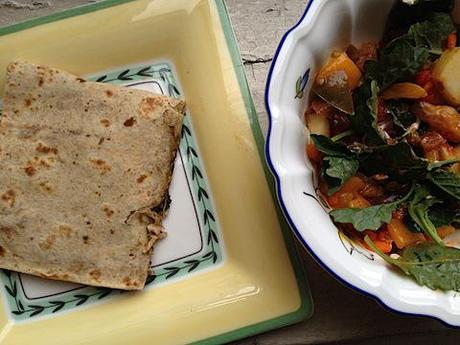 I also finally got the guts to wear my turquoise (mint, pistachio, chlorine) pants out! They matched nicely with the camisole I found on sale at Banana Republic, and the sandals I've worn out this past year. (Since so many of you have asked, you can find the shoes here.)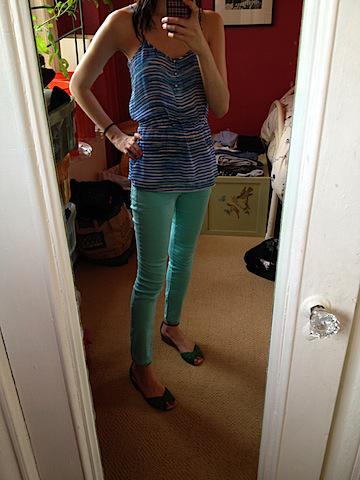 Have you tried any bold fashion trends this summer?