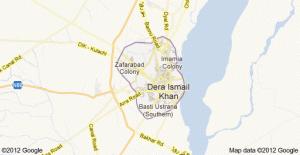 Five killed, 70 injured in DI Khan blast
At least five people were killed and more then 70 wounded when a remote-controlled bomb exploded near Ashura procession in the Chogla area of Dera Ismail Khan on Sunday.
According to police, the bomb was put in a bicycle shop. Police and law enforcement agencies have cordoned of the site of the blast and investigations have been launched.
Rescue and emergency teams shifted the injured to the District Headquarters hospital, where an emergency was imposed. Some injured are said to be in critical condition and the death toll is feared to climb.
It was the second blast in the DI Khan in two days. Yesterday eight people including four children were killed in the blast near 9th Muharram procession.
Meanwhile, strongly condemning the blast, the Federal Interior Minister Rehman Malik has ordered the police to arrest the owner of bicycle shop