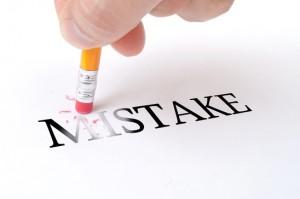 With the overabundance of editing services being offered, often at prices so low as to be unbelievable, it's important that you consider what to ask your editor before hiring them, so that you can find the perfect editor for your needs, without crippling yourself, your budget or ruining the book you've worked so hard on.
Do they like your genre?
It's one of the most elementary questions, but an editor really should enjoy and have a minimum understanding of the genre or area that they're editing. You don't want an editor who hates erotica looking over your piece, any more than you'd like an editor who doesn't like fantasy to read your piece. It's not essential that they're widely read in it – just that they can read it without giving in and have a grasp of the basics.
Do they have time to fit you in?
While it's not reasonable to expect that your book is edited *yesterday*, you can ask for a reasonable timetable. If they're booked until the middle of next year, that might not be a reasonable timetable for you. It's important to remember that it does take upwards of six weeks to edit the average book, at least in my experience, and you may not be using them as your sole editor. If you've got an editor for substantive changes and a second proof-reader, you've got three timetables to consider – yours, the first editor and the proofer (and the formatter!)
Do they have references?
References aren't a deal breaker for the average author, but you should consider trying to get some, just in case. Your reference could be the person that sent you to them, or it could be an article. Or you might want actual testimonials and contact authors they've been involved with in the past…. If they're a brand new editor, they might not have any, which is why the next point is important…
Do they offer a sample?
Again, you might not feel this is essential, but if you're unsure of whether they will mesh with what you need, you should ask them for a sample. It's pretty much essential to let an editor give you a quote based on your sample, and ensure they're catching stuff that you'd consider important, without breaking your voice.
Are they in your budget?
It's a funny thing to consider as a final point, but if you've found a really good editor, just outside your budget, you might want to extend your budget (or wait and watch out for offers from them) to work with them.
All in all, there are lots of other things, including preference, language that the editor can work in (though, a really good editor can cope with multiple forms of English, and it's not true that an editor needs to be 'that' nationality to edit), and more, but these five basic things are key to consider when looking at editors.
Connect with Kai on her blog:
Insanity is Contagious