I have a fun twist on Five for Friday today. I think you'll like it. Today, it's not just about 1 remarkable person, but 5 (5+, actually) fantastic female writers whose books I've read this year. It's only February: a true testament to the good fast fun their books are. (Seriously–how did I ever live without a Kindle?)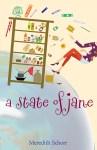 1. I started the year with A State of Jane by Meredith Schorr. This one was, admittedly, my "safety." I haven't been that good about reading, probably since I've had kids, but I did read and love Just Friends With Benefits. I knew the hilarity Meredith was capable of, and having experienced the NYC dating scene first-hand, I couldn't wait to re-experience it through Jane Frank. A State of Jane did not disappoint. Jane's a great character, and the book will definitely keep you reading! (I interviewed Meredith last year–check it out.)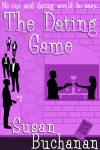 2. I guess that book got me on a vicarious dating jag, because next I hopped across the pond with Susan Buchanan's The Dating Game to sample the singles scene in Scotland. I really related to workaholic Gill and her troubles with men, and laughter and cringe-worthy moments abounded. And then a bonus trip to Spain? I was sold; you will also be.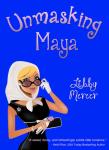 3. Back to the US, this time the Left Coast, I picked up Libby Mercer's Unmasking Maya next because I couldn't resist the cover. Please take a moment to admire the fabulous-ness of it because it shows this wonderful writer is bursting with talent–Libby crafted that cover herself when her designer crapped out. Yes, it's good, but the story of a disgraced NYC fashion designer starting over in San Fran, and finding herself deep in the throes of "nerd love," is just great!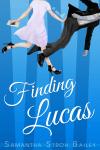 4. You will notice that Finding Lucas by Samantha Stroh Bailey also has a blue cover…but that's not why I picked it up next. The premise of this one really charmed me. My whole life I've always been so big on the "one that got away"–though for me there was never just one. I guess my husband put to rest that part of me, but how fun to re-live that "what-if?" thrill again on Jamie's quest! (Samantha was just here–learn more about her here!)

5. In Need of Therapy was the first Tracie Banister book I've read, but it certainly won't be the last. Tracie has somehow here beautifully managed to weave a tight-knit plot around a cast of totally loco characters–super-shrink Pilar's clients and family alike. I literally laughed out loud (and went on an avocado kick for more than a week–true story). (Tracie's been here, too. Read her interview!)

BONUS: Jackie Bouchard may "bark" at me for admitting I've always kind of been a cat person… Except that What the Dog Ate has nearly converted me. You'll love and relate to the leading lady, Maggie, but the leading man (without question, Kona, her chocolate lab, is the star) stole my heart like no other.
So that's my 5 and 1 bonus (so far). Not yet reviewed but read and enjoyed: Picture Perfect by Lucy Simone, which was not at all what I expected, and Breaking the Rules by Cat Lavoie, which has one of the most incredibly crafted twists imaginable. I promise I will be getting to these reviews as soon as I can come up for air.
If these book sound like fun to you, here's a reason to get excited… A bunch of them (unfortunately not all of the above, but a couple of others!) will be featured in a Valentine's Day promotion some of the girls and I are doing next week. Please check back Thursday to see what we're up to.
Until then, stay warm, and have a great week!