Very excited to have Wendy Ely visiting with us today! Wendy's an accomplished and incredibly prolific contemporary romance author. Her books are packed with romantic suspense, wonderful happily-ever-afters, and plenty of spice! (Check out that cover below. H-O-T!) Amazingly, she also juggles all this writing around raising two teenagers and working a "day job." A very cool lady indeed!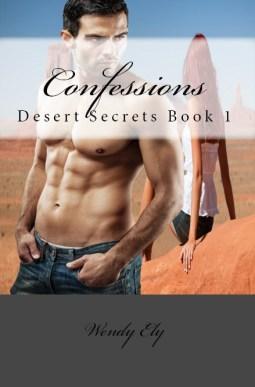 Can Chelsea and Jordan find their child, and rediscover each other?
When Chelsea Montgomery vanished eleven years ago, her hometown thought she'd been abducted. In truth, she'd given up the daughter she'd secretly had with Jordan Case.
Now he confronts her to help find the child. With a little girl's fate hanging in the balance, will the uneasy partnership — stained by the past — transform into something else?
~~~~~~~
1. Where do you get your ideas for your stories? Is it all imagination?
I get my ideas from my imagination and life. Some ideas come from something I see that inspires me. I'll then twist the reality into a plot or character and then start writing! When I started writing Dangerous Flames I had not clue about mafias but Gabrielle Medini popped into my head and wouldn't leave until I wrote her story. She is the Mafia boss' daughter.
2. An author putting out one book a year is a miracle. It looks like you have FOUR coming out in 2013! I know you juggle writing around family, working as a book editor, and going to school. How do you find the time?
I write and edit full-time and had to figure out that I need to schedule my own novels into my schedule just like I would for a client. Dan (my real life hero) works 50 hours on a slow week. He leaves for work at 4 a.m, so I usually start work at that time. With him at work and the kids (teens) at school all day, I have the entire day to be productive. After they all get home our house turns crazy as the evening turns into family time. I can casually work on projects on the weekends, but honestly, not a lot gets done when they are all home.
3. Do you have any writing rituals? A special beverage you like to sip when you write? A sweater you like wearing? A type of music that inspires you?
Coffee inspires my creative juices! My preference is mocha. Dan bought me a Keurig for Christmas but haven't found a yummy mocha flavored coffee yet.
I also like to listen to music when I'm working on the rough draft of a book. My playlist has a variety of music ranging from Limp Bizkit to Enrique Iglesias! Readers would probably laugh to know that I'll often listen to something like Eminem or Nirvana while writing a sex scene… whatever pushes me in the zone. The music is turned off during editing though.
4. Do you have a favorite characters from one of your books? If so, tell us who and why.
I love all of my characters but my favorites would be Chelsea and Allison Montgomery (Desert Secrets series). I believe I really put heart and soul into those two characters and can relate to them in different ways.
When I lived in northern Arizona I really felt lost and like we didn't belong there, like both of the characters feel in the book. People hated me and I had no idea why. It was really hard to deal with day in and day out. Our neighbors did crazy stuff to us like kill a rattlesnake and threw it in our yard. The neighbor kids threw trash in our yard and told my kids it was some new toys for them. Our time there was much harder than the sisters went through though.
Allison is single mom of one son and one daughter. I was a single mom for so many years and have been through similar trials she goes through in the book. I love Allison's spunky, tell-it-like-it-is attitude. As for Chelsea, she walked away from her family and Jordan. I had that happen to me after I wrote the book. I admire Chelsea's vulnerability, the vulnerability she experiences when she returns to Wilson, Arizona.
5. The covers for your books are sizzling! I can't wait to crack one open, though not based on the covers alone. I've enjoyed your excepts as well. Do you think you'll ever dabble in writing outside the romance genre? And if so, what would you try?
I could see myself writing in mystery/thriller if I switched genres. I have this fascination with true crime. While in paralegal school I was drawn to criminal law and did my internship for a criminal defense attorney. I loved it!
BONUS QUESTION: Say you've been offered a long weekend away from the chaos of your daily life–a writers' weekend where all you do is hang out with other writers, bounce around ideas, and write like the wind. Which other authors are joining you, and why?
I'm actually planning something like this with author Sharon Moore. It'll be held over a weekend this summer. I'm so excited! I don't know the who is invited yet but my dream guest list would include Rachel Gibson (I love her writing style), Isabella Anderson, Samantha Bailey, and YOU! We'd have a blast.
Yay! I'm in! Thanks for including me, Wendy. And thanks for telling us more about you and your work!
Find Wendy on the web!
Amazon author page
Facebook fan page
Emails are always welcome: [email protected]
~~~~~
Have a great weekend everyone!