I can't express how excited I am to have Mim Eichler Rivas in the Shed today! Some of you may know that in addition to being a novelist and blogger…and copywriter…and mom… I'm also a collaborator and ghostwriter.
Well, Mim is the Queen of Collaborators. Her stories, the stories she's so masterfully and beautifully helped others to tell, New York Times bestselling stories, have been inspiring me for years. A couple of years ago, when I was assigned to be editor of one of her books, Saving Each Other, by Victoria Jackson and Ali Guthy, I was as excited and terrified as I could be. I, me… I was going to be editing Mim? Crazy! But true!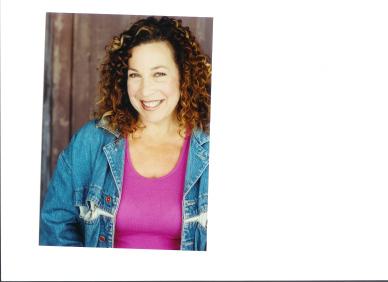 Mim was fantastic. A total pro. The way she helped capture the voices of both Victoria and Ali and shape them on the page helped me be more sensitive to story and voice. Also, she's really just a beautiful and very cool person, which is why I'm thrilled to pull her out from behind the curtain and share her mind and method with you!Before we go any further, be sure to find and follow Mim online:
Twitter
WebsiteNow let's meet her!~~~~~~~~~~~~~~~
1. Did you always want to be a writer? If not, what were some of your early career plans? And if so, is the kind of writing you do what you imagined yourself doing?
Until I was 28 years old, I didn't consider writing as something I could do to make a living.  Writing was what I did to live—like breathing—as a way of keeping track and making sense out of the incongruous parts of my life.  For most of those years, my focus was on making it as an actress. But after graduating with a major in theater from Sarah Lawrence College and heading to LA, I soon confronted the unfortunate reality that Hollywood didn't have a niche for me.  I was too quirky to be the girl next door and too much of an ingénue to play offbeat.  Fortunately, I had studied fiction writing with E.L. Doctorow and when the time came to find something else that I could love as much as acting, my true calling was right there in my back pocket waiting for me.  When I began to take myself seriously as a writer, my interest was definitely more in fiction and film than in the calling card I have earned as a narrative non-fiction author.  That said, I ultimately see myself as a storyteller—whether I'm acting or writing, regardless of the genre.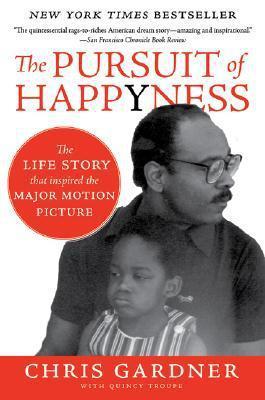 2. You've worked on some pretty big collaborations, Chris Gardner's The Pursuit of Happyness and its sequel, Start Where You Are, Antwone Fisher's Finding Fish, and Becoming Dr. Q with Alfredo Quinones; you collaborated with Victoria Jackson and Ali Guthy's Saving Each Other. I know for me as an editor, spending a lot of time in other people's stories has helped me better see "the big picture" when it comes to my own life and how circumstances, good or bad, are really just passages or chapters of a bigger "book." How has helping tell other people's stories affected you?
What I learned early on in helping other people find or understand the narrative through-line that connects the different chapters of their lives is that most of us resist becoming the protagonists of our own stories.  Books have beginnings, middles, and ends.  Life doesn't.  However, when we take a step back to look at the why's and how's of our experiences, it becomes easier to see how our choices, good or bad, contribute or detract from our happiness.  Or happyness as Chris Gardner would say. In that way, I agree, helping others tell their stories has helped me to see that bigger picture, and to take ownership—or authorship—of my life.  I also feel so lucky to be that fly on the wall in situations I will never have in my own life and to come away incredibly inspired and motivated. On Saving Each Other, for example, after spending time with mother/daughter authors Victoria Jackson & Ali Guthy, I took away insights that guided me to be a better mother to my son. When I worked with NBA superstar Dwyane Wade on his memoir, A Father First, a NY Times bestseller, I got a crash course in why you never give up on the people you love or on yourself.  On the downside of helping others tell their stories, I too often shirk my own stories and my own writing projects.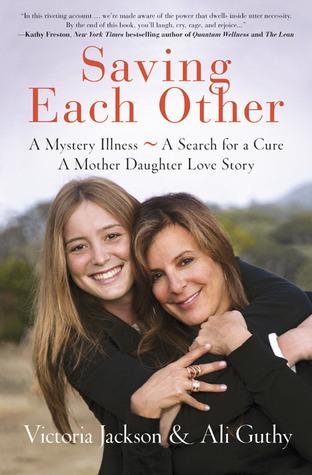 3. Can you tell us about your process of working with others to bring their "voice" to the page? Do you have a method that works for all, or do you find yourself re-inventing with each project?
Every time I take on a writing-for-hire job, the overall process is different.  Sometimes I'm shaping or reshaping material that's already been written; sometimes we're starting with a blank page.  In all cases, however, the first hurdle is to make sure the narrative voice has what I call the three A's – Authority, Authenticity, and Accessibility.  A lot of times the person who has a story to tell or an expertise to offer has repeated themselves so much that I approach capturing their voice by trying to ask questions they haven't been asked before. So before we delve into shaping the story itself, I do a couple of non-linear interviews with games and exercises I imported from my training in acting and comedy improv—where the challenge is to find a voice for the character.  This is the same approach I teach in workshops with writing students who are seeking to develop their own voices on the page.  The challenge for me is to recognize the DNA of the person's voice and be able to clone it in scenes and narrative.  I also have to work hard to get my own voice out of the way.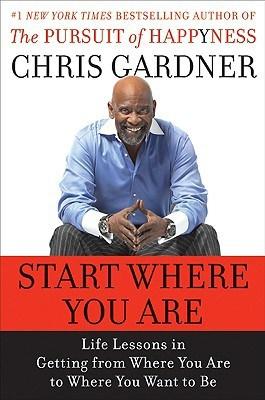 4. Many of my readers are mothers, many of them wanting to write more but not having a clue how they'd ever have time for it! How have you juggled writing with motherhood, and if there's anything you could change about it, what would that be?
All of us, moms or not, juggle and struggle in trying to find that balance between family and work as well as between doing what we really want to do and what we do to make a living.  On the one hand, I feel so fortunate to be able to do what I love and make a living; on the other, as a free-lancer who has a home office, I have done a pretty bad job at creating boundaries between work time and family time.  We have had so many family vacations where my husband and son were off enjoying wherever we were and I was in the hotel room churning out pages.  The best thing that I did early in my son's life was to create stories with him.  My husband, an actor, and I volunteered in the classroom by teaching storytelling and acting.  We started when he was in kindergarten and continued through his senior year in high school.  One of the perks of being a writer is that there is no date stamp or retirement age looming ahead. So the thing that I would want to change for myself would be to slow down and enjoy more vacations and do more to celebrate accomplishments as a mom.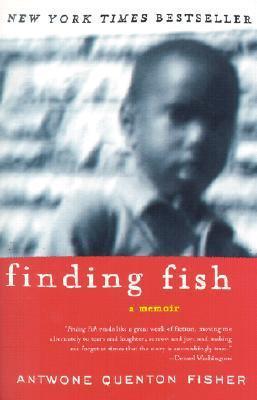 5. What's the best advice can you give other writers looking to break into collaboration writing?
Write a killer proposal on spec for someone else.  In every community there is someone who has enough of a platform to prove he/she can sell books, along with a riveting story or unique expertise.  That person may in fact hire you to write the proposal or better yet decide to self-publish and hire you to write the whole book; so you won't necessarily have to do it on spec.  But the publishing industry will look to see that you have a track record and writing on spec is the best way to overcome that hurdle.  Being known for writing killer proposals is also a goldmine.
BONUS QUESTION: Can you share for us what's next for you?
I'm working on a big sprawling novel, historical fiction, about a self-improvement circle formed by six mill girls in 1841 New England. It's based on their actual journal. The documentary filmmaker David Hoffman, who brought me the story that became my non-fiction book, Beautiful Jim Key, brought me the journal and will hopefully be doing a documentary based on this fascinating, much overlooked period.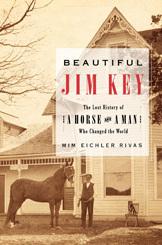 Sounds exciting! Glad to hear you're working on fiction. I can't wait to read it! Thanks so much for visiting, Mim!
~~~~~~~~~~~~~Order
Saving Each Other
Order
Beautiful Jim Key
~~~~~~~~~~~~~MIM EICHLER RIVAS is the best-selling author/co-author of The Pursuit of Happyness with Chris Gardner, Becoming Dr. Q with Alfredo Quinones-Hinojosa, Finding Fish with Antwone Fisher, and Beautiful Jim Key, soon to be a major motion picture. She and her husband, actor/activist/author Victor Rivas Rivers live in Hermosa Beach, California, and have one son, Eli, a rising sophomore at Harvard.
~~~~~~~~~~~~~~~~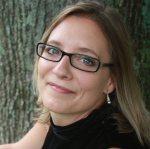 Let's connect! Find me on Twitter and Facebook, and email me: [email protected].