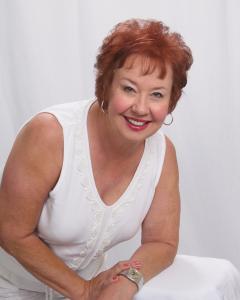 Delighted to bring back my Five for Friday segment–especially considering that I've got erotica author ANGELICA FRENCH in the Shed with me today! Which reminds me…
THIS POST MAY CONTAIN ADULT CONTENT.
Not too racy, but maybe a touch in the excerpt.
Consider yourself warned…
(Or teased. You know, however that goes for you.)


Okay now, back to business! Angelica French is a very cool lady who I've gotten to know pretty well the past year or so in all the various author groups we're involved in together. She's not only a super-cool lady, though. She's a fantastic writer. I know from experience that writing sex is the hardest thing ever (uh, sorry), but she does it beautifully. Click here to read my review of her new book!
Find Angelica French online!
Facebook
Blog
Buy Streetwalker at Amazon.com
Now let's get to know Angelica!
~~~~~~~~~~~~~~~~~~~~~~~~~~
1. Can you share what inspired you to write Streetwalker? Were the story and characters inspired by real people? (And if so… how has that gone over?)
The story of Carrie and Harlan came to me whole cloth. Out of nowhere. Suddenly, I had this 22-year-old prostitute commandeering the keyboard. I was just Carrie's fingers. This is one of two novels I've written where the main character took over the book and wrote the story. This sort of fugue experience is so cool–yet scary–that I look forward to having it happen again. The first draft of Streetwalker was completed in a bit more than a month. The edits, meh, not so quickly. When the hard work started, Carrie got scarce, and I had to do that on my own! Still, there was such a paranormal feel to the first-draft writing, that I wondered if there were a real Carrie behind it!
2. Can you give us some background about this excerpt you're sharing?
Carrie has propositioned Harlan, so to speak. She is bargaining for an ownership share in his upscale brothel. He has just had sex with her to evaluate her "assets" as part of his consideration of her proposal. Carrie is trying to accommodate him and his interest in her, as she assesses him, but she is emotionally dead and very protective of her feelings due to her past. She is surprised Harlan has ferreted that out in such a short time. She realizes she needs to be even more wary than she had thought.
3. Do you have any special rituals when it comes to writing?
I'm typically up about 4 a.m. I make my first cup of coffee and "prime the pump" by reading items at two news sites (which I milk for my Twitter feeds), and then I play Mahjong Dimensions and Sudoku on-line. I check in to FB and after that, I'm ready to write.
I also learned from another writing friend to "prime the pump" for jumping back into writing in the morning. Because I write on different manuscripts within and across days, it's important to pick up the thread of the last thoughts I had. Before I close the manuscript for the day, I insert questions, character reactions to the situations just written, and plot twist options so that when I look at the manuscript again, I can get to the writing by getting back to the moments before I closed it up.
4. What are you reading when you're not writing? Are there any writers that really inspire you? Intimidate you?
I read a wide range of books. Every diet needs nourishment and some junk food! Geraldine Brooks writes amazing historical fiction that is highly researched but she manages to keep the focus on engaging characters and events. I also like some of Connie Wills historical fiction. Her book on the plague, Doomsday Book, is one of my favorites. Daphne Du Maurier's House on the Strand haunts me still.
I also have gotten into a lot of the Chick Lit since I joined the Chick Lit Goddesses on Facebook. What a great group of supportive writers who turn out fabulous books! I won't try to name them because I would forget someone! However, let me say that your books, with their touch of magic realism, are memorable. I've recommended them again and again.
5. What's next for you? More erotic fiction? A sequel to Streetwalker? Something totally different?
I am always writing several things at once! It fits my schizo personality! I am working on Sex for Sale, the sequel to Streetwalker, and I am also finishing up a book 180 degrees from erotic romance, a culinary mystery sequel. I'm about done with a play, "Hot Dishes", about women (who think they are hot dishes) showing up on the doorstep of a new man in their community with hot dishes (Midwest term for casseroles). Hilarity ensues! And I'm sending out a paranormal romantic suspense to publishers soon; it's in final edits.
Bonus Question: Tell me about the night out we'd have when I visit you in Phoenix!
When you come to Phoenix, bring your party clothes!
Please arrive in the morning, Francine, so you can get a soothing massage and rejuvenating mineral drinks at Scottsdale's Hyatt Regency Resort's spa early afternoon. After I pick you up at the Hyatt Regency Resort in Scottsdale, we'll go to Biltmore Fashion Park area to shop for shoes and purses. You and your character, Amy, like Jimmy Choo, don't you?
Early evening, we'll head to the Talking Stick Resort. We'll sip a little Cakebread Cellars Reserve chardonnay beside the infinity pool atop the building, and then go inside to highly-rated Orange Sky for dinner. We'll start with Iced Oysters (an aphrodisiac, you know) and then likely indulge in Australian Lamb Chops, with ancho honey and a sunflower crust.
Following our leisurely dinner, we'll hit both "Char's Has the Blues" and "The Rhythm Room" for a jazz fix. Don't expect to get to bed early! I'll be sure to pour you onto the plane in time to leave the next day.
Sounds awesome! I'm going to pack tonight and sneak out while my family's sleeping…

Thanks for visiting, Angelica!
~~~~~~~~~~~~
About Streetwalker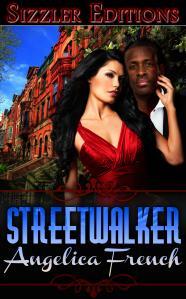 Carrie is a smart woman with a dark past and more than her share of heartache. Determined to retire early from hands-on sex work, she uses her skills as an exhibitionist to bargain for partial ownership of a high-end, brownstone bordello in New York City with the erudite, handsome and powerful Harlan Ledbetter.
But even though she's only 22, Carrie's already been in her line of work far too long. Besides the fact that sex has been little more than Work for most of her adult life, Carrie also has to contend with painful memories of abuse at the hands of her stepbrother. Could sexuality ever truly belong to her? Could it ever become something she would want?
Harlan, meanwhile, certainly wants more than a business partnership with this stunning woman – and the feeling may be mutual, if Carrie can let herself want him as much as she fears she does. But she has a long way to go before she can give her heart and body to a man willingly. How will she get there? If there's one thing Carrie has learned, it's how to negotiate. She has a feeling this skill will come in handy with Harlan in more ways than one.
Carrie approaches Harlan with a unique business proposal – one that offers more than just a way to run their bordello, but a whole new outlook on life, sexuality and love. Intrigued, he takes her on…
~~~~~~~~~~~~~~~~~
Start reading Streetwalker now!
Carrie and Harlan sat naked and cross-legged, knees touching, facing one another on the crumpled and stained black silk sheets. How did one man produce so much cum, Carrie wondered looking around at his leavings. Harlan straightened the sheet's edges around them, smoothing them.
Franklin brought them a pint of deluxe ice cream ("with nuts, of course," Harlan smirked) and two chilled spoons.
"Some like to smoke after good sex," he laughed, "or even after bad sex, but I like some sweets after sweets," he told Carrie in explanation. "I need something else in my mouth after drinking my fill of sweet spiciness like yours."
Carrie, who liked a good post-coital smoke herself, stifled the urge to reach into her purse and ate her ice cream like an obedient little girl. Harlan would always be in charge, or, he would until she changed him. And change him she would, his thorough using of her to the exception. For a good many years now, Carrie persuaded men to do what she wanted, when she wanted. One part of her mind considered how to manipulate this man, a man with more confidence than others she'd encountered.
"Have you ever come?" Harlan asked her, his tone neutral, casual. Her head snapped up to look at him. "Oh, you were good in bed, almost fooled me, but I can tell. You didn't come."
Startled at his perception, she decided to use the opportunity to educate herself, so rather than equivocating, Carrie tilted her head, smiled, and asked, "Huh! How do you know? I've worked on that act for years!"
~~~~~~~~~~~~~~~
Angelica French is not now, nor has ever been, a prostitute and to her knowledge, she doesn't even know one. But, Carrie bedeviled her with the story until she sat down to write it. She felt like she was just the amanuensis for this tale.
However, Angelica has always been interested in universal feminine issues of self- worth and self-actualization. The "Sex Sells" series is one of redemption, recovery, and romance.
Angelica is happily married, with children, and lives in the desert southwest where she writes with a view of her citrus trees and the snoring of her yellow lab.
~~~~~~~~~~~~~~~~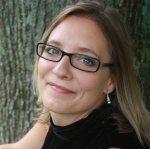 Let's connect! Find me on Twitter and Facebook, and email me: [email protected].