Actress, host, author and spokesperson, Alana Stewart is a very accomplished and cool lady. I know this because as one of my luckier assignments as a book editor, I helped Alana develop her memoir, Rearview Mirror. The most amazing thing about working with Alana on her book is that she wrote every word. I helped her organize the material and focus on bringing out the most important stories, but the words are hers. Needless to say, she worked her butt off–and with very little time given to complete her task. The authenticity really comes through every passage. (You'll find an excerpt at the end of this interview.)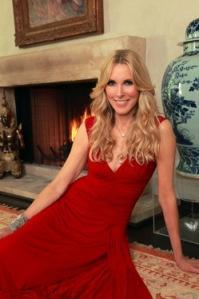 (From AlanaStewart.com)
If you don't know Alana, you might think terms like "charmed life" apply. Nothing could be further from the truth, which you'll see when you read her book. Alana grew up in utter poverty, with a mother who was either absent or on drugs. Her life took off when she left Texas with dreams of becoming a model, but glamor and glory aside, there was still so much she would endure: heartache, infidelity, divorce, and watching others she loved fall into the same drug addiction trap as her mother. She's struggled with depression. She lost her best friend, Farrah Fawcett, to cancer. But through it all, she's managed to stay centered–to not give up. That's what makes her so inspiring.
So yes, more than just a pretty face and killer bod… Far more. Alana is warm and her wit razor-sharp. She's highly spiritual and also kind of a perfectionist. Oh yeah, she's also a pretty kickass writer. For all these reasons, I'm so thrilled she agreed to be interviewed here. But before we get there, here's how to connect with Alana online:
Facebook
Website
~~~~~
1. You had a very colorful childhood, to say the least. An absent mother, who was doped out on drugs when she was around. A string of stepfathers. A life in utter poverty. Can you tell us how this early part of your life equipped you with the tools you needed to face and overcome the trials and tribulations you've faced in life?
I think what saved me and helped me get through a lot of challenges in my life was my very early years with my grandmother (whom I called "Mama.") My mother left me with her when I was fourteen months and I lived with her until I was almost nine. We lived out in the country, on a dirt road, with no car, no television, no indoor plumbing, and an outhouse. We'd live on potato soup sometimes for a week or two until her social security check came in (which was $55 a month).
But she was a very religious, faith-based woman who had old-fashioned Texas values which she imparted to me. I think that bit of stability gave me the foundation I needed to help me get through a lot of tough times to come.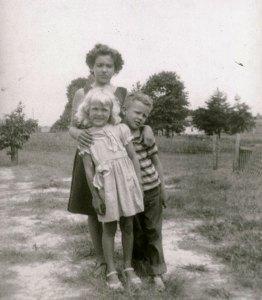 Alana (front) with distant cousins. (From RearviewMirror.com)
2. You've been married to royalty–Hollywood (George Hamilton) and Rock-n-Roll (Rod Stewart)–about as far away from your early years as can be imagined. What were some of the biggest "culture shocks" you faced in this glamorous new life, and how did you handle them?
By the time I met Rod, I'd already been married and divorced from George and I'd lived in Hollywood for eight years. I'd become quite sophisticated and comfortable in that life. When I met George, I was much more the wide-eyed girl from Texas who was pretty impressed with Hollywood and movie stars. But remember, I had been modeling for over a year in New York and Paris when George and I met. I'd developed a sense of style and taste from being in that world so I wasn't a total bumpkin. And I always carried myself in a way that way me seem much more comfortable and at ease than I really was. So it was all a gradual growth process with me. And even being in the Hollywood and rock and roll worlds didn't take away who I was at my core or the values I learned from my grandmother. I've always been a pretty down home gal at heart. To this day there's nothing I like more than fried chicken, turnip greens, black-eyed peas, and cornbread.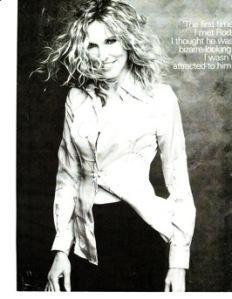 (From AlanaStewart.com)

3. Many people think they'd like to write their life stories–that it would be a piece of cake! But I don't think most people understand just how difficult it is. You really pulled off a miracle with the depth you brought to your story and the limited time you had in which to work. Now that you're on the other side of the memoir-writing process, do you have any advice you can give others?
The hardest part for me was just getting started. It's such an intimidating undertaking. I started out with an outline, just jotting down each year and what events I could remember. I was fortunate because I've kept diaries a lot of my life so I was able to access them, although there were years in which I didn't have any.
Then I just started writing out my life story, not editing myself. As you know, I could have had three books there was so much! I didn't try to write eloquently – I just got it down on paper. That's the best advice I can give anyone. Don't edit yourself until you're finished. Just start writing!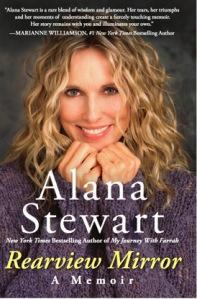 4. I learned a lot from you working with you on your story with you, and your strength has really inspired me in getting through some of my own tough times. I even created my "Joy Jar"* group on Facebook from a lesson I learned from you: That focusing on the good, no matter how small, gets you through. What advice can you give women going through trauma?
Don't go through it on your own. Find some kind of a support group – twelve step programs are great. They helped me immensely. I didn't feel so alone because I had people who had gone through similar challenges to share with and listen to. Also, going to church helped, so whatever religion one is, I suggest some kind of spiritual support from that area. Prayer is wonderfully helpful as well as reading inspirational books. I think I read every self-help book that had ever been printed!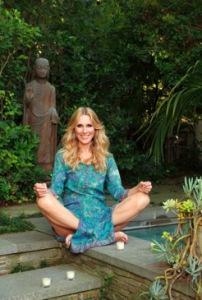 (From AlanaStewart.com)
5. I know you'll KILL me for asking you this… But what are your writing plans for the future? You really have such a great storytelling talent, it would be shame if you don't keep writing. I know you've written scripts as well as another book about your friendship with Farrah. What's next?
I would like to write another book. Or hopefully, more than one. I'm just not sure what I want to write about. At some point, I'd like to do a book about aging and inner beauty but that's about as far as I've gotten with it. As for story telling, I guess it would have to be a novel since I only have one life and I've already written about it! Any ideas?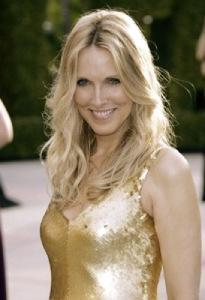 (From AlanaStewart.com)
BONUS QUESTION: Do you think you might consider a return to acting, and if so, what kind of roles would most interest you–maybe from a book you've read recently that made you say, "I'd really like to play that character!" Hey, maybe there's a character I can write for you… What kind of character would that be?
I certainly would consider more acting roles if they're offered to me. I've always wanted to play a real down-home Southern character – a kind of Tennessee Williams character, like Blanche Dubois from Streetcar. I'd love to play a part that's very different from me. I played "Sissy" from Come Back to the Five and Dime, Jimmy Dean, Jimmy Dean in two different productions a few years back. Cher played the part on Broadway. She was a wonderful small-town Texas character who was very outgoing and brash but harbored a shameful secret. I had a break-down scene which I was so nervous about doing when I accepted the role, but it turned out to be a fantastic experience. So, please, if you have anything in mind, let me know!
You bet I will. Thanks so much, Alana!
~~~~
* Just a quick note: The "Joy Jar" Project is an open group on Facebook anyone can join to share life's joys, great and small. I hope to see you there!
~~~~
Learn more about Alana Stewart here!
~~~~
Excerpt from Rearview Mirror (from Chapter 5)
That fall, I booked a few more jobs. One was for Cosmopolitan with a well-known photographer named Jérôme Ducrot. I was so excited that I could barely contain myself, but I was also nervous. When I arrived on the set, the photographer's assistant showed me where to stand. I was inexperienced, so I didn't really know what to do with my body. I tried striking a couple of poses I'd seen in magazines, but nothing I did pleased him. He made it very obvious that he was not happy. After much whispering on the side, I was told I could get dressed and go. As I was leaving, I saw Lauren Hutton, who was already a very big model, walk in the door. I was crushed and humiliated. I cried all the way home.
When the bookers at Ford sent me over to meet Diana Vreeland at Vogue, my first thought as I walked nervously into her office that October afternoon was that she looked like the Queen of Hearts from Alice in Wonderland, and I was feeling more and more like Alice—the small Alice. She barely looked at me over her peanut butter sandwich and then waved me into a dress that was hanging nearby. I thought this was my big break, that I had been booked for a fashion shoot. But I was only there for a run-through so they could select the clothes they wanted to use for the shoot. After she briefly eyeballed me in each outfit, she'd wave me on to the next one. She clearly was much more interested in her sandwich than she was in me.
Just before Christmas I was trying to hail a cab on Fifth Avenue when a taxi pulled up next to me. A distinguished gray-haired gentleman was already sitting in the backseat. "I'm going downtown," he said. "You can share this cab with me if you like." Normally I would not have gotten into a car with a strange man, but it was rush hour and there were no taxis. He didn't seem like a hatchet murderer or a white slave trader, so I thanked him and hopped in. "Oleg Cassini," he said, holding out his hand.
"Alana," I said. "Alana Collins."
"So nice to meet you, Alana," he said with a warm smile.
On our way downtown, we chatted.
"Where are you from, Alana," he asked me.
"Nacog… Houston," I told him.
"Houston? Really?" he said. "What a coincidence. I'm going to Houston in a few days for my daughter's Coming Out party."
"Really?" I said. "Well I'm actually heading back there in a couple of days for Christmas."
"Well, in that case, I think you should come to the ball with me."
I was a little surprised. "I'd love to," I said. "But I don't think I have anything to wear to a ball."
"Not to worry," he said. "I'll have a gown sent over for you."
Oleg made good on his promise to have a gown sent, and it was amazing—white and strapless. He picked me up in a limousine, and we went to a fabulous home in River Oaks where his ex-wife, Gene Tierney, the famous movie actress, lived with her new husband.
Everyone, including Oleg's daughter, who was only a couple years younger than me, was very nice to me.
Naively, I thought he was just being fatherly, but I don't think Mr. Cassini only had friendship in mind. He told me that he and his brother, Gigi Cassini, had rented a house in Acapulco for the holidays and invited me to come down. I hesitated, but when he told me to please bring a girlfriend and that we would have a room together, I accepted. I was dying to go back to Acapulco.
But first I went to see Mother. After a stay in the state mental institution in Rusk, she had moved into a small, dark apartment in Kilgore, Texas.
On Christmas we drove to Nacogdoches for Christmas dinner with Mama. I was so happy to see her, and she was overjoyed that her "little girl" was home. She cooked her good old Christmas dinner, which I loved—and that I still prepare to this day for my kids: turkey with cornbread stuffing, sweet potatoes, peas, giblet gravy, and coconut meringue pie. I told her about my new career, but mostly she just wanted to know I was safe in New York.
Every time I visited Mama I'd bring her a pretty new dress, and she'd protest that I shouldn't be spending money on her. She never wanted to take anything from anyone, and I always admired that about her.
Mama and I rarely if ever talked about Mother's condition, but I could tell it was wearing on Mama.
"Lana Kaye, I'm sorry. It got so bad, I had no choice. I had to have her committed to Rusk," she said, shaking her head. "I was terrified she might overdose and die."
I felt so bad for my grandmother, having to go through that, watching the men in the white coats take Mother away, remembering how terrible it was when I had to go through it myself. I could tell it was heartbreaking for Mama, but she was stoic, as usual.
When Mother and I got back to Kilgore, she went to bed and stayed there, claiming she was "sick with a virus." It was obvious she was back on the pills. I could hardly wait to get away from there. I felt so helpless and hopeless. I didn't know how to solve it, so my only option seemed to be, as always, just to escape.
~~~~

"Alana Stewart is a rare blend of wisdom and glamour. Her tears, her triumphs and her moments of understanding create a fiercely touching memoir. Her story remains with you."
—Marianne Williamson, #1 New York Times Bestselling Author
Alana Stewart has lived what many people would consider a charmed life as an international model, an actress and talk-show host, filmmaker, and bestselling author. But despite her many accomplishments and successes, her life has been rife with abandonment, abject poverty, tragedy, and even violence.
In Rearview Mirror, Alana takes the reader through a mesmerizing journey from her beginnings in poor, rural Texas, her escape to New York to become a Ford model, and finally, her seemingly fairytale, but often heartbreaking life in the glittering world of Hollywood. With compelling openness and honesty, Alana chronicles her unstable, chaotic childhood, her traumatic sexual abuse, and her struggles with bulimia, depression, and self-confidence. She also writes about her marriages and divorces with two iconic stars, actor George Hamilton and singer Rod Stewart, raising three children on her own, the devastating effects of drug addiction in her family, and the tragic deaths of her mother as well as her best friend, Farrah Fawcett.
Rearview Mirror is an inspiring, rags-to-riches story in which Alana also shares the valuable life lessons she has learned from her many challenges and heartaches: unconditional love, faith, gratitude, perseverance, and the importance of finding your higher purpose in life.
http://www.rearviewmirrormemoir.com (There's another exciting excerpt here!)
~~~~