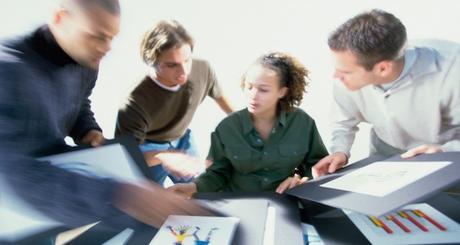 October 29, 2015
0

Email This Post

Print This Post
Five Elements of Direct Marketing Success
Integrated marketers know that successful direct marketing requires a clear, obvious "call to action." Don't make customers guess what to do, because the more time it takes to figure out, the more likely they will go elsewhere. So let's get right to it with these helpful tips for direct marketing success adapted from SmallBizTrends.
Remember the Basics
Every direct marketing message has three basic parts:
The offer
Enough information for immediate acceptance of the offer
A mechanism for readers to respond to the offer
Your message should include all three elements with a simple, clear method of response.
Find Your Audience
In order to find the right audience, you must first know who these people are and how you will reach them with your direct marketing campaign. Careful targeting will make your campaign dollars go further and be that much more effective. If you can't wait to build your mailing or subscriber list from scratch, take care to purchase your lists from a reputable source.
Stand Out From the Pack
Strong design will help your message stand, both in direct mail and email. Follow general design principles without letting them limit your creativity. If you don't have the skills or the time to do your own designs, don't skimp on your image. A professional designer will be well worth the investment
Make sure you follow basic design rules, but don't be afraid to get creative. If you don't have the software or inclination to create stunning professional designs, hire a graphic designer. The credibility that a professional design lends to your direct email marketing message is well worth the investment.
Sell Solutions, Not Products
Your customers aren't looking for widgets. They're seeking solutions to various problems.
For instance, Joe doesn't want a new tool kit; he wants to get his "honey-do" list done so he can concentrate on golf.

Aim For The Heart, Not The Head
We all love a good ROI or analytics report. But don't let your customer message turn into a laundry list of bulleted reasons trying to rationally convince people why your product is so great. People decide on emotion, then use logic to justify their decision. Set up your pitch first by appealing to emotion and employ logic to clinch the deal.
For more ideas on how to improve your direct marketing, check out: "Top 20 Tips for Effective Direct Mail", "The Pros and Cons of Direct Marketing" and "7 Gimmicks that Actually Work in Direct Marketing".