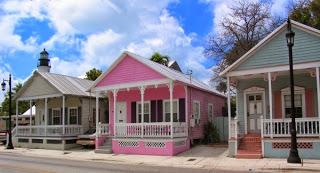 There is plenty to see and do on Florida holidays, from theme parks in Orlando to nightlife in Miami but you might be surprised how much authentic old world character still thrives on the tropical edge of the United States if you get a little bit off the beaten track. Here are five cities offering completely different perspective on Florida. (Photo "Key West House" by ljleavelll)
Fort Lauderdale
Once a major spring breakers hangout Fort Lauderdale has grown upmarket and is now a stylish and sophisticated city.  It is sometimes called the  "Venice of America"  because of its massive canals systems that are well used by its inhabitants who you can find on their boats when they are not on the beach.
Naples
The beauty of Naples is its small town feel and sense of community, be it Stratford Housewives' style. It is a residential rather than touristic town consisting of well-groomed upmarket homes and pretty painted historic-looking stores but it is also welcome tourists from families to romantic couples for their Florida Holidays.- just don't get too rowdy on the soft sands of its heavenly beach.

Key West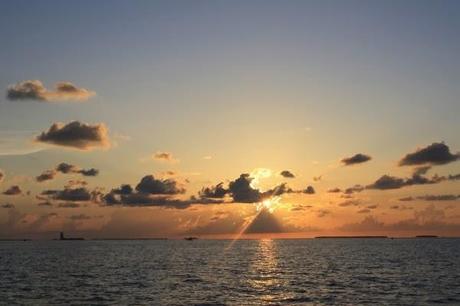 Key West a legendary island town perched on the edge of the USA where moonflowers bloom under the moonlight and waves lap up to wooden plank Caribbean shacks. The city was made famous by the Humphrey Bogart movie, and it does sometimes seem like a film noir movie set complete with dodgy 1940s style characters who all seem to have a story or be guarding a secret (in the past it was a hideout for homosexuals). This is a community of eccentric characters and artists that revel in their strangeness, flaunting their S&M parades. (Photo "Sunset at Key West" by RinskeBlok)
Everglades City
Claiming to be 'the Gateway to the 10,000 Islands', this is a  more outdoor orientated version of Key West. It's heaven for kayakers as they maneuver through the Wilderness Waterway of the famous Everglades backcountry. You can book a hotel room on the edge of the Big Cypress National Preserve, Everglades National Park or Fakahatchee Strand State Preserve. As well as Florida's  famous flamingos watch out for alligators.
St Augustine
St Augustine was founded by the Spanish in 1565 and is the oldest continuously occupied European settlement in the USA. It still boasts cobbled roads with horse-drawn carriages, but the townsfolk dressed in period costume wandering around make it sometimes feel like another theme park. However, unlike other Florida theme parks, the buildings, monuments and lanes are the real deal, and people actually live and raise families here.