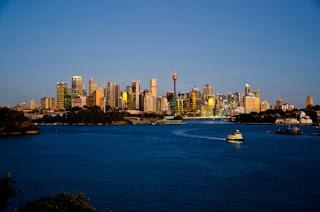 Australia's  Highway 1 together it is approximately 9,000 miles (14,500 km) long, making it longer  than the Trans-Siberian Highway, but it's not actually one highway but rather a numbering system for all highways that ran along the coast of Australia (including the island state of Tasmania too) joining capital cities. Traversing Australia on Highway 1 is doable in a few weeks if you drive without stopping but it's better enjoyed in a few months (or even  years as some retired Australians do on an extended roadtrip ). Look out for used campervans for sale or stay in rustic pubs and roadside motels.  (Photo "Sydney Skyline" by gdt)
The busiest part is Princess Highway is from Sydney to Melbourne.  Western of Melbourne it joins the Great Ocean Road where you can view the rock formation the 12 Apostles  and far, far,  further west way after Adelaide it hits the Nullabor Plans, the worlds' longest straight road.  In Western Australia Highway 1 continues North through sparsely populated  deserts to Stuart Highway in the Northern Territory y. Heading East it becomes the  Carpentaria Highway  and continues along the Gulf Developmental Road and Kennedy Highway to Cairns. Southwards it joins the Bruce Highway to Brisbane and then back to Sydney by Pacific Highway.
In Tasmania it includes Brooker Highway in Hobart,  Midland Highway and Bass Highway.
Albury- Wadonga
Albury is on the New South Wales side of the River Murry and Wadong is on the Victorian side. The two sister towns are true Australian farming country with nearby fields of wheat and sheep, and fruit farms along the river where seasonal workers (often backpackers from all around the world) come to pick fruit and live in camps.  There are also nearby wineries.
New Castle
Just a few hours north of Sydney, New Castle is an iron and steel mining town with white surf beaches and light houses that has produced some remarkable talent, from Miss Universe Jennifer Hawkins and rock bands like Silver Chair. The Hunter Valley wine country is a short drive away.  (Photo "Harbour Bridge" by stewp53)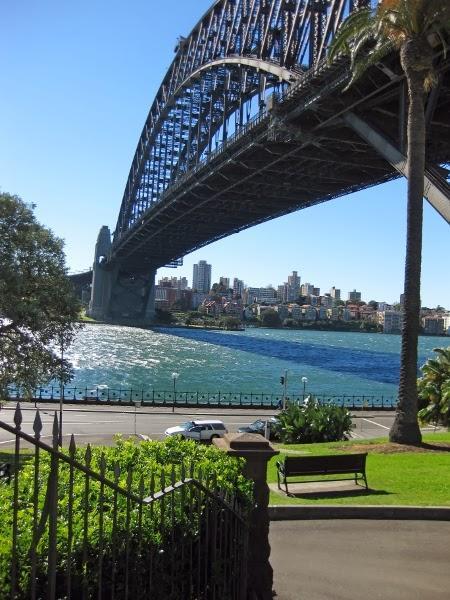 Kalgoorlie
As the end or beginning of the Nullabor plains, depending on where you are coming from, Kalgoorlie is a handsome town with a wild west filled where real mean still mine gold and rule the pub. The pubs are historic saloons styles and great examples of solid stone Victorian architecture.
Ceduna
Ceduna on the Great Australian Bight is where the wheat fields and sheep farms end, and the desert and Aboriginal territories begin. Looking out of the spectacular cliffs, there is nothing here to Antarctica and the sharks and whales are huge and abundant. None  of this stops the surfers enjoying the huge waves.

Broome
Once a pearl mining outpost where Japanese divers, local Aborigines and crazy Europeans met, today Broome has been discovered by high-end resorts as well as adventure tourists alike Ride a camel on the white beaches at sunset or take a boat out to discover reefs.