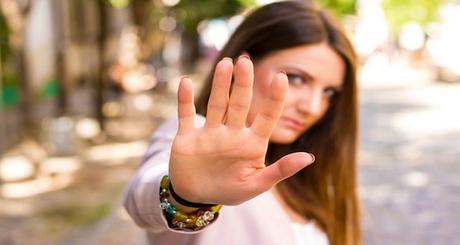 November 3, 2016

Email This Post
Five Cardinal Signage Sins and How You Can Avoid Them
Signage in a retail store is essential: signs help create a unified experience, promote merchandise and guide every phase of the physical customer journey. Getting it right can give an integrated marketer's business a big boost, while getting it wrong can cost you sales (and even customers). Make sure you're not committing any of these five signage sins:
Keep Employee Signs Hidden From Customers
Have you ever been seated at a restaurant and then the family next to you starts arguing loudly? That's what it feels like for customers when they see signs directing employee behavior, dress code, and conduct – and it can undermine customers' faith in the store. The Retail Doc recommends placing signs discreetly in areas that are off-limits to customers.
Match the Sign to the Merchandise
When it comes to reading signs, customers are scanners who don't always read the fine print. Make sure the sign syncs up to what's being offered, and avoid having to make price adjustments when you discover a $19.99 sign was sitting atop a stack of expensive gaming consoles.
Go Easy on the Entrance Signage
The signs on your storefront or entryway should be simple and enticing, with no more than a name, phone number, and hours. And this first impression really counts: in one study, 79% of participants thought they could judge the quality of a business by its signage.
Don't Recycle Branded Signage
It may seem tempting to reuse an old POP or display, as many of them are colorfully designed and built with high-quality materials. But unless you're restocking with more of the same, you risk mashing up branding from different products and thus, confusing your customers. Instead, consider investing in a cost-effective custom display. Check out this list of the top 50 POP producers, as rounded up by the experts at Creative.
Keep Signage Current
As a savvy integrated marketer, you know it pays to try new things – like a new logo or color palette. If you make the effort to refresh your branding, carry it through everywhere, including your signage, or you'll dilute the impact of your brand.
Brush Up On Your Sign Language
It's true that retail signage is a science, but that doesn't mean it has to be difficult. For inspiration, read up on essential signs for your business, and winning signage—a must-read even if you don't have a public-facing retail store.