I wore a pair of DIY jeans in my yesterday's post HERE, but trust me it is not the most comfortable silhouette to slip in when the temps soar high in the upper 90's. The last few days have been uncomfortably hot and muggy here in DC and as much I would like to wear my DIY polka dot jeans more often, I dread the heat rash I would get in them.
Dresses and shorts are most preferred and practical clothing items in summer but there are a lot of women who due to personal, physical and religious reasons can't wear leg-barring clothing. So what? They don't have to sweat their gams in thick jeans. There are so many bottom options they can wear in lieu of a pair of thick, scratchy ( in my daughter's language ) jeans in summer. I've rounded up five of those that are a good alternative to jeans when it gets too hot and muggy.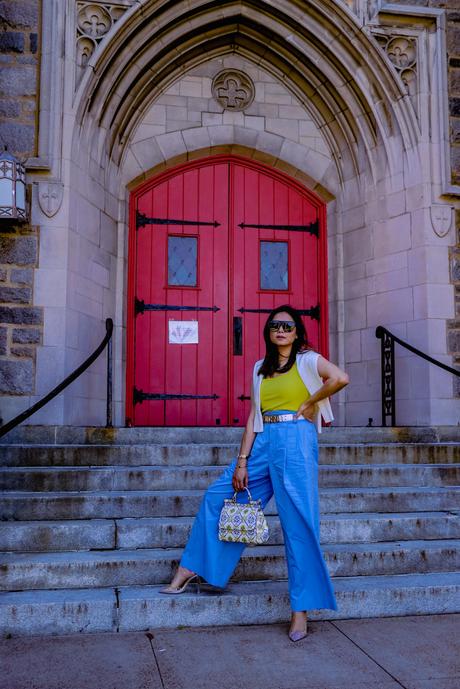 ______________________________________________________________________
Trousers
Wide leg, cropped leg, cotton, linen, chambray - there are so many silhouettes, lengths and fabrics to choose from. Trousers are comfortable, forgiving, airy and allow your skin to breathe. I would wear trousers in a heartbeat. The cotton one's that I am wearing are an oldie from Zara and I love them for their high-waustedness. These are by-far the most worn summer trousers I own.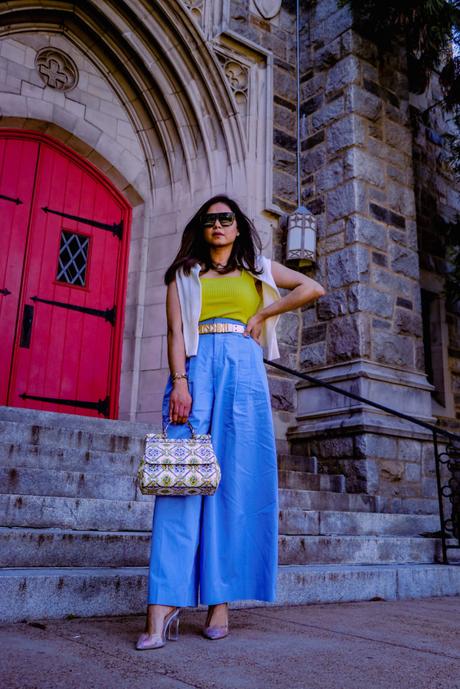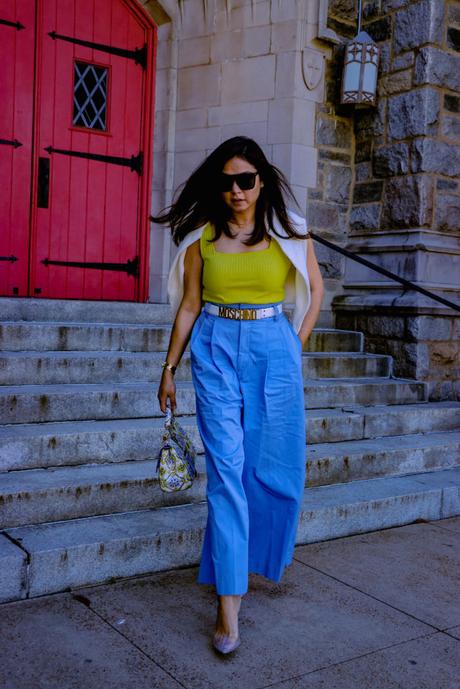 Joggers
I was never into athleisure trend until the joggers entered the fashion scene. Slouchy yet slimming edgy look, playful, flirty and functional- whats not to like about joggers! These have my name all written all over them. Dress em down with T-shirts and sneakers, or elevate their vibe with a summery bomber or a blazer and high heels. Check out this post for some outfit ideas.

______________________________________________________________________
Shorts
Back in India I never wore shorts, not cuz I wasn't allowed to, but growing up shorts didn't even exist in India. It was more like a guy thing and there were no shorts options for girls. I started wearing shorts only after I came to US fourteen years ago. Initially, I used to love wearing them but in the last couple years I haven't worn them as much and I don't enjoy them as much. I would rather wear bermuda shorts than a pair of short shorts that made my long skinny legs all the more jarring. But these happen to be everyone's favorite in summer and if not for my sartorial mood-swings, I would have had a collection by now.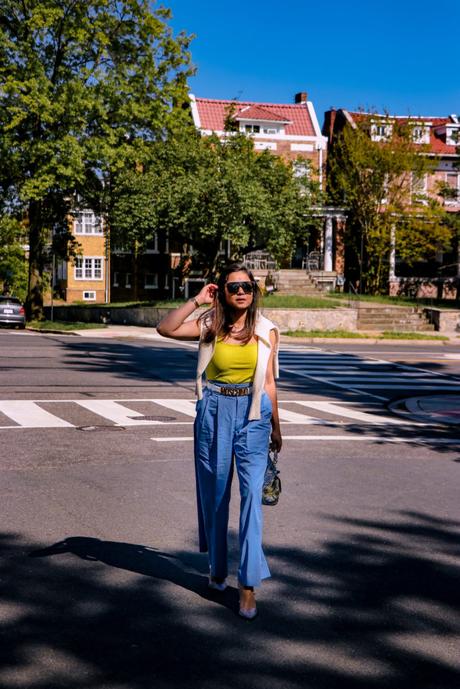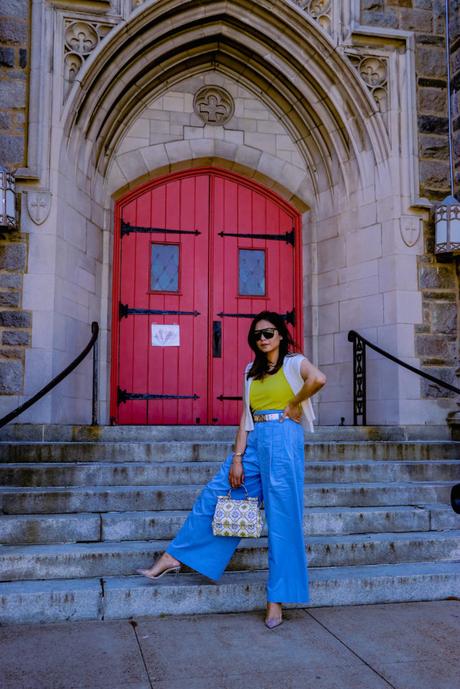 Biker Shorts
Biker shorts have suddenly taken the fashion front seat when talking about the shirts trend. There is an entire market out there for this trend and I adore this trend as well. I own a couple of biker shorts- they are comfy and can be easily dressed up or dressed down. Wear them with T-shirts, blazers, or long tunics belted across the waist- these biker shorts are the new black, any fashionista have to have these in their summer wardrobe. Check out and post for more outfits inspirations.

______________________________________________________________________
Jumpsuits and Rompers
Considered as an alternate to dresses, jumpsuits and rompers can easily pass for bottoms. Anything clothing piece removed by sliding down is a bottom. Except for their bathroom woes, jumpsuits and rompers are every girl's favorite and a summer wardrobe staple. It is such a versatile and flattering silhouette. I love them and mostly own solid ones that I can mix-n-match with different shoe styles, different accessory styles and different jacket styles to get a fresh look each time I wear em. Check out some of my jumpsuit outfit blasts from the past, , and .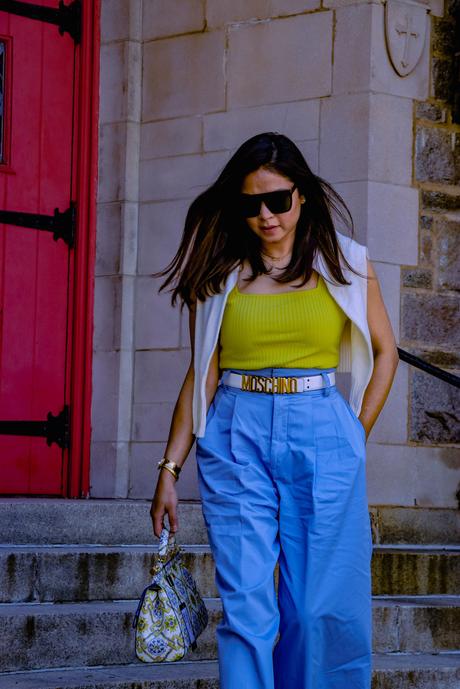 Congratulations to Cheryl of Cheryl Shops , she is the featured blogger of the week.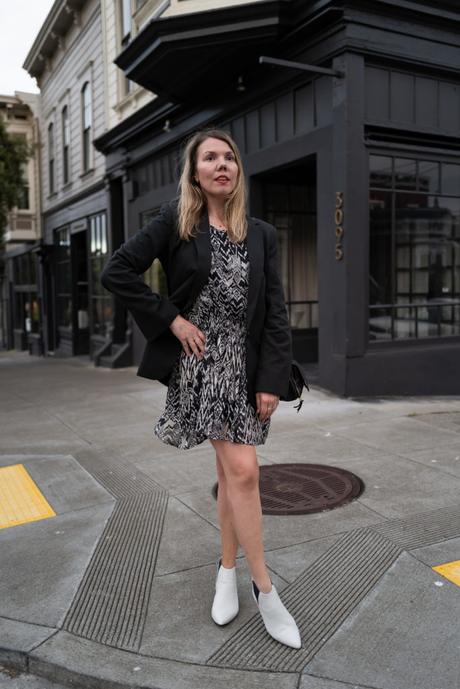 Now it is your turn to share your favorite looks.