By D. Champigny
Generally speaking, entrepreneurs are more motivated and active than the average person and tend to put in more hours, and more varied hours, than employees and executives do. While this can be great for their income, it can really interfere with their workouts and overall physical fitness level.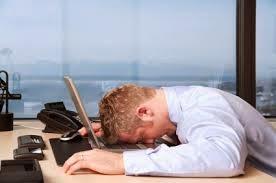 Fitness Solutions For Entrepreneurs ( functional fitness solution )
Fortunately there are two steps both male and female entrepreneurs can take to stay fit and more consistently fit in their weightlifting sessions. Let's look at the two main issues facing entrepreneurial fitness and simple solutions to each...
Problem: Your Hectic Schedule 
Given the frantic pace and lack of uniformity in an entrepreneur's day, the biggest issue is usually scheduling. An employee, manager or executive knows their schedule in advance and can set aside regular times to work out. For the self-employed, however, plans to exercise at any given time can be thwarted at any point by one phone call, tweet or Google+ post that requires them to take other action.
Solution: Your Home Gym 
The solution to such scheduling issues is a home gym or an office gym. By having their own weights and bench(es) in the location most convenient to their usual days, workouts can be fit in at whatever point in the day there's an opening, be it morning, afternoon or evening. Instead of deciding to work out every other morning or night, simply choose which days of the week you'll hit the weights, then take the first opportunity on those days to get
your exercises
done. If it turns out to be a particularly hectic day, simply split the workout up through the day, doing two or three exercises at a time. Just be sure that by the end of the day you've completed each of your exercises.
Get the never grow old fitness program today
Functional Fitness Solution
Problem: Little Time Available To Work Out 

Building and running your own business takes a lot of work - and usually a lot of time, leaving entrepreneurs less gym time than others may have. And when you're working 10, 12 or 14 hour days, you don't often have time for long workouts - but you still want to stay strong and lean. In fact, your business schedule often demands more energy and physical endurance than other work choices.
Solution: Fast-Paced Great-Eight Workouts 

Just as in your business operations, your weight training plan has to focus on getting maximal results in minimal time. So forget about all the various isolation exercises and focus on the big compound moves at all times. There are eight main compound exercises, the Great Eight, and these will work every part of your body for strength, endurance,
muscle building
and even fat loss.The eight compound exercises to focus on, in this order, are squats, deadlifts, bent rows, bench press, overhead press, decline triceps extensions (A.K.A. skullcrushers), bicep curls and hanging leg lifts. As stated previously, if time is tight split these into 2 or 3 sessions on any given day, or simply reduce time between sets and exercises to finish a bit more quickly. In all, this workout should take no more than 40 minutes in total.Note though, there are 2 major caveats for entrepreneurs using this plan... The first is to check with your doctor and be sure you've got the go-ahead to do thorough workouts. All too often the entrepreneurial lifestyle can lead to medical problems that need to be addressed before starting any exercise routine. The other issue is that because of your schedule you will often find it impossible to have a second person there as a spotter, and some of these exercises should not be done when you're alone. When exercising solo, use dumbbells held by your shoulders while performing squats, and again substitute dumbbells for the bar when doing bench press. Learn proper form for each exercise and be very strict in your lifts - safety is far more important than how much weight you move during each exercise.Use this full-body workout plan on any 3 non-consecutive days each week, and up the weight slightly any time you can do 3 sets of 10 reps while maintaining form. Before long you'll find yourself feeling better, being stronger, looking better and marveling at your new-found energy levels!
Get the never grow old fitness program today
Functional Fitness Solution