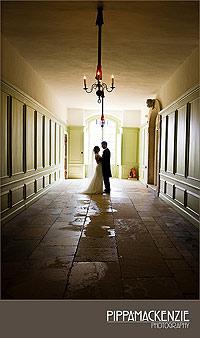 Isn't it incredible to think of the wonderful wedding celebrations we can create these days – from tipis to castles, marquees to manor houses and more.
As I sit to write this wedding blog post I'm more than a little overwhelmed by Ellie and Dean's wedding venue: the former home of Henry VIII and a succession of kings and queens after him, architecture designed to rival Versailles, with 60 acres of beautiful gardens…
Back in King Henry's day who'd have imagined a lovely couple like Ellie and Dean would be getting wed in his palace… but if you ask me it's days like this that Hampton Court Palace was made for. You're going to love this wedding blog feature.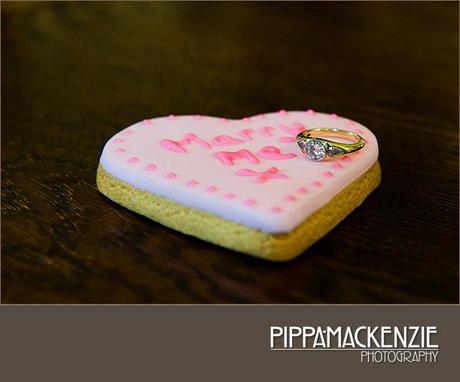 Hampton Court Palace wedding photography by Pippa MacKenzie – I think she's fantastic!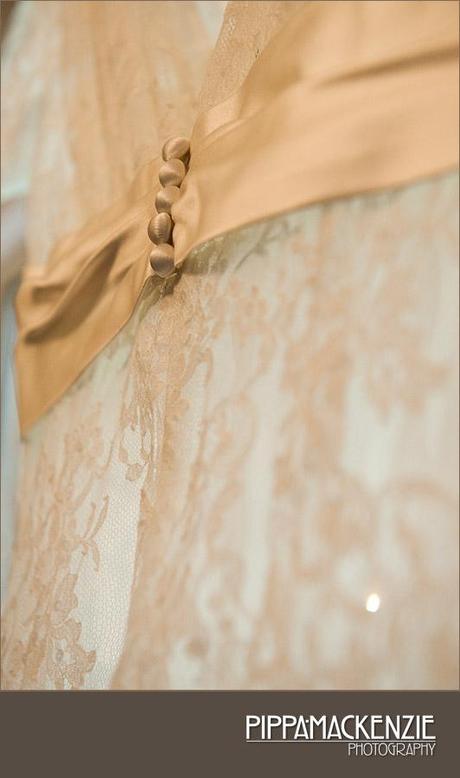 Ellie's wedding dress is Duyen by Cymbeline, which she bought from Miss Bush Bridal Wear in Ripley. I love the classic shape of the dress with all that beautiful lace… and it looks incredible on Ellie.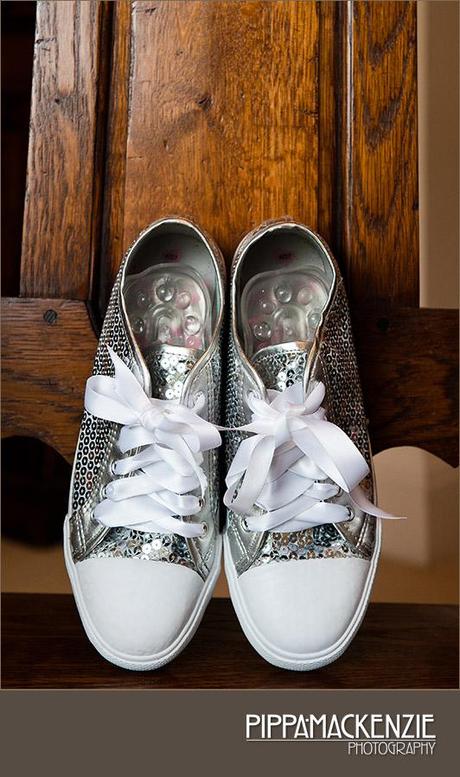 During the day Ellie wore French Sole flats – in the evening these cute silver sequin sneakers came out fully prepared for dancing the night away!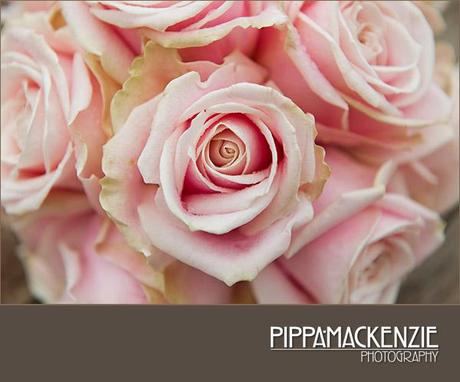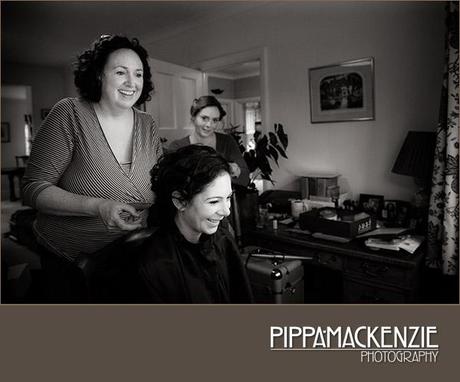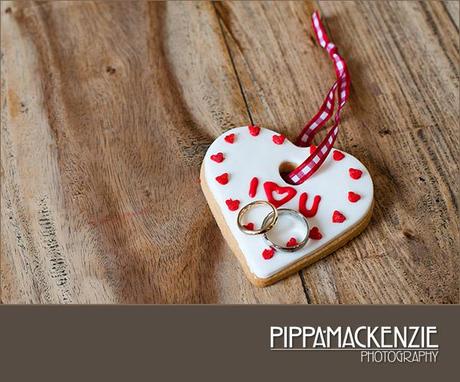 How do you put a tie on properly for a wedding? Watch and learn…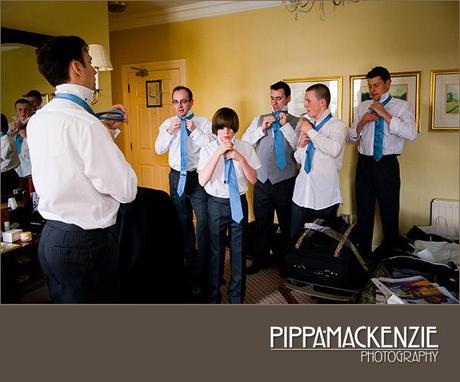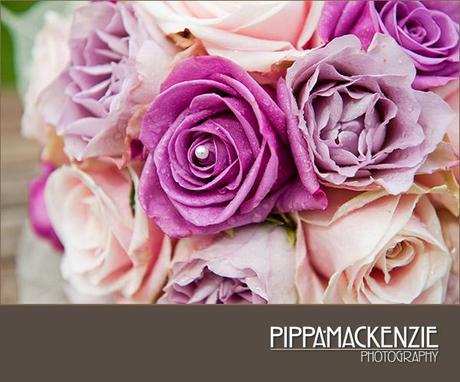 Ellie and Dean's church wedding was held at Saint Nicholas 12th century historic church in Thames Ditton – this collection of images by Pippa MacKenzie is just beautiful – the glowing sunlight seems to pour in through the windows and pool just where it should for some incredible wedding photographs.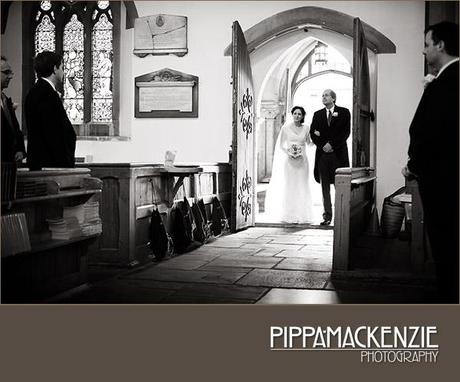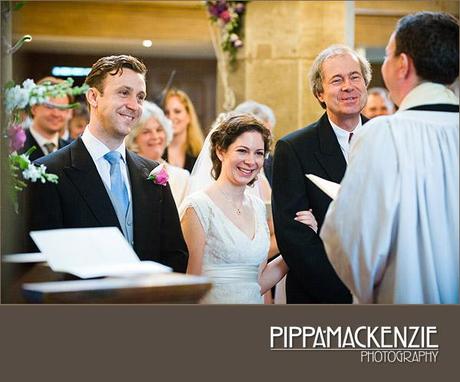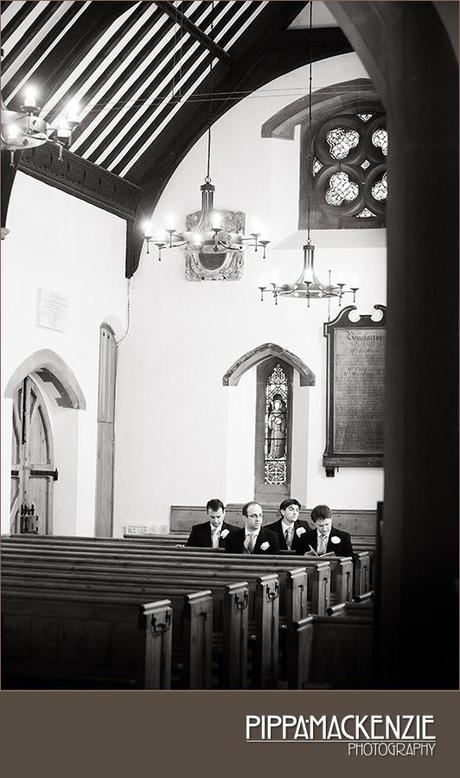 An unforgettable moment – all that time spent planning a wedding comes down to these few incredible seconds in church, and doesn't it show…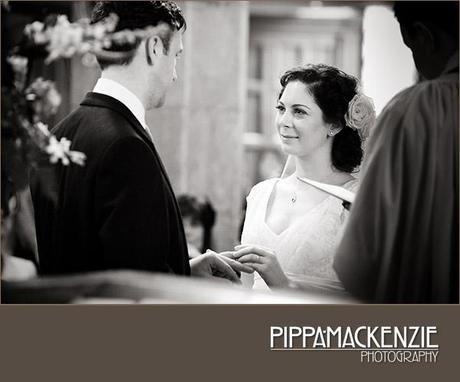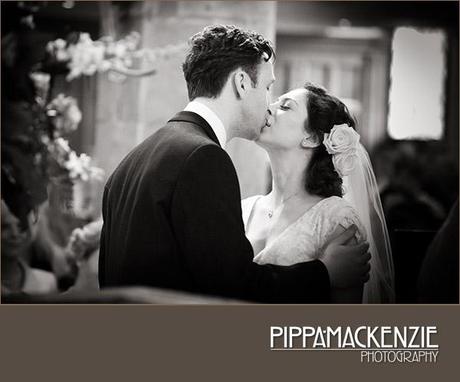 Ellie told me, "My jewellery was my mother's diamond and emerald necklace and earrings were diamond studs (wedding present from my husband). I wore silk roses in my hair from Miss Bush Bridal." – Those flowers are gorgeous and I love wedding jewellery with a story behind it!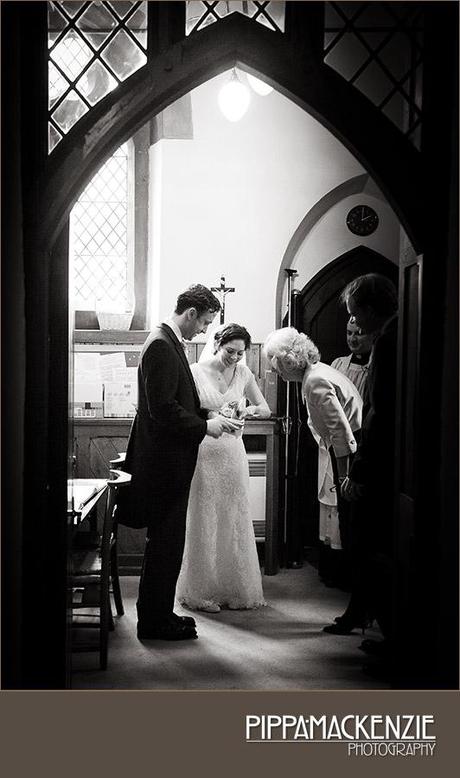 Dean wore a grey morning suit and sky-blue tie from Parkes in Leamington Spa, with shoes by Samuel Windsor.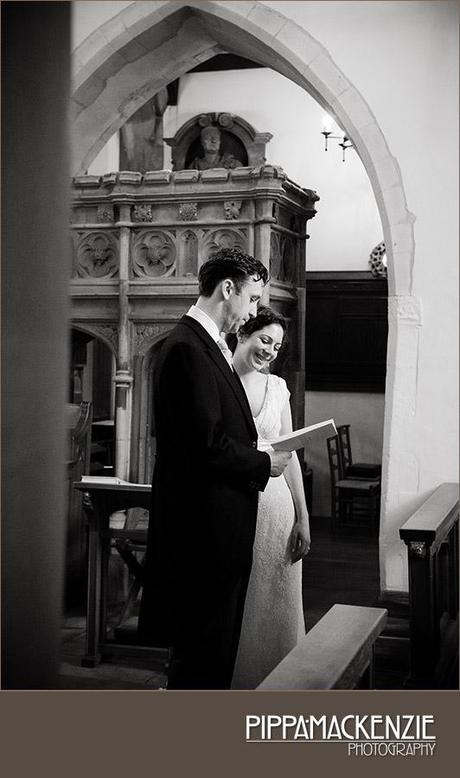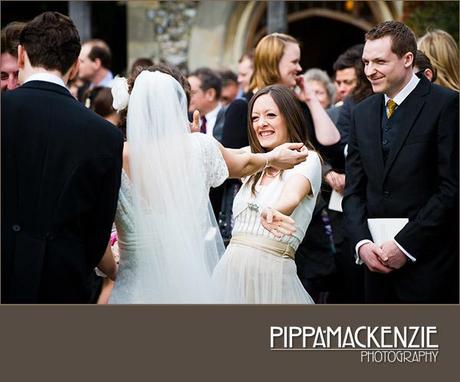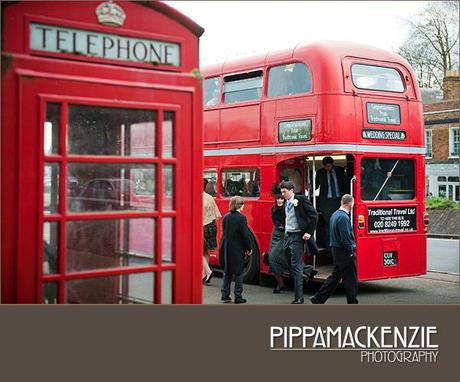 Traditional Travel provided some cool buses for the journey from church to Hampton Court Palace – and I love how Pippa found a red phone box to hide behind for the photo!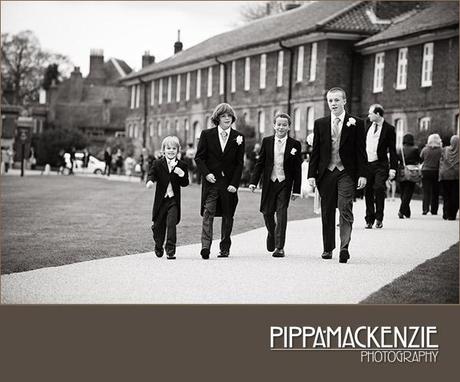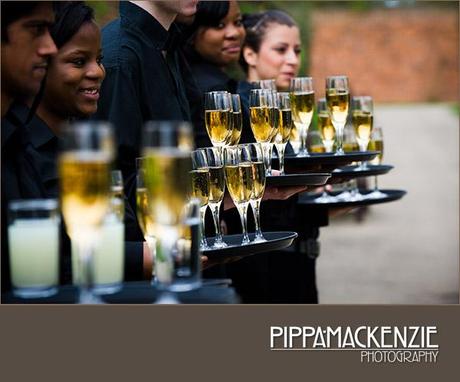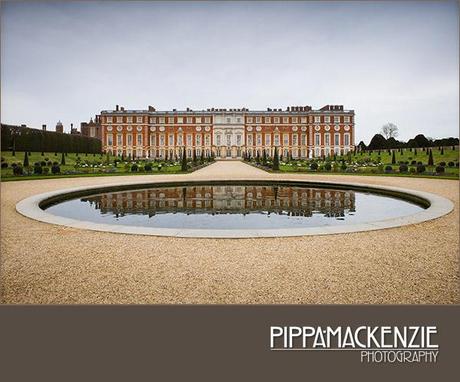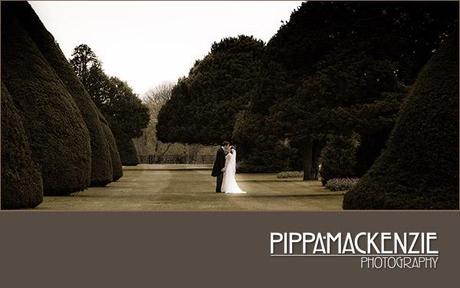 I love this classic image – the gardens are sculpted to perfection, the sky is pure white and Ellie's wedding dress takes centre stage… and yet you really get the feeling the bride and groom were completely alone on the planet for this moment.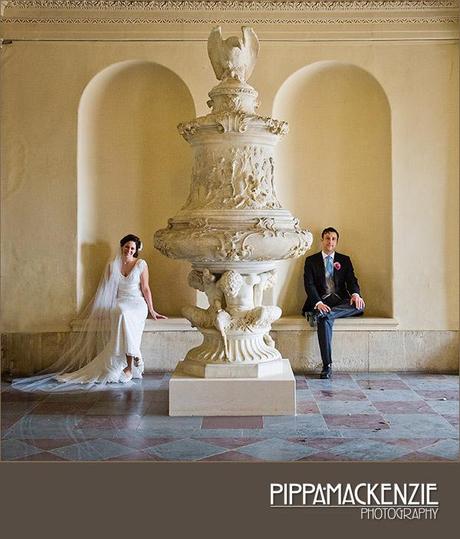 Palatial, stunning, mind-blowingly beautiful – a top wedding venue for a fabulous couple and an imaginative and talented documentary and fine art wedding photographer.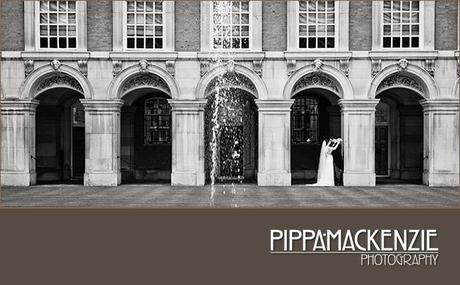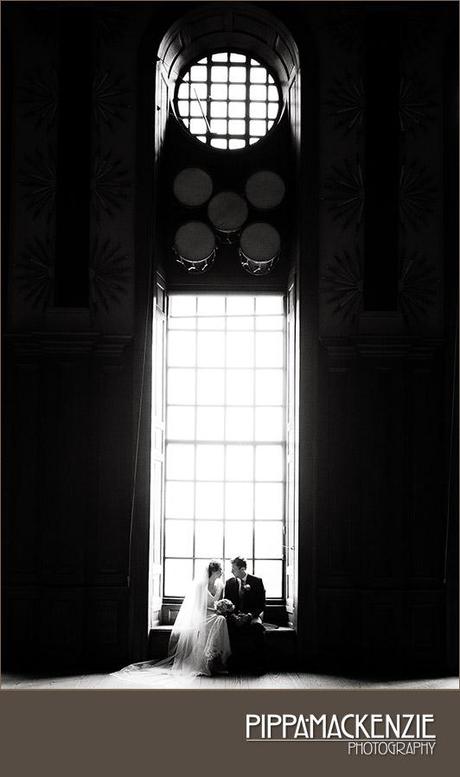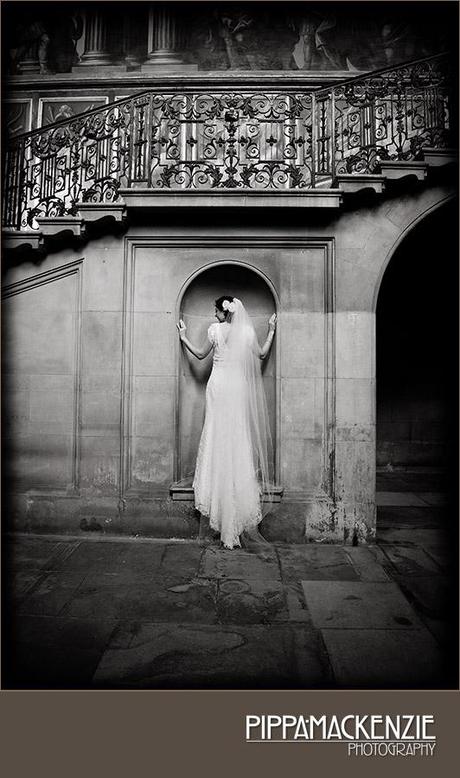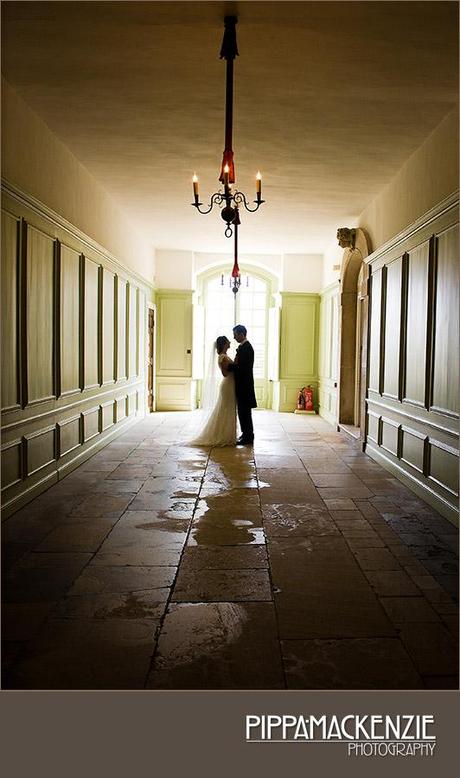 I'll leave it to the wedding photographers reading to add their comments below about these images… I'm stunned by the light, the lines, the shine, the composition… but I'm not an expert, I just admire beautiful images. And I'm blown away by these!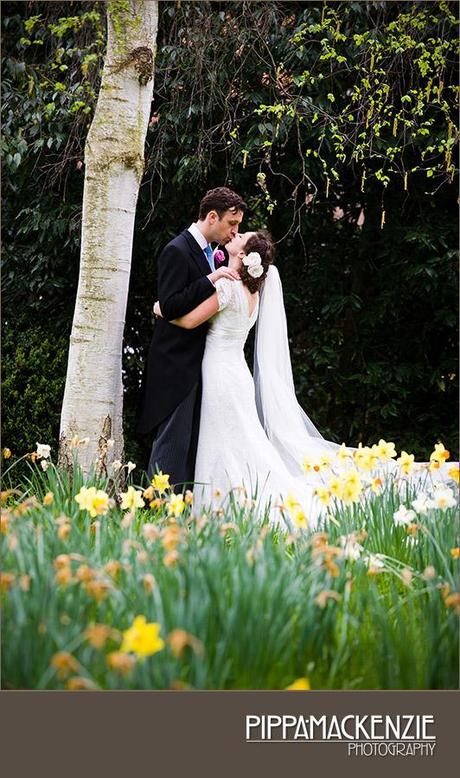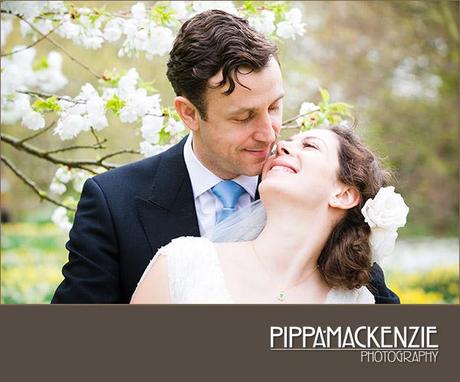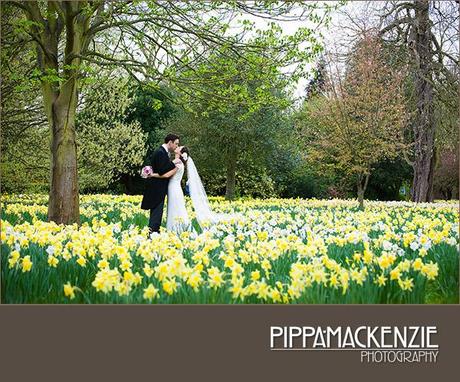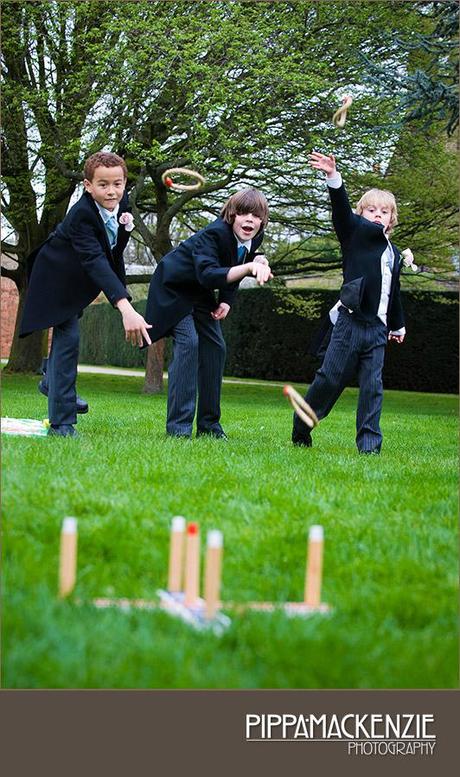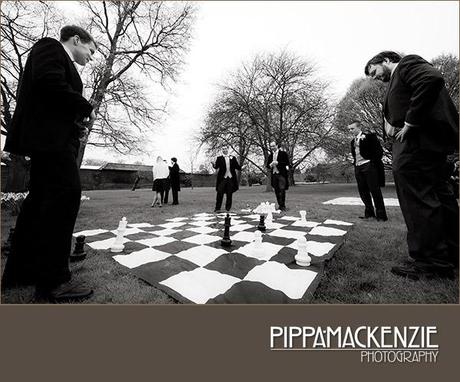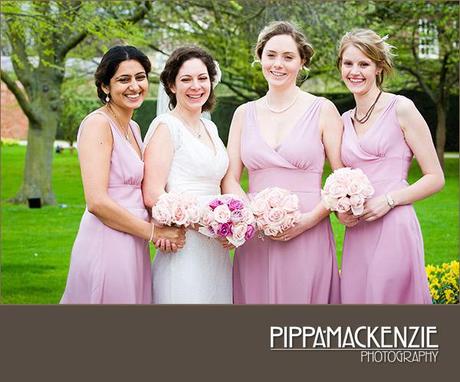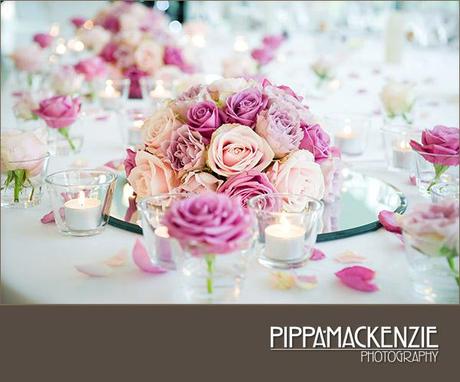 Ellie recommended some of her favourite wedding suppliers: "Dawn Jennings did amazing flowers, Patisserie Valerie made our delicious and beautiful cake, and Pippa was the best photographer!"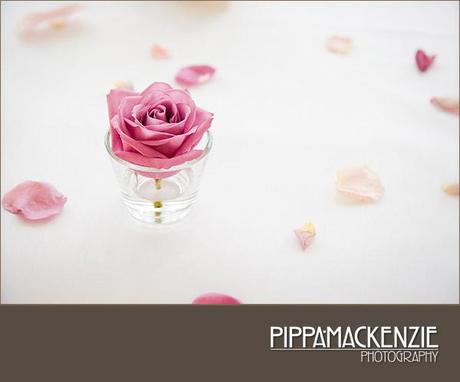 Ellie said, "The most memorable moments in a day full of them was taking our vows and our first dance – both felt so private and special, even though everyone else was watching.
"We also had the best party dancing the night away with our families and best friends, such a great way to end a perfect day."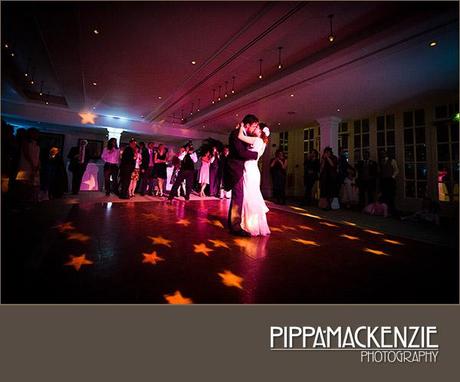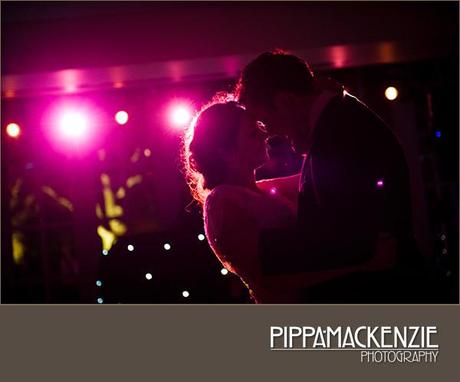 I asked for any advice she'd give to brides reading the blog and Ellie told me, "Remember that you are marrying the person you love, and that is the most important thing- not whether things match or all the details go right. It's about the two of you, and everything else is just nice fluff."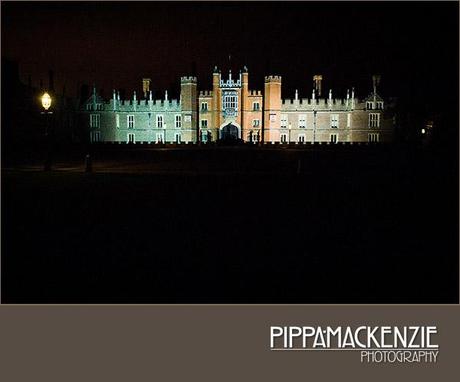 Huge thanks to Pippa MacKenzie Photography for sharing such beautiful images and pointing me to her wedding photography blog where I first saw Ellie and Dean's wedding day.
Congratulations, love and thanks to Ellie and Dean for sharing their wedding day with us here on the blog. You guys make a gorgeous couple and it's been a joy for me to write about your wedding and admire your photos. Have a wonderful marriage!