We seem to live in an age of continuous body discourse, which comes with unavoidable endless discussions about everyone's ideas of what should be considered beautiful/healthy – as if a global consensus on the matter was even possible.
"Real women have curves", "Fat acceptance is unacceptable", "Fit is the new skinny" – surely you have heard it all by now. To my eyes, the only thing that really matters is that the person feels satisfied with their physique, and that their current form doesn't compromise either their short or long-term health. Everything else is just a matter of personal preferences and aesthetics.
During the last year, one of the goals that I have strived for the most is keeping my body in top condition, making it stronger and healthier every day.
Mens sana in copore sano.
I firmly believe that
 a healthy body is the base of the pyramid for a fulfilling life.
Everything else stems from it!
Personally, I prefer slim, stylized figures; I find them graceful and elegant. But unless you are one of those lucky ones that quickly metabolize everything they eat and never put on weight, having and maintaining a figure like that requires commitment and dedication.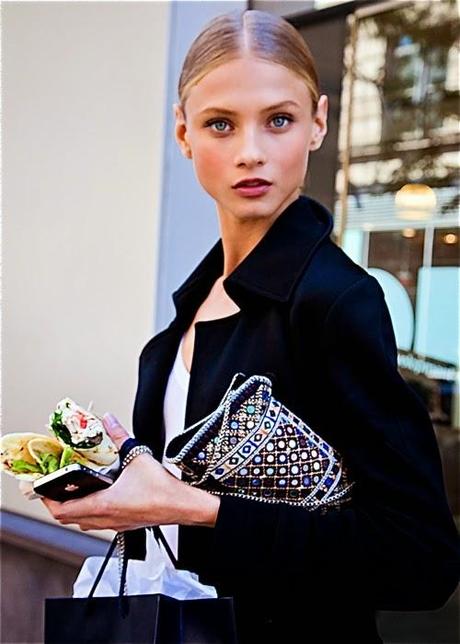 Russian beauty Anna Selezneva holding a wrap for lunch on the go.
When one thinks about the eating habits of fashion models, images of deprivation, insipid food and impossibly tiny portions tend to spring to mind. Sure, some models rely on minimal nutrition or questionable habits to maintain their willowy physique. However,
the ones that truly inspire me are those who have embraced a balanced and healthy lifestyle, and look happy, healthy and strong because of it. They possess a delicate and stylized beauty, but don't look frail or languid.
These women glow with a certain confidence that seems to flow from their dedication and feeling comfortable in their skin, knowing their bodies are in optimal condition.
Thanks to the magic of Instagram, we now have unprecedented access to the daily details and routines that some of them choose to share, which comes as a very interesting source of inspiration and hints
for those of us who strive to achieve and maintaining a healthy, slender body.
These are some of my favorites:
Izabel Goulart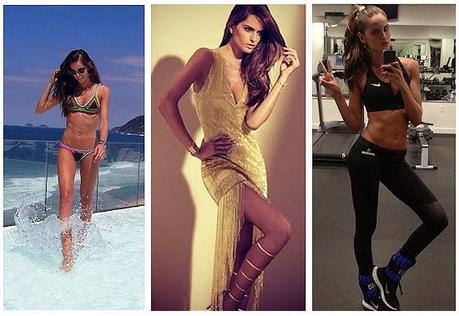 My number one source of daily inspiration when it comes to health and fitness is Izabel Goulart's Instagram account. She often posts little clips of her workouts, snapshots of her meals and juices and shares little tips here and there. The thing I like the most about her photo stream is that she has a very enthusiastic and cheerful personality, and her optimism and motivation becomes contagious; just checking her updates puts me in a good mood, and sometimes they even make me get up from the couch and start working out!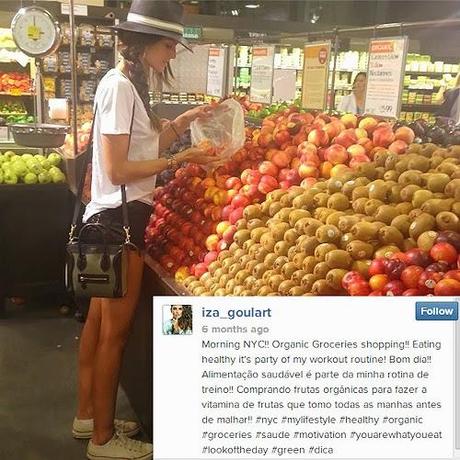 Shopping for fresh fruit at her local market.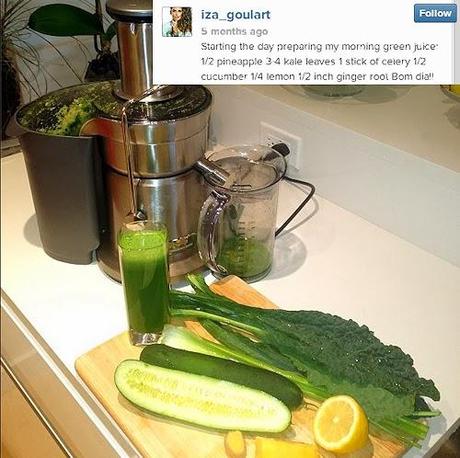 Izabel Goulart shares her recipe for green juice, to start the morning with a fresh kick!
When it comes to eating out, healthy options are always on the table. Here, Izabel shares her choice for dinner: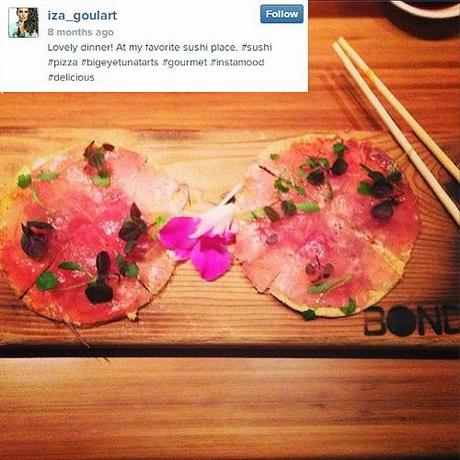 Fresh oily tuna, full of omega 3 and other healhy minerals.
But not everything has to be ultra-lean, ultra healthy and low in calolries. Izabel ocassionally treats herself with some rich meal to satisfy her cravings, without any guilt!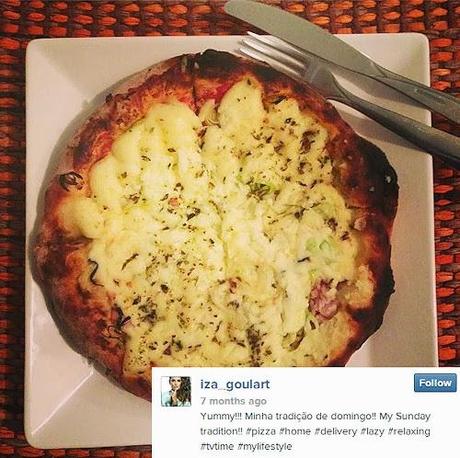 Anna Selezneva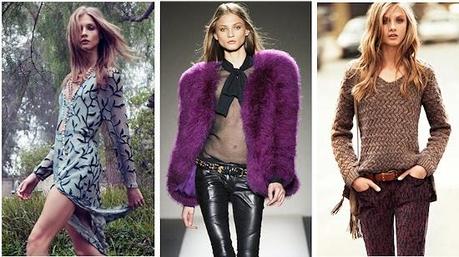 One of the most beautiful women I've seen in the fashion world, Anna is blessed with a gorgeous face and an elegantly proportioned body. However, she maintains and perfects her figure –as well as that healthy glow she irradiates– with a clean and nutritious diet.
This is what she has for breakfast: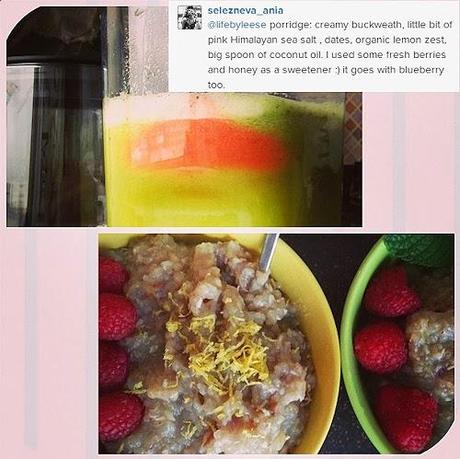 Complex carbs and protein in oatmeal, lots of antioxidants from the berries and citrus, good oils from the coconut and minerals from the Himalayan sea salt; a great way to start the day!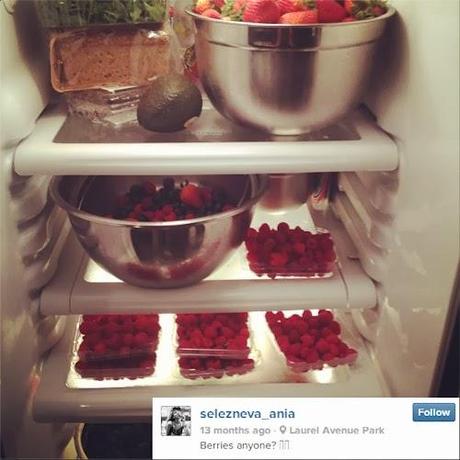 Somebody has developed a berry addiction... who can blame her? The are delicious, low in calories and packed with antioxidants that are great for your skin and brain. The perfect snack!
Despite her usual clean and healthy eating habits, Anna doesn't deprive herself from decadent dishes. Consistency is key, and the odd heavy meal won't do any harm to someone who practices balanced eating habits in their daily life.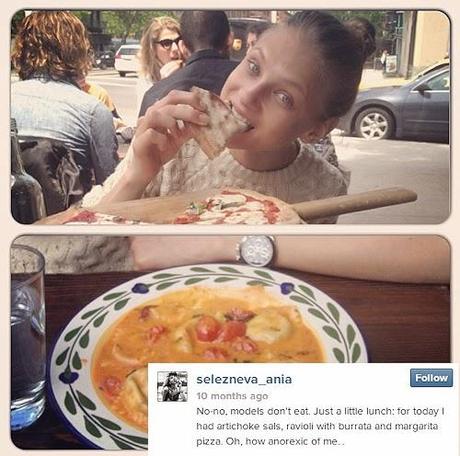 Post-fashion week celebration time! Comfort food and delicious flavors.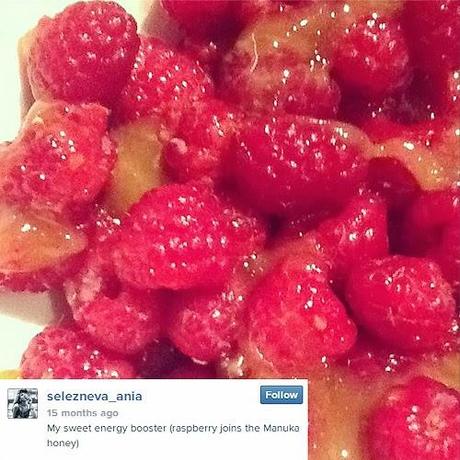 Snacking time for Anna: berries and honey.
You can tell she has a sweet tooth, but she satisfies her cravings in a healthy way. A common strategy of those veterans in clean eating is to substitute ingredients for more nutritious and lighter ones to create healthier versions of a dish or snack.
Marine Deleeuw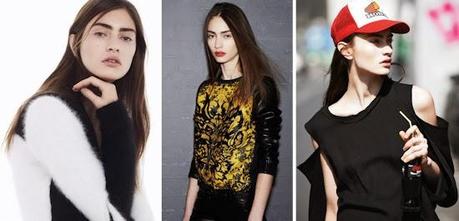 This french beauty has mesmerized everyone with her sophisticated looks and unusual facial features (long live naturally thick eyebrows!). Marine enhances her beauty taking multivitamin drinks every day, along with a healthy breakfast with fruit: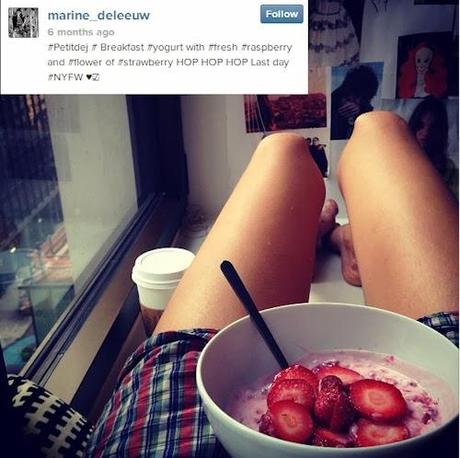 Yogurt and fresh berries, a classic combination.
We can see a pattern emerging here, with berries, sushi and fresh fish being some of the staples in a  healthy model's diet: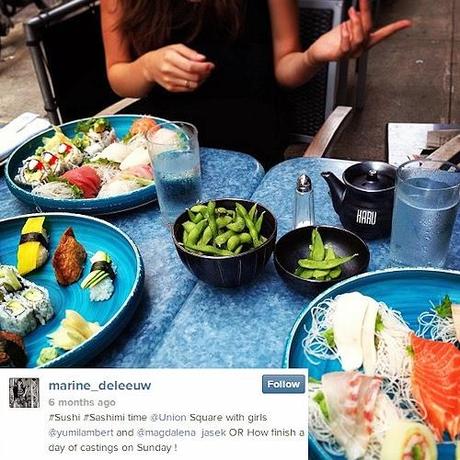 But who doesn't like to spoil themselves once in a while and enjoy the flavors of home? Chocolate is good for the soul! The glass with the orange liquid is the multivitamin she drinks every day. Funnily enough I have the same habit, I also prefer to take my magnesium and calcium supplement in soluble, fizzy, orange-flavored form.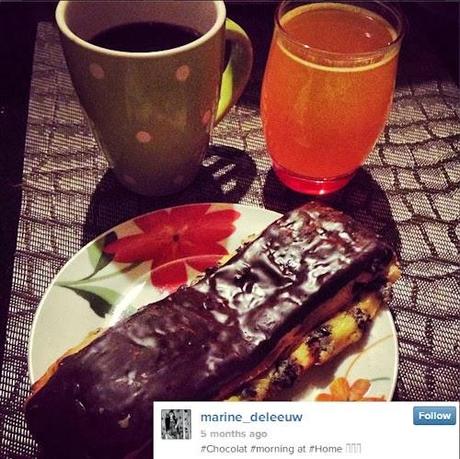 Helena Oun

The Estonian model Helena Oun is probably the most commited to the clean, healhty and balanced lifestyle. She practices yoga, eats raw and is studying nutrition to become a health coach. She has also created a website,
healthyandnourished.com
, where she shares resources regarding fitness, fashion, travel and healthy recipes to complement her lifestyle.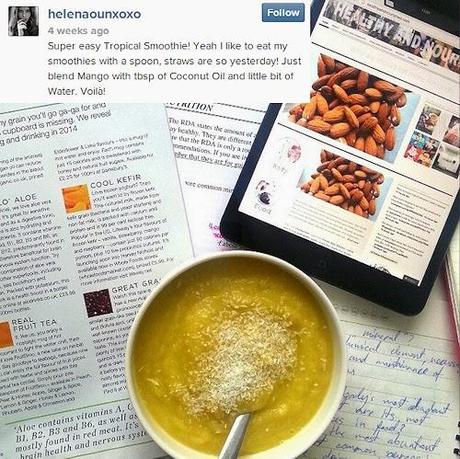 Helena's version of what sounds like a very tasty smoothie! Great for a vitamin-packed pick-me-up when you are studying!
Along with fresh olily fish and berries, another key element in a model's diet is avocado: delicious, full of good fats and does wonders for your skin and hair!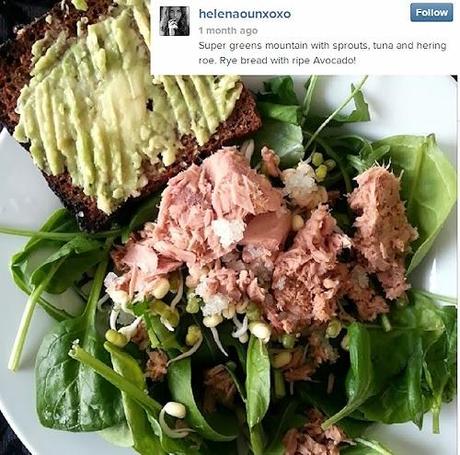 A really fresh looking lunch.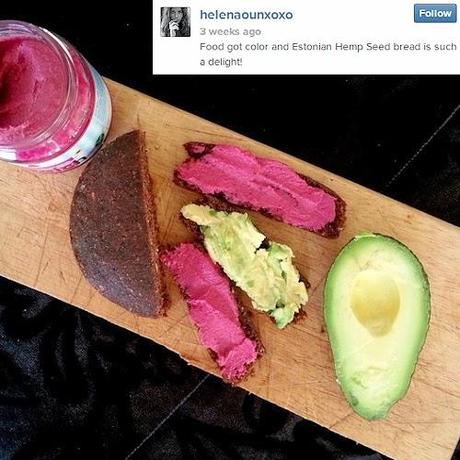 Beet spread and avocado over hemp seed bread make for a very colorful meal!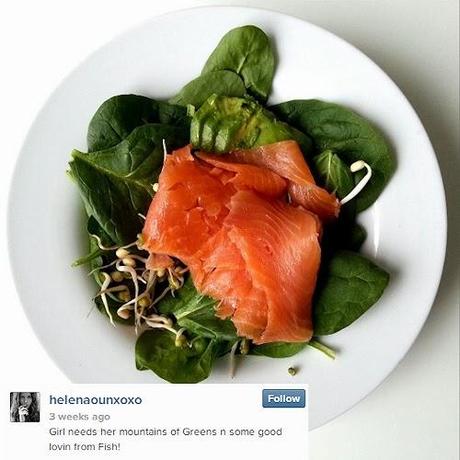 Super food combo: spinach, avocado, sprouts and fresh salmon.
For Helena, even the treats need to be made of healthy, unprocessed ingredients; her body is her temple and she only feeds it with the most nutritious elements: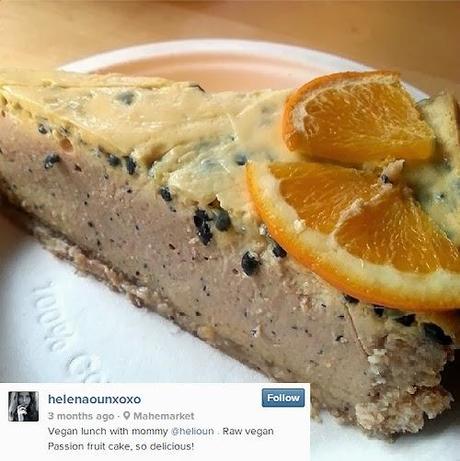 Dessert time, the healthy way.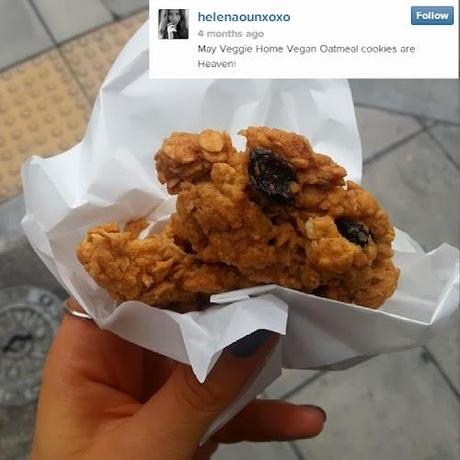 Even cookies can be good for you if done properly!
It seems like there is an overall trend towards healthier and more active lifestyles, which I fully support and have embraced myself. Maybe these beautiful, confident women can serve as an inspiration for many others to turn their habits around – it worked for me!– and setting change in motion towards a more balanced and fulfilling lifestyle. It is a very satisfying journey, after all.
Thanks for reading!