The fish market is a tiny sushi restaurant in Allston that appears to do mostly takeout and doesn't serve alcohol. It's the sort of place I might have walked by without thinking twice if I hadn't heard that it was opened by a former sushi Chef at Oishii, one of the best sushi restaurants in Boston (and one of my personal favorites).
   Some friends and I decided to check it out last weekend before going to a show at Brighton music hall. We ordered a bunch of dishes to share, had an amazing meal, and were impressed not only by the quality ingredients and creative presentation, but also the very reasonable prices.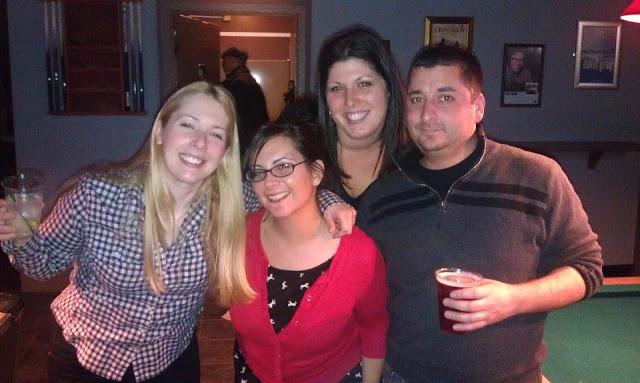 We ordered many dishes that were all great, but the ones that stood out for me were:
   Kobe Beef: pieces of rare Kobe beef in a slightly spicy sauce of sesame oil, red peppers, red onion, and ponzu sauce topped with fresh lemon wedges.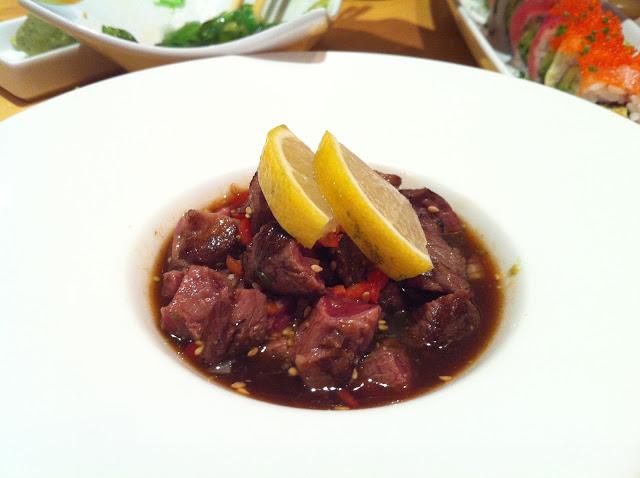 Truffling Tuna: sliced tuna sashimi topped with black flying fish roe, swimming in a plate of truffle butter.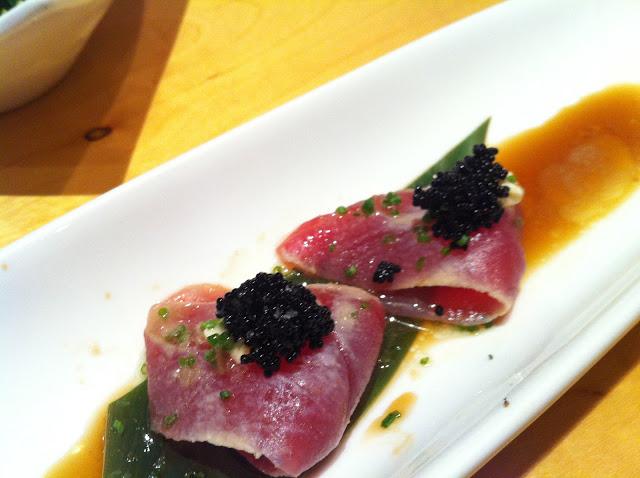 Avocado Ball: voted by Boston magazine as the most memorable dish of 2010, this looked like an avocado salad but was so much more! It came stuffed with diced raw tuna, white tuna, and flying fish roe all mixed in a lemon – mayo dressing.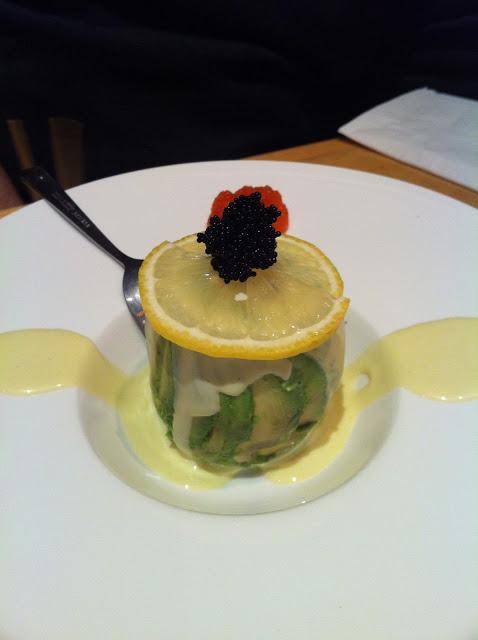 Spicy tuna hand roll: this is a standard dish, they did a great job, and it had plenty of slices of fresh raw tuna.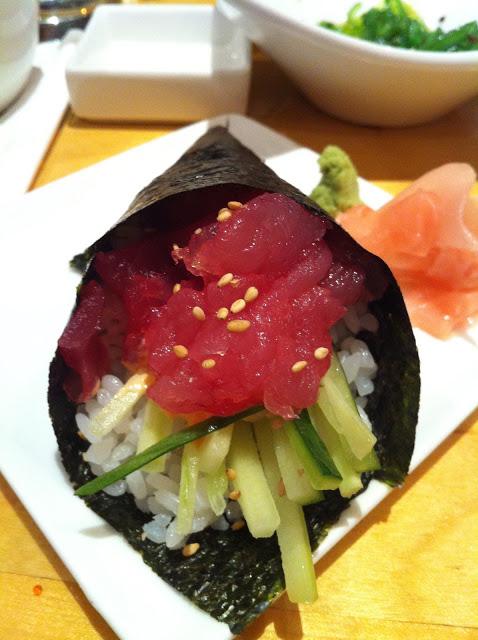 Beef udon noodles: I was too full to try any, but both of my friends who tried the udon loved them! These were very generous portions – definitely big enough for a few to share!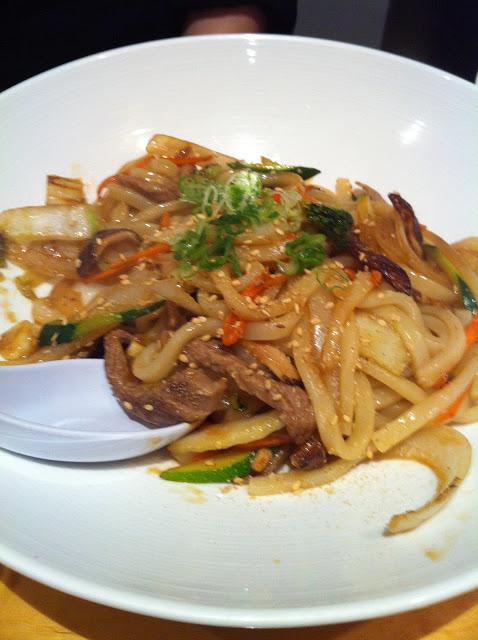 Since Allston isn't exactly convenient for me, I was psyched to see an advertisement for Foodler in the window. I'd definitely make this my go to spot for sushi delivery and make a point to dine there in person when I'm in the neighborhood!