Today, Microsoft released the first advertisement for its new Surface Pro 3 tablet, which has already been called the "killer of laptops".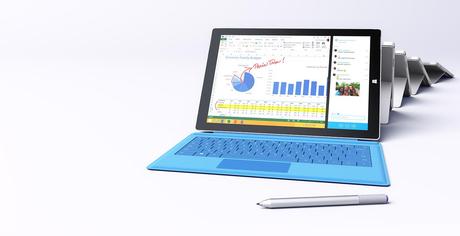 Surface Pro 3
There are three Surface Pro 3 models available, sporting either Intel's Core i3, i5 or i7 processor. If you get the model with 4GB of RAM, you can get either 64 or 128GB of built-in storage. If you opt for 8GB of RAM, you'll get to choose between 256 and 512GB.
The Microsoft Surface Pro 3 has a 12in screen with a resolution of 2160 x 1440 pixels and supports Wi-Fi 802.11ac/802.11 a/b/g/n and Bluetooth 4.0 (Low Energy technology). It has two 5-megapixel cameras, one in the front and one in the back. Its battery life should get you up to 9 hours of web browsing.
Check out Microsoft's advertisement below.