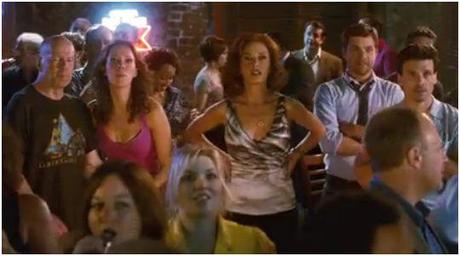 The Weinstein Company has unveiled the first UK trailer for drama Lay the Favorite. The film is directed by Stephen Frears (The Queen, High Fidelity) and scripted by D.V. DeVincentis.
Based on Beth Raymer's memoir of the same title, the film stars Bruce Willis, Catherine Zeta-Jones, Rebecca Hall, Joshua Jackson and Vince Vaughn. The film first releases in UK on June 22nd, 2012. 
Watch the trailer for the film Lay the Favorite via Hey U Guys.
Summary:
Beth Raymer (Rebecca Hall) is a beautiful girl with a big heart who leaves her dancing job at a Florida strip club to become a Las Vegas cocktail waitress. Not exactly an ideal career choice, but her borderline-ditzy personality doesn't give her many options. In walks Dink (Bruce Willis), a professional sports bettor who sees through her bubbly exterior and offers her a job placing wagers all over town to gain an advantage over the casinos. Her surprisingly impeccable mind for numbers soon cements her status as Dink's good-luck charm, until his gorgeous-but-frigid wife, Tulip (Catherine Zeta – Jones), starts to get jealous. Faced with no other choice but to fire Beth, Dink's luck runs out when she heads to New York to work for a smarmy bookie, a turn of events that lands her squarely on the wrong side of the law .