Search online for 'signs of spring in Minnesota' and you'll come up with thousands of groan-worthy anecdotes; for those in the know, however, there's one sure indication that winter has finally passed: the opening of the Farmers Market.
There's a friendly, age-old rivalry between the two major Farmers Markets of Saint Paul and Minneapolis, and each is noteworthy in its way: Minneapolis' is larger, whereas Saint Paul's is strictly local, with restrictions on the distance produce and products can travel.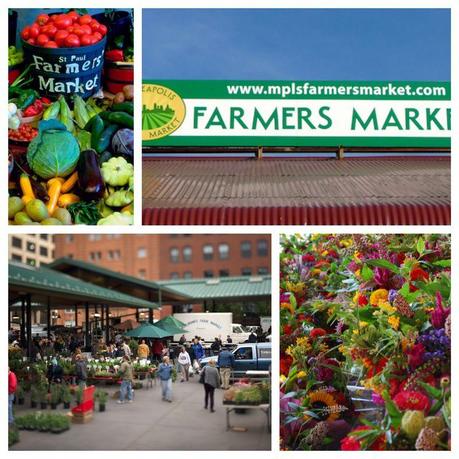 The large market days are Saturday and Sunday in the season (typically May-October) at the main locations (in Saint Paul at 290 E. 5th St., in Minneapolis near the Basilica at 312 E. Lyndale Ave. N.). The Minneapolis Market opens today, April 26! Saint Paul's market lags by a week, opening May 3. Markets are also held during the week: Saint Paul offers a Tuesday and Thursday market at 7th Place, and in Minneapolis, vendors line Nicollet Mall on Thursdays.  Visit the respective websites for details on days and locations.
Over the years, smaller satellite, suburban, out-state, and community markets have sprung up, some affiliated with the larger metro-area markets, others sponsored by neighborhood associations. Visit the Minnesota Department of Agriculture's site to download or order a copy of the directory of all things Minnesota Grown.
Regardless of your preference, there are myriad reasons to visit your local Farmers Market: supporting local business and keeping money in the local economy, knowing where your produce comes from, developing relationships with the producer, access to the fresh, locally-grown produce, and fostering a sense of community. Whatever your reason, the bottom line is this: Farmers Market opening weekend means spring has finally arrived. 
Ang Anderson, Saint Paul Farmers Market Loyalist and Blogger -- EMAIL