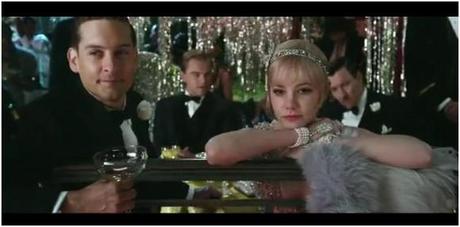 Atlast the first official trailer for 'The Great Gatsby' has gone online after months of waiting. Based on the the writer F Scott Fitzgerald's 1925 novel, the upcoming American romantic film 'The Great Gatsby' is directed by the Australian director Baz Luhrmann.
Warner Bros. Pictures 'The Great Gatsby' includes the stars like Leonardo DiCaprio as Jay Gatsby, Tobey Maguire as Nick Carraway, Carey Mulligan as Daisy Buchanan, Joel Edgerton, Isla Fischer, Bollywood Megastar Amitabh Bachchan as Meyer Wolfsheim and others.  
Just take a first look at the upcoming movie 'The Great Gatsby' which is schedule to release on December 25th 2012 in USA.  
Summary:  Nick Carraway, a Midwesterner now living on Long Island, finds himself fascinated by the mysterious past and lavish lifestyle of his neighbor, Jay Gatsby. He is drawn into Gatsby's circle, becoming a witness to obsession and tragedy.