We've seen Hawkeye's new look, we've seen Iron Man's new armor, its time for the next makeover as we get our first looks at the new Captain America costume for Avengers: Age of Ultron.
With filming underway in South Korea today, there were a few lucky fans that were able to capture a look at Chris Evans' stunt-double decked out in a new Captain America costume.  It's very similar to what's being seen in Captain America: The Winter Soldier, but with a few tweaks, one being the emblem he has on his shoulders, which could be considered a bit of a spoiler for Captain America: The Winter Soldier.
You can check out the video that was captured and some of the screen shots featuring the costume below.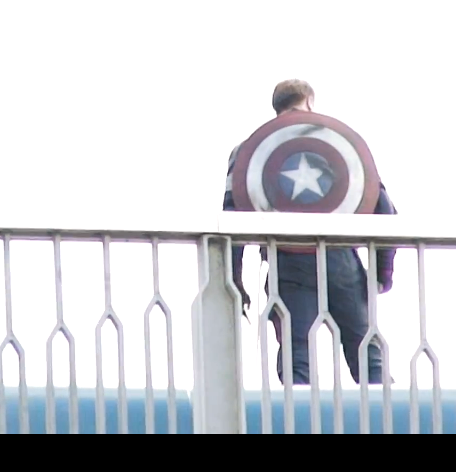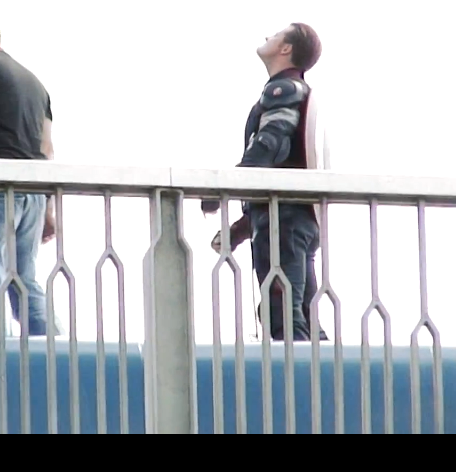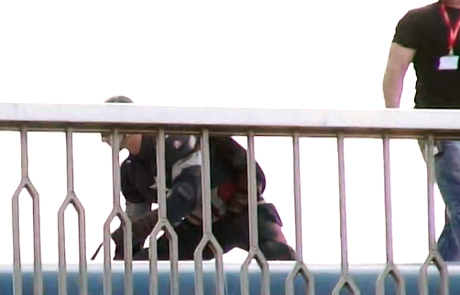 And below is the photo, that if you pay attention could be considered a spoiler for Captain America: The Winter Soldier