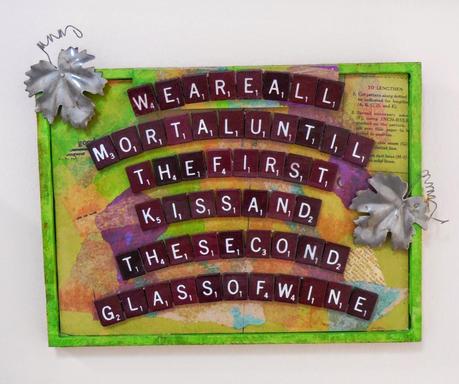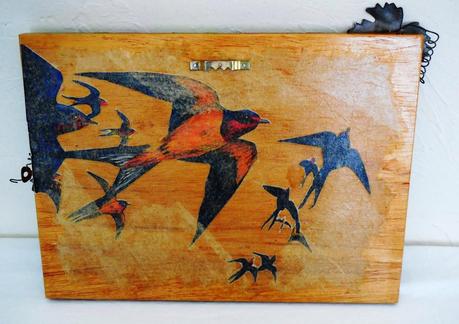 "First Kiss"
Another tribute to wine county.
"We are all mortal, until the first kiss and the second glass of wine.
 

~ Eduardo Galeano
Wine colored scrabble tiles with white letters spell out the quote.  On the front of the wooden cigar box frame is covered in tissues and text and embellished with 2 metal grape leaves. 
On the back side, soaring birds overlaid with pattern tissues.  The piece is ready to hang.
AVAILABLE: $175 plus shipping