Fuji already introduced retro, Leica-style design to the world of mirrorless cameras with its gorgeous X series line, and now it appears that the company wants to do the same thing for the world of point-and-shoots. New leaked photos, first published on Digicam-info, show an unknown compact camera by Fujifilm that features a slick leather wrap and an elegantly minimal UI — a camera that definitely wouldn't embarrass fashion-forward folk.
It looks like the model name of the camera is printed across the top plate, but the angle makes it hard to read clearly. The characters appear to be "XP1? or "XF1?.
The lens on the camera is a Fujinon 6.4-25.6mm f/1.8-2.9, which offers 4x optical zoom. The sensor size should be pretty typical for compact cameras (i.e. you won't find a beast in this camera).
With no viewfinder and no dials dedicated to manual controls, the camera will probably be geared toward people who want to take easy snapshots while looking good doing so. Along with the X-E1 that also leaked today, keep your eye out for this camera once Photokina rolls around next month.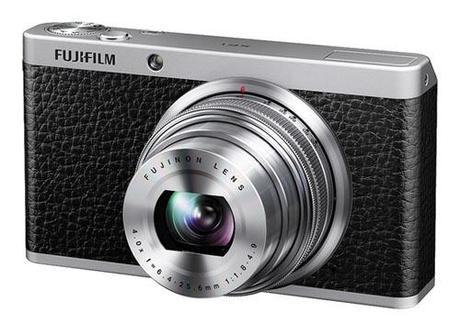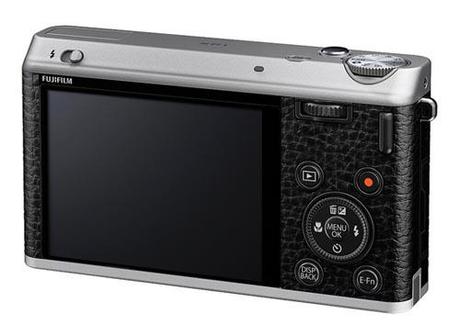 Via PetaPixel
---