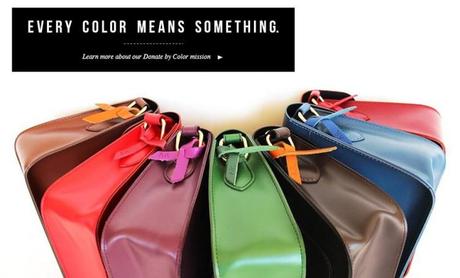 If you thought quality was only for the wealthy, well here's where I prove u wrong. Handbag designers Angela & Roi not only aim to bring you quality at affordable prices but do so whilst remaining environmentally friendly as well as helping their community! If there were ever entrepreneurs to aspire to these definitely should be at the top of the list.
A&R was founded by couple Angela and Roi Lee who chose to name their brand after their selves based on the importance of their relationship. Based in Boston, their handbags are carefully crafted from vegan leather and manufactured in Korea, complete with the A&R ribbon symbolising their cause. Together, not only have they crafted Classic designs with a contemporary twist creating sturdy, long lasting yet fashionable handbags but have also created a concept to be admired. Each bag sold from the A&R collection is also a $5 donation to a selected charity.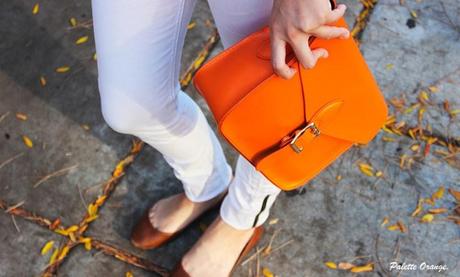 PALETTE ORANGE CROSS-BODY
So which charity have the couple selected to support? The answer is numerous!
Maintaining a positive attitude to change, A&R has chosen to support and help raise awareness for non-profit organisations. The couple have devised a campaign according to the color theme of their vegan leather bags, whereby each color within a collection supports a different charity.
Red representing AIDS, Orange for kidney disease, Gray for Diabetes, Purple for Alzheimers  Disease, Green for Anxiety and Depression, Brown for Cancer, Blue for Colon Cancer, Gold for Childhood Cancer, Pink for Breast Cancer, Black for skin Cancer and last but not least White for Lung Cancer.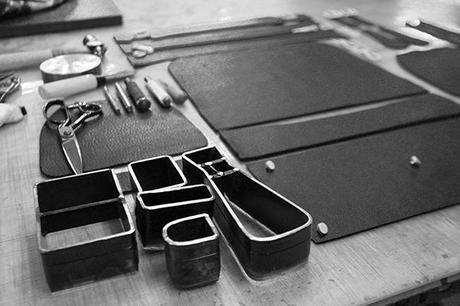 In an interview, the couple reviled that their mission is to "build a community where fashion can intertwine with philanthropy. With a portion of our sales, we promise to support various health related causes."
They went on to confirm that their inspiration in fact derived "When we attended a fashion show that supported the ribbon movement related to AIDS, we were inspired and applied the concept to our handbag brand. We believed that we could create a sustainable model where fashion consumerism meets philanthropy. Since Roi's father had diabetes and faced a serious cerebral haemorrhage when Roi was 10, he realised that the most significant factor in individual life is health. Therefore, we decided to include health issues in our company model. We realized that there are so many people and families in the world who struggle with health problems and don't get enough support."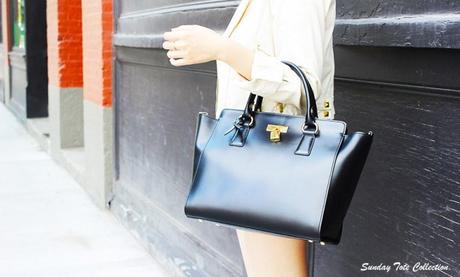 SUNDAY BLACK TOTE
 The health issues brought about through the A&R campaign are those that affect most people or a family member within their life time.  So next time you decide to be a little bit naughty with the internet shopping do so whilst giving a little bit back to the community. (Each bag comes equipped with a 90 day warranty, ensuring quality)
For more information on the story of A&R or if you just fancy a new handbag just visit the site here!