Welcome to binNotes | redThread™
Guest Writer Series | Wine of Hungary
Inspired stories about wine and taste makers.
By L.M. Archer, FWS | Bourgogne ML
Each first Friday of every month through 2016, I've invited some of my fellow wine writers the opportunity to join me here on binNotes | red Thread™ and share a feature on some rare, obscure, or under-appreciated wine region for which they feel a special passion.
Selfishly, this allows me to experience new perspectives beyond my myopic world of pitching, traveling, word-smithing, and deadlines.
It also allows you the opportunity to experience some great wine regions through the eyes of those whose expertise I respect.
I hope you enjoy their stories as much as I do.
❦❦❦
First Friday | № 5 | Wines of Hungary
Guest Writer: Elizabeth Gabay | www.elizabethgabay.com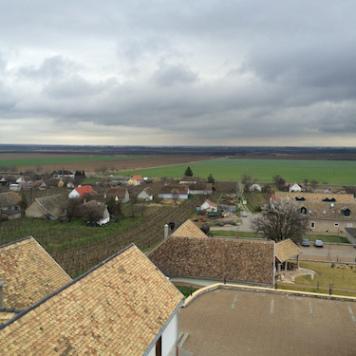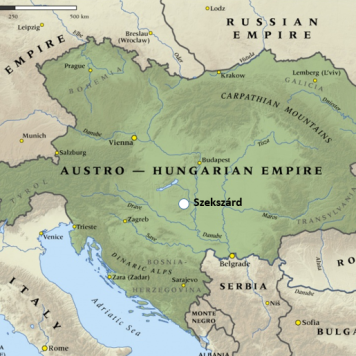 The Hungarian wine region of Szekszárd (pronounced Zex-Zard, not Sex Hard), may not be one of the best known of the twenty-two small appellations of Hungary, but it certainly should be. Producing some of the best red wines in the country, a group of local producers are now working together to promote the region and its wines – which in itself is quite unique in a country still struggling with inherited Communist ideas of waiting for the state to do everything.
Situated in what is today, a quiet southern backwater of Hungary, the region has a long history with evidence of winemaking going back to Roman times. Medieval monasteries and Ottoman occupation fill the annals of Szekszárd history, until the late 17th century when the Ottomans were defeated and the Austrian Empire (including Hungary) rose to power. Southern Hungary was badly depopulated and tax incentives were granted to families from Swabia, in southern Germany, to come and live and work in the region. The estates Heimann, Takler, Dúszi, Eszterbauer amongst others claim Swabian descent. After the defeat of Napoleon, the Austro-Hungarian Empire extended further to the Adriatic and the empire's main maritime port of Trieste.
The 19th century was one of prosperity, with vineyards producing red and white wine for the empire, wine regulations were written up, and the wines reputation started to develop…. until phylloxera hit in the 1870s. By the time the vineyards were producing wine again, the area was drawn into the First World War, followed by the disintegration of the Austro-Hungarian Empire. Before it could recover fully, the Second World War interrupted, followed by nearly forty-five years of Communist rule. It was not until the 1990s that Szekszárd, and the other wine regions of Hungary, could start moving towards quality wine production.
Over the past thirty years, winemakers have worked hard to reverse the reputation of Szekszárd. Quality vineyards on the hills around the city of Szekszárd had been grubbed up and replaced by villas during the Communist era and vineyards were planted on the flatter plains and shallow sloping hills, in wide rows suitable for mechanization and high yielding clones were used, producing light wines. Immediately after the fall of Communism, vineyards were re-allocated, from large state farms to individuals. This resulted in small strips of vines, each with different owners. Many of the owners also built weekend cottages by their vineyards.
As commercial wineries started to look for vineyards, they eyed up these small plots. Prices were high to cover the cost of the cottages and quality varied from plot to plot. Slowly, plots have been bought, and new vineyards planted.
All this explains why the region is maybe not very well known.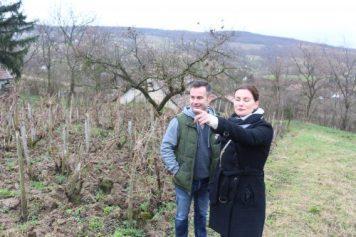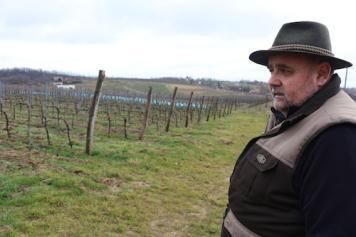 Here is what to look out for in the wine of Szekszárd:
Situated on the 46th degree latitude (on a par with north Oregon), its climate is mild continental with mild wet winters and hot dry summers. The hills and valleys of the appellation look eastwards over the flatness of the Great Plain. The vineyards are located on low hills, rising no higher than 250m, with aspects varying north, south, east and west along five main valleys.
Although white wine is made, the area is primarily a red wine producing appellation. Until recently, producers aimed at the biggest and boldest style of wine possible – in direct contrast to the bulk high-yielding wines of the past – 15% alcohol, powerful fruit and big tannins. However, a revolution is happening with a group of winemakers (re)discovering the delicate elegance of the regions red wines.
Top producers in the new, elegant style include: Heimann, Hetenyi, Janos Nemeth, Sárosdi, Scheiber, Sebestyen, Szent Gaal, Takler, Tüske, and Vida. Wines bottled from autumn 2015 in this style can be identified with the imprint of the name Szekszárd moulded round the neck of the bottle.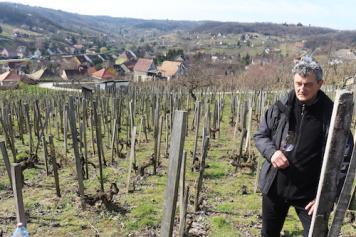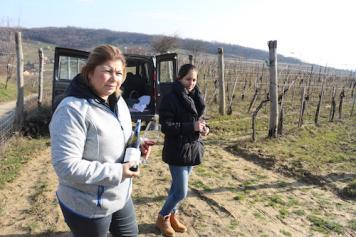 There are three main red wine styles:
Bikavér

Kékfrankos

Kadarka
Bikavér Like the northern Hungarian wine region of Eger, Bikavér (Bull's Blood) is the name for the traditional red wine, a name derived from a Hungarian legend of soldiers quaffing red wine before battle, leading the Ottoman soldiers to fear their enemy was drinking bull's blood for strength. In fact, mostly white wine was made at the time.
In both regions Bikavér is made from a blend of grapes, including the local varieties Kékfrankos and Kadarka, Bordeaux varieties, and a mix of other varieties. Szekszárdi Bikavér must have at least 50% of the blend made up of Kékfrankos and Kadarka. Styles can range from Janos Nemeth's Sygnos Bikavér 2013, which shows lovely Hungarian sweet paprika, herbs and pepper on the nose, followed by fresh red fruit, dry, tightly structured tannins, salty, lean fresh acidity, full of elegance and power – to Sebestyen's Ivan Valley Bikavér 2011, which is full of luscious black fruit, smooth, rich velvety tannins and mouth-watering chewy acidity.
Kékfrankos, the backbone of most Bikavér, is a beautifully flexible grape, which, like Grenache or Gamay, can make anything from crisp fresh rosé, through light weight reds to deep, dense reds full of black silky tannins, cherries, blackberries and fine mineral structure, reminiscent of Cabernet Franc, also known as Blaufränkisch in Austria, where the variety has slightly larger berries making more opulent style wines. Styles range from Tüske's Kékfrankos 2012  with perfumed ripe red and black fruit, hints of menthol and anise, a fine dry salty finish and fine-grained tannins –  to Heimann's Kékfrankos 2013 Alte Reben, full of opulent deep purple fruit, with notes of violets and white pepper, fresh acidity and silky, well-integrated tannins.
Kadarka (also known as Gamza in Bulgaria) comes with a bad reputation, having been used for much of the 20th century as a high cropping producer for bulk wines grown in the hotter regions of Hungary. But with care, this variety can produce elegant and delicate wines, almost Pinot Noir-like in its combination of floral notes, silky tannins and fresh raspberry and cherry fruit. Styles range from Vida's 'Öregtőkék', made from Kadarka planted in the 1920's and showing elegant cherries and tea-rose character with silky chewy acidity,  to Esterbauer's 'Nagyapám' Kadarka 2013, which boasts concentrated black fruits, wild brambles and raspberries, dry, silky tannins and long chewy acidity.
About the author: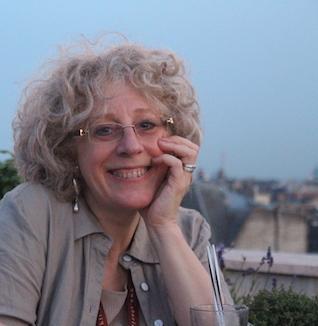 Master of Wine, seasoned wine industry professional, and Provence specialist for the Wine Scholar Guild, Elizabeth Gabay divides her time between Provence and Liguria, where she explores, writes, judges and teaches – when not visiting the wine regions of Hungary, Greece and Israel.
❦❦❦
Story and photos reprinted by permission of the author, Elizabeth Gabay.
Copyrighted 2016 binNotes | redThread™.  All Rights Reserved.