Reading other people's blogs is like, one of my favorite things to do. The blogging community is filled with creativity, innovation, and support. One blogger whom I happened to stumble upon, and now visit quite frequently, came up with this GENIUS plan to organize a program called Foodie Penpals.
Foodie Penpals is pretty much exactly how it sounds… Lindsey, at The Lean Green Bean, pairs you up with a "pen pal" and you send some goodies their way. Of course, another foodie participant is sending goodies your way too. A really cool aspect of this program is… you don't have to write a blog to participate! How stinkin' awesome right?! For more information and detailed explanation of the program, just visit —-> Foodie Penpals. <—-
A couple weeks ago I received my package in the mail from Irene in Chico, California. She is so sweet and really went above and beyond with my package. It was also so much fun emailing back and forth with her. I really loved when she emailed me scripture that supports taking care of your body now:
1. You are aging every day.

"Yet you do not know what your life will be like tomorrow. You are just a vapor that appears for a little while and then vanishes away."   James 4:14

2. Your family depends on you to be in good health.

"She looks well to the ways of her household, and does not eat the bread of idleness.  Her children rise up and bless her; her husband also, and he praises her…"  Proverbs 31:27-28

3. God calls you to be a wise steward of your body.

"Or do you not know that your body is a temple of the Holy Spirit who is in you, whom you have from God, and that you are not your own?"  1 Corinthians 6:19

4. He's given your body to be used for His glory.

"For you have been bought with a price: therefore glorify God in your body."  1 Corinthians 6:20

Our days are numbered.  Your body – your life – and it's seasons are given by God for all He wants you to be. Yes, even the season of menopause!  Don't take His precious gift for granted.  Use these days wisely.  Being healthy gives you the energy to do God's work here on earth, for His glory and His purpose.

 
I think I got a really special pen pal for my first Foodie Penpal experience

.
Reveal Day
Today, in Foodie Panpal world is "Reveal Day" (It is when I show you what Irene sent me). So lets get to it! Keep in mind this was sent to me a couple weeks ago, so this picture was taken a couple weeks ago, and between Eron and me, half of it is no longer with us

.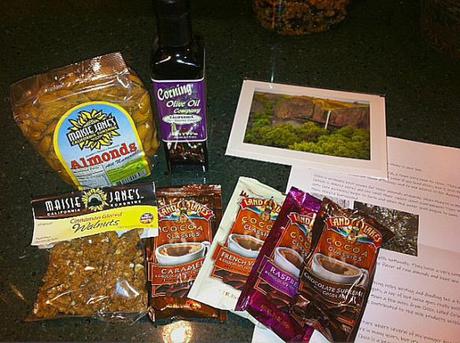 She sent me:
Almonds from a local almond orchard called Maisie Jane. (They also distribute nationally!)
Land O' Lakes Hot Cocoa
Cinnamon Glazed Walnuts
Balsamic Vinegar from Corning, CA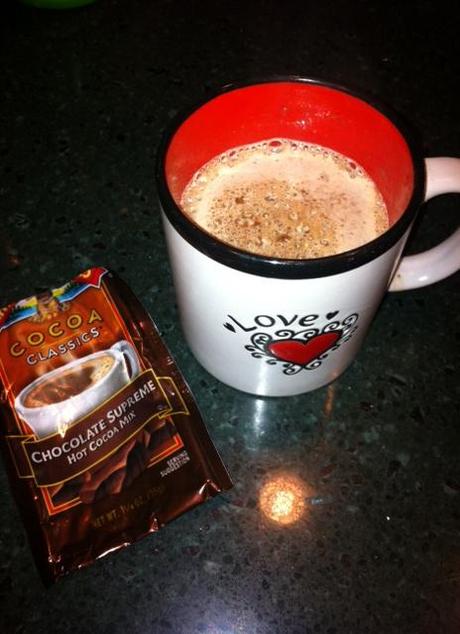 ….and I drank this right away

.
Thank you so much Irene!!!