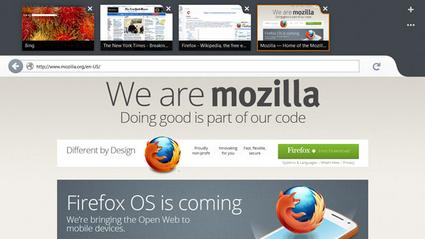 Performance is the main thing that must be considered above the aesthetic value of a browser, but if you pay attention of current browser, the developers want to increase both values ​​simultaneously so as to create a browser with performance and high aesthetic value.
Firefox
one of them, by showing a preview of the Firefox browser for
Windows 8
, and it seems to be evident. In the preview, view tab now
looks
like yours Chrome, but more flat like Metro interface. Also now bookmark has a variety of colors that can facilitate the introduction of each bookmark, especially if used routine, so you can just remember the color of the bookmark without having to read it again. Below is the screenshot of the browser in Windows 8,so...what do you guys think? If you are using Window 8, please go directly here .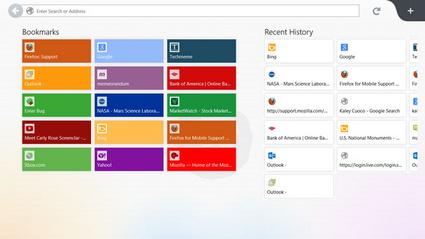 origin source by ubergizmo