---
---
Town of North Topsail Beach Fire Department (NC) is accepting apps for FIREFIGHTERII/EMT-B  Until: Open until filled. Salary $30,330.30 annually.  For details about thousands of other fire departments looking to hire firefighters Join FireCareers.com today…  Fill out your PROFILE and get access to thousands of career firefighter recruitment's across the Country.  FREE 7 Day Pass
---
---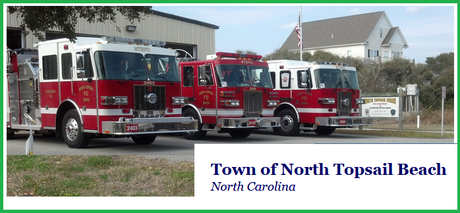 Town of North Topsail Beach Fire Dept (NC)
is accepting applications for:
FIREFIGHTER II/EMT-B

---
---
Position / Title:

Firefighter II/EMT-B

Job posting date: 06/05/2017

Job ID: 87210

Testing Agency: Town of North Topsail Beach Fire Department

Job Category: FireFighter

State: NC

County: ONSLOW

City: N Topsail Beach

Zip Code: 28460

Posting Type: Open until filled

Filing Date:  —

Pay Type: Paid Position

Salary: $ 30,330.30 annually

Job Link: http://www.ntbnc.org/Pages/JobOpenings.aspx

Job Email: bpoe@ntbnc.org
Requirements:
The applicant must possess both NC Firefighter II certification and Hazmat Level I certification (Operations). North Carolina EMT-B and be able to pass the locally required Oral Boards within 12 months of employment; possess a high school diploma or GED, and obtain a NC Class B Driver's License within 90 days of employment
Special Filing Instructions:
Open Until Filled – Accepting applications until a position has been filled. Position could close at any time.
Contact Info:
Submit completed application to:
Town of North Topsail Beach Fire Department.
Attention: Deputy Chief Poe
2008 Loggerhead Ct.
North Topsail Beach, NC 28460
(910) 328-2200 Office
bpoe@ntbnc.org Email
Add to my Watch List
This job information was brought to you on Jun 05, 2017 by Firecareers.com
Copyright © Firecareers.com, Craig and Pam Freeman, 4475 Dupont Ct. Suite 3, Ventura, Ca. 93003
Phone: (800)-326-8401 – www.firecareers.com