---
---
City of Winter Park (FL) 
FIREFIGHTER/EMT  FIREFIGHTER/PARAMEDIC
Firefighter Salary Ranges (as of October 1, 2016)
Firefighter/EMT: $41,360.95 – $64,585.11
Firefighter/Paramedic: $50,668.62 – $79,119.78
---
****To reserve your spot, please sign up!****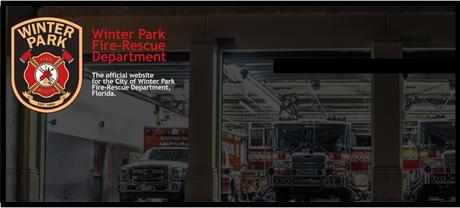 City of Winter Park (FL)
****To reserve your spot, please sign up!****
FIREFIGHTER /EMT & FIREFIGHTER/PARAMEDIC

---
---
Employment
Firefighter Selection Process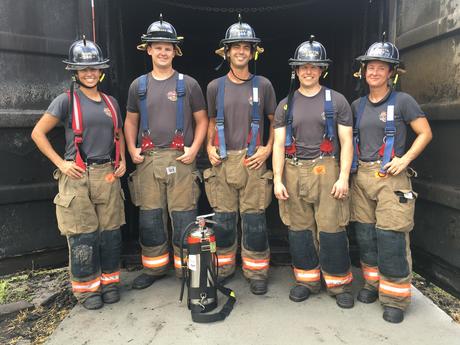 The Winter Park Fire-Rescue Department conducts a comprehensive selection process for the position of firefighter. Every applicant is required to complete all steps of the process before being placed on our eligibility list. The written Civil Service Exam is open to all candidates. However, an applicant must have certification/possession of the following items in order to be considered for placement on the eligibility list:
High School diploma or equivalent
State of Florida driver's license
State of Florida's Firefighter Minimum Standards
State of Florida Emergency Medical Technician or Paramedic
Emergency Vehicle Operators Course (EVOC) 16-hour
Current CPR certification.
Applicants who successfully pass the written Civil Service exam with a score of 70 percent or greater may be selected to participate in the remaining portions of the selection process.
Reference and study material for written exam:
IFSTA Essentials of Firefighting and Fire Department Operations (6th edition)
Brady – Emergency Pre Hospital Emergency Care (9th edition)
Brady – Paramedic Emergency Care (5th Edition) – Paramedic applicants only
General knowledge of ACLS – Paramedic applicants only
  
FIREFIGHTER /EMT & FIREFIGHTER/PARAMEDIC
The written exam will take place 
Wednesday, March 28, 2018
at the
Winter Park Civic Center
1050 W. Morse Blvd.
Winter Park, FL 32789.
› Testing will begin at 8 a.m. sharp. No one will be admitted after 8 a.m.
› No other testing day or time will be offered.
› Business dress required.
› Please arrive early to check in. Check in will begin at 7:15 a.m. Official photo ID is also required at time of registration.
› All applicants must be certified as a State of Florida Firefighter, State of Florida EMT or Paramedic, and have successfully completed a 16-hour EVOC course.
› Any testing candidate claiming veteran's preference must so indicate on the registration form and bring a copy of their DD214 long form to the test.

The written exam will take place 
Wednesday, March 28, 2018

Other steps in the selection process include:
Firefighter Skills Testing
Personal background investigation
Civil Service Board interview
Polygraph examination
Fire-Rescue Staff interview
Personality testing
Medical physical/drug screening
All Civil Service eligibility lists are valid for a period of six months from the time of the final certification.
---
****To reserve your spot, please sign up!****
---
Benefits
The City of Winter Park offers a complete and comprehensive benefit package to all employees. Some of those benefits include:
Above average working conditions
Competitive salary ranges at all levels
Paid vacation leave
Paid medical absence leave
Medical benefits with Aetna
9.5 paid holidays per year
12 paid "Kelly Days" per year
FLSA required premium overtime hours
Numerous detail pay hours opportunities
Work exchange program
Private retirement system (60 percent at 20 years service, 3 percent annual multiplier and DROP program)
2 percent matching 457 retirement account for Lieutenant rank and above
Educational Reimbursement program – $1700 annually
Automatic Disqualifiers
Any applicant found to have one or more of the following in their background will no longer be considered for processing and will be dropped from any further consideration.
Criminal Record
Conviction of a felony
Conviction of a offense involving moral turpitude including any larceny concealment, bad checks, embezzlement or perjure
Driving Record
Driver's License under current suspension
Driver's License suspension within the past 12 months due to a moving violation
DUI or Reckless Driving Conviction within the past three years
Conviction of a misdemeanor hit and run
Extensive traffic convictions (e.g. three within the past 24 months)
Drug Usage
Any use of opiates or any illegal hallucinogen
Any substantiated illegal act, including the possession, sale, manufacture, or distribution of any narcotic controlled substance or dangerous drug as defined by state or federal law
Any use, possession or purchase, of marijuana within 12 months before submitting an application or anytime thereafter
Any illegal use of a drug or substance within 24 months before submitting an application or any time thereafter
The City of Winter Park is a drug free work place. If you use illegal drugs, please do not apply!
Current Agreement Between City of Winter Park and Winter Park Professional Firefighters, Local 1598, IAFF

Winter Park Fire-Rescue Department.
343 West Canton Avenue, Winter Park, Florida 32789
Website

https://wpfd.org/employment/
You may be interested in the following up-coming firefighter recruitment's