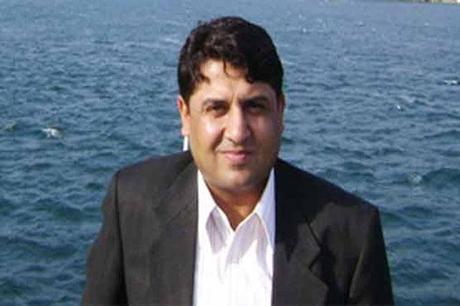 The Islamabad Secretariat Police Station on Friday lodged a murder FIR in the mysterious death of Kamran Faisal, a NAB investigation officer who was found dead in his room in Federal lodges on January 18.
The FIR was registered on an application filed by NAB officers, who mentioned that Faisal was murdered and did not committed suicide.
According to sources, the FIR has been registered on the bases on speculations. Sources said section 302 of the Pakistan Penal Code (PPC), which lists punishment for murder, has been induced into the FIR.
The Assistant Director NAB Numan Aslam cited in the application that there are speculations that Kamran Faisal was murdered and police should conduct complete investigations in this regard.
Faisal was investigating high profile corruption case in Rental Power plants which includes prime minister Raja Pervez Ashraf in list of accused.
After initial investigations, Police regarded Faisal's death as suicide as his body was found hanging from one of the ceiling fans of the house. But his family members dismissed the suicide saga, claiming Faisal has been murdered as his body bore torture marks.
The federal government earlier this week constituted a Justice (Retd) Javed Iqbal headed commission and directed it to complete the investigation of the Faisal's death and submit its report within two weeks.
However, the NAB employees rejected the commission and demanded the formation of a commission headed by sitting Supreme Court judge.