Finish This!
First of all, I want to thank all of you for the sweet comments on yesterdays post. I appreciate that A LOT. I am sending you all much love!
"Finish This"
My favorite makeup item
is blush/lipgloss/lipstick. I figure if I put "/" then they all count as one item. I'm not a big makeup connoisseur, but I do like makeup. I enjoy putting on makeup, because it makes me feel like I'm ready to face the day. Recently I've started wearing blush and I really like it! I feel like adds a little color to my pale face. Lipgloss or Lipstick is always a must. Nothing is sexier than a little lip candy!
My favorite TV show
is
Game of Thrones
and that's obvious, because it's just incredible. However, I my recently discovered TV show that I really enjoy is
Bored to Death
, it was cancelled back in 2012, so it's no longer on, but I found it with DirecTV on demand. There are only 3 seasons, but I loved watching all 3 seasons, they are all pure gold. It's written really well and the actors are all awesome! Zach Galifinakis stars in it, so just watch it!
The most spontaneous thing I've ever done was
decide to quit my last job! I didn't have another job lined up yet. I pulled my boss into his office and put in my 2 weeks. I don't recommend quitting on a whim like that, but it was the right thing for me! I realized how unsatisfying that job was and how much happier I am now. Sometimes you have to do something scary to benefit your life drastically!
I prefer Dogs over Cats because
Shia and Indie are dogs! :)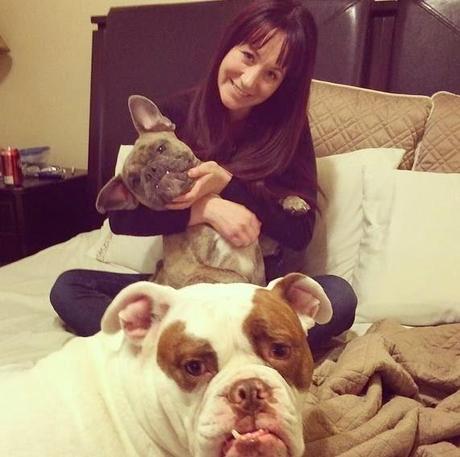 I met my husband at
a random party that my best friend dragged me to and his best friend dragged him to. It's so strange to me that I begged Ellen not to make me go with her to this party and at that party I met the man that I now share a bed with every night and the person I tell my deepest worries and fears to. If you'd like the full story on how we met click HERE.

Miki & Jared - Save the Date from Brandon Orton on Vimeo.



Finish This is a link up hosted by Jen {The Arizona Russums}, Nicole {Three 31} Lisa {Coastlined}, and Becky {The Java Mama}