It is always a challenge to find the right products for a job. Sometimes we end up going to the same manufacturer over and over. What I love about these blog trips is being introduced or reintroduced to brands. 
Blanco was one of our sponsors for Blog Tour NYC with Modenus.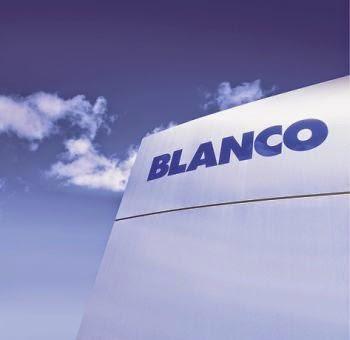 A family owned company since 1925, making sinks and kitchen faucets. Love the picture!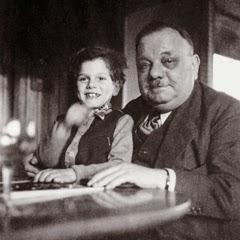 I am working on a new kitchen renovation project so I decided to take a look. So many new ideas that I loved….
Love the faucet and the stainless lip sink. I think I'll use this in my new project. I'll post a pick when I'm finished.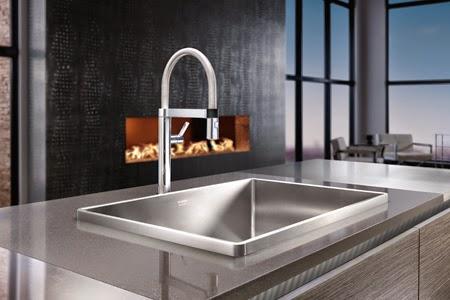 Love the white  - I would love to see a gray. Hey Blanco - do you hear me!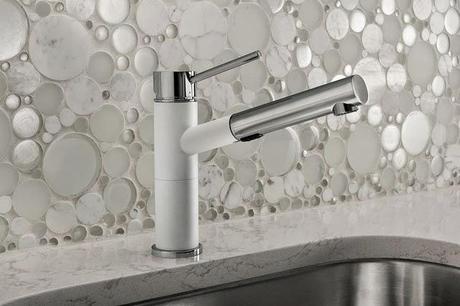 Look at this gorgeous fireclay sink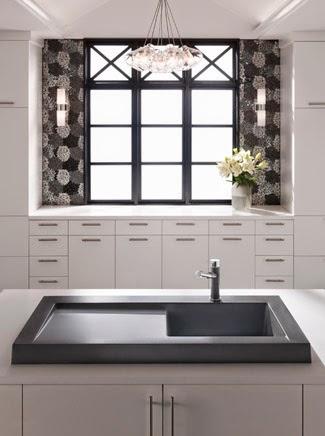 This was a great video on how to incorporate green ideas into your home. Easy ideas ….
Thank you Blanco for a wonderful trip! I'll being keep your products on my go to list from now on.