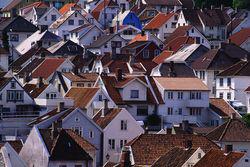 It's easy to say that you will know when you find the right place for you... but how do you narrow down thousands of choices to the point where you even get in to see the right place?
Here are some questions to ask yourself (and your partner) to help you more clearly define what is important to you in a home and neighborhood. It is just as important to know what you DON'T like as what you DO like.
Close your eyes... mentally flip through images of different places where you have lived
Stop at a favorite place(s)... what did you love about it?
Stop a a least favorite place(s)... what didn't you like about it?
Think about your current home...
What will you miss the most?
What will you be happy to say goodbye to?
 Why are you planning to make a move?
What are you objectives?
How long do you plan to stay in your new home?
Describe how you live... do you anticipate or would you like to make any changes?
Typical morning... who gets up when, what do you do?
Typical day... is anyone at home? what do you do?
Typical evening... what do you do, where/how do you unwind?
Typical weekend/time off... where do you go, what do you do?
How do you entertain... how often, how many people, what do you do?
Travel... are you often out of town, how long at a time?
Describe your new home...
What does the neighborhood look like as you approach?
What does your home look like?
What's around it?
What does it look like inside?
Do you see potential beyond what's there now?
What is the outside like? what do you see, hear, smell?
Think about how you actually live in your home and community to help you define the kind of home and setting that will be the right fit... the place that feeds your soul.
Sharlene Hensrud, RE/MAX Results - Twin Cities Buyer's Agent