To develop great three-dimensional renderings for any type of construction, outsourcing can be a perfect idea. Apart from being less expensive and helping to save a lot of time, you may also receive excellent customer service. Through outsourcing, you have the possibility to choose the architectural illustration company that would generate the 3d computer rendering you need to develop a great marketing campaign. In addition to these benefits, by looking outside your company, there is a good chance that you could find a firm that already has a huge experience related to your ongoing marketing tasks.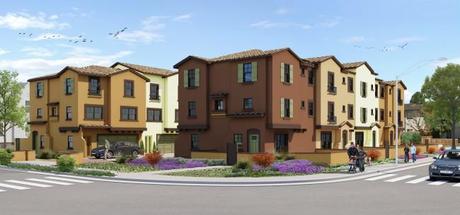 This photorealistic illustration is an additional digital render version from the ones shown in a previous post that our developer client requested in order to present it to the community and the city.
As you outsource from a specialized-firm for your visualization needs, make sure that the professionals you are hiring can produce all the essential details that will give a good impression to the entire design. They may need to focus on particular patterns, textures, colors and many other details. It would be a good idea to search for a studio that can produce great realism to your 3d computer rendering illustrations. A wise thing to do is to look for a company that utilizes the best technology and software, and guarantees your desired outputs. There are lots of businesses that have good software, and for sure you will be able to find one who knows how to use the digital applications appropriately and will help you create the expected impact for your selling campaign or city approval.
The idea of outsourcing architecture rendering services within your country or overseas can provide you with the same effective benefits as hiring a local-based firm, something that many companies are used to do. Searching carefully can help you find several outsourced solutions for digital architectural renderings that consist of talented experts and professionals that provide the following services:
Hyper realistic architecture visualizations
Architectural flyby/walkthrough animations
Exterior views of all building types
Interior illustrations that can be created with existing or custom furniture
Lighting and shadow study construction views
2D/3D CAD structural models creation
Landscape design renders
Photomontages
GoldmanRenderings.com as your outsourcing firm, is committed to serve every homeowner, contractor, builder, engineering firm, CAD designer, or architect with high-quality final 3-d visualization outputs. The advantages of hiring a reliable and experienced company includes:
Gaining flexibility and capability to create projects fast,
Getting attractive & perfect project visualizations,
Receiving top high-resolution renderings to get more customer engagement, and
Acquiring guaranteed cost effectiveness, between many other benefits.