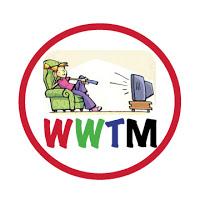 THE ANSWER TO WEDNESDAY'S TRIVIA QUESTION: Dick Van Patten played Tom Bradford on Eight is Enough. The singer of the them song was Grant Goodeve who played David Bradford, the oldest of the eight siblings that were ENOUGH.  FIRST FIVES: Mike O'Dea, Elke Raskob, Cheryl Lasak, Phyllis DiCesare & Karen Feldman HONORABLE MENTION: Shaila Nagarkar
THE NUMBERS 
Tuesdays Broadcast Top 5
America's Got Talent-NBC 2.5/10.8
I Can Do That-NBC 1.4/5.1
NCIS-CBS .9/8.7
NCIS New Orleans-CBS .9/7.3
48 Hours-CBS .9/5,8
Tuesday's Cable Top 5
American Dad-Adult Swim 1.0/2.1
Deadliest Catch -Discovery 1.0/2.6
Big Bang Theory-TBS .8/2.4
Pretty Little Liars-ABC Family .8/1.8
Rizzoli & Isles-TNT .6/4.0
Tuesday's Twitter Top 5 Primetime Ratings 
Pretty Little Liars-AMC 142,000 Tweets
WWE Tough Enough-USA 34,000 Tweets
Real Housewives of NYC-Bravo 13,000 Tweets
Tonight Show-NBC 9,000 Tweets
CNN with Don Lemon-CNN 8,000 Tweets 
THE SHOWS
BIG BROTHER!!!!!!!!!!!!
Julieeeeee looked great but of course I have some comments. The outfit was a little off, not terrible but the top moved weird when she walked. Not sure if it's her odd way of walking or if it was the top but there was something off. The big index finger ring was a bit distracting, but the hair, makeup and earrings were winners. SUMMER IS OFFICIALLY HERE! 

Lots of changes. 2 part premiere where we only met 1/2 the houseguests and already had an HOH competition. I sort of liked getting to know them all slowly, but now Audrey has to come out twice instead of once.

Speaking of Audrey...I had

forgotten about the transgender houseguest. She looks really good but my husband said her cankles give her away. I didn't catch the cankles now I'll be cankle obsessed all Summer. Hope she wears lots of sweats so I'm not too distracted. 

Okay, James the southern Asian guy is crazy. If you close your eyes and listen to him and then open your eyes you can't believe it. Do you think we'll get used to him? He's a redneck Asian Country dude. I love it but it's freaking me out.

Meg, the New Yorker is already on my nerves.

I found Jace's Indiana Jones obsession strange considering he wasn't even born when Indy and Short Round were in theaters.  

Jace trivia…This is the 2nd Jace in BB history. Name the alliance the 1st Jace was a part of. 

Judas/Austin, the wrestler, also has a degree in medieval romance literature. Why? No idea?  Is he gay? He seemed to have a thing for Kevin Frasier didn't he? (Not that there's ANYTHING wrong with it)

DaVonne left her 7 month old baby at home. That's tough but she'll be home soon. No way she lasts long. The kid won't even notice.

Clay's too pretty and has some extremely manicured eyebrows for a farmer from Texas. Is HE gay? Not that there's anything wrong with it. Nobody will ever be hotter than Caleb. Damn I loved him.

Shelli's already obsessed over Clay. I'd never heard of a Puma before last night. For anyone who didn't watch. A Puma is a younger Cougar and apparently Shelli is a Puma.

Wow...we get 98 days of BB!!! That's a bonus

The see-through floor upstairs is crazy. I think I'd get a bit freaked out and of course everyone now has to be aware of what's under there dresses, towels, skirts etc.

Girl alliance day one? Bad idea, but I don't think they all committed to it. Too much too soon, plus there are more girls coming.

Who determined that Battle of the Block was a fan fave? I don't think we all loved it, did we?

The first HOH competition was tough and required a photo finish. We went back to the DVR and declared James the winner before Julie did. Congrats James. 

BB Takeover has it's own theme music, hilarious.

After Julie talked about BB Takeover, we couldn't stop saying "Every...Single...Week love the drama Julie!!!

For the record, YES they did do a twin thing before. What I'm trying to remember is whether or not there were more than one set of twins switching places in the same season. This seems to be just one set. Anyone remember?

Okay guys...night one was awesome, tonight the fun continues.  

After Dark is on POP TV this season for anyone up late at night and obsessing over the houseguests. Sucks for me...I don't get POP TV but for all of you insomniacs who have it...enjoy!
SUITS
WOW, great premiere. Harvey's having panic attacks and seeing a shrink? That's quite a twist.
Harvey with a chink in his armour?

Harvey vulnerable and taking Zenfil for insomnia? Love that name...Zenfil.  I sort of liked seeing him that way. The Harvey/Donna thing's going to get very interesting. Mark my words. Donna's just the best. She's truly an amazing character and it seems that this season she's going to have a lot to deal with between leaving Harvey, Louis's insanity, finding amazing dresses that showcase her cleavage,  throwing Rachel's bridal shower and fielding amazing lines like Louis's "
my Dictaphone's at full capacity it's about to burst

." Brilliant writing. What is going on with Mike's hair? Patrick J. Adams was in Orphan Black this season and had his old normal hair so I'm hoping he gets to a barber soon. No way Rachel's digging that do. Mark my words, there's a haircut in his future. Suits started with a premise built around a secret. Of course nobody kept the secret and now everyone knows it and it didn't even come up in the premiere but now we know that in general, this bunch can't keep a secret anyway. How long did Mike and Rachel's engagement stay on the downlow? 5 seconds? I wonder how client privilege works at Pearson, Spector, Litt.
The Briefcase
Did anyone see last nights Briefcase? Did Lucy the Rastafarian woman have a booger in her nose the entire time or was that some sort of nostril jewel? It was nasty if you ask me. The Rastafarian couple pissed me off. Sure they had some tough stuff to deal with. A cracked driveway and a new door and some debt, but the other family was literally losing their house and living like sardines in a trailer. 11G's? That's it? Luckily the Hurricane Sandy couple kept 80Gs so they should be okay but still. Super annoying. The note about the wedding and the kids also pissed me off. These people were losing their home. The strings attached thing was so ridiculous. This episode pissed me off a bit but it could have been the booger that just had me nuts the entire time.  
Comedians in Cars Getting Coffee
Jerry and Bill Maher obviously adore each other. Great convo and you can tell they've been friends, real friends for a long time. Jerry is the only person I know that can come off like a d*ck and not be one. Or maybe he is and we all just don't care. I just realized that he tries to match his shoes to the car each week. The VW Bug this week is toooo cute. I had no idea goats made butter. Only in LA. Loved Jerry's answer to why he lives in NY vs. LA. This is a good one. No gimmicks, just Comedians in Cars Getting Coffee although I'm pretty sure Bill didn't eat or drink any coffee. 
http://comediansincarsgettingcoffee.com/bill-maher-the-comedy-team-of-smug-and-arrogant
THE OTHER STUFF
-I always find this stuff interesting. The Top 10 Pirated Shows for the Month of May were:
10. Grey's Anatomy
9.  Modern Family
8.  Daredevil
7.  Last Week Tonight with John Oliver 
6. Vikings
5. Mad Men
4. Silicon Valley
3. The Flash
2. Arrow
1. Game of Thrones
-I don't normally write about production deals but when I saw that Jason Katims will be producing a pilot for HBO called "Us" I got VERY excited. Here's the description "a sweeping examination of the often baffling, sometimes unexpected but ultimately heart-wrenching ways love and human connection can be found today through a vast web of seemingly unconnected people." No idea at all what that means, but knowing Katims, he'll pull in some former FNL'ers and some Parenthoodies and we will love and enjoy and cry our heads off. Can't wait.
-I read yesterday that cord cutters are in search of The History Channel, Nat Geo, Discovery, Food Network, Animal Planet and A&E. So that makes me thing that cord cutters are older, not Millenials. Could this be right? Maybe. The study didn't tell us the demographics of the survey. Big piece of info that would be extremely insightful. Hey Beta Research, can you give us JUST a bit more here? 
-ABC Family's trying to get you guys to all check out their new show "Becoming Us" they're getting some other nets in the family like Fusion and Lifetime to air the show.  They're also running multiple episodes in a row. I saw the pilot, it's decent, I just think that we might be Transgendered out right now. Caitlyn Jenner's taking the spotlight, Orange is the New Black Season 3 is out there, Transparent's winning all sorts of awards and now we have Audrey on Big Brother. Do we need Carly too? I don't think we do, but if you haven't had enough transgender stories, check out Becoming Us it's a bit different and sort of interesting. Gotta be honest, I never went back for more. 
-HBO's also looking to get more of you guys on board with their new Summer slate. In addition to HBO Now and HBO Go you can have FREE access to Ballers and The Brink on Facebook. I didn't love The Brink but I'm going back for more Ballers on Sunday. I think we're all so happy to be outside, enjoying the air and the sun after being cooped up all winter that we just haven't settled in to our Summer viewing patterns yet. They'll get there HBO. If it's good...they'll get there.
-Mr. Robot premiered on USA last night after Suits. I had seen the pilot already and really enjoyed it, so next week I'll start watching. USA already ordered a second season which must make Christian Slater breathe a sigh of relief. His track record hasn't been the greatest lately.  Now he can think about that bathroom renovation or maybe some cabinet refacing in the kitchen, but I wouldn't go crazy, Chris. SAVE THE MONEY for the next dry spell.
Thursday's Trivia Question: Back to my theme…name the school all of the gang from Community attend.  WWTM-Kristy Like me on Facebook at Watching Way Too Much
Follow me on Twitter at [email protected]
http://watchingwaytoomuch.com
[email protected]