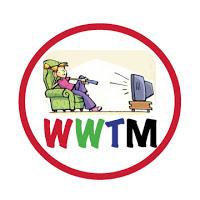 The answer to Wednesday's Trivia Question: The Lost gang were all on Oceanic flight 815 FIRST FIVES: Beth Hoff, Sue McNamara, Michael O'Dea, Monica Caraffa & James Gabriele
Honorable Mention: Rachel Snyder
Tuesdays Broadcast Top 5 
America's Got Talent-NBC 3.1/11.1
The Voice-NBC 3.0/10.5
So You Think You Can Dance-FOX 1.6/4.3
NCIS LA-CBS 1.1/7.7
NCIS-CBS 1.0/8.6
Tuesday's Broadcast Trendrr Top 5
The Voice-NBC 186,411
America's Got Talent-NBC 160,758
Futbol-Telemundo 48,484
Extreme Weight Loss-ABC 33,671
NCIS-CBS 7,061
Tuesday's Cable Top 5
The Big Bang Theory-TBS 1.2/3.0
The Big Bang Theory-TBS 1.2/2.8
Deadliest Catch-Discovery 1.1/2.8
American Dad-Adult Swim 1.0/2.2
Storage Wars-A&E 1.0/2.6
Tuesday's Cable Trendrr Top 5
Pretty Little Liars-ABC Family 165,604
Stanley Cup Playoffs-NBC Sports 63,095
Girl Code-MTV 40,570
Bad Girls All Star Battle-Oxygen 39,971
Deadliest Catch-Discovery 36,423
CMT Awards Red Carpet
CMT's Red Carpet was actually

purple

 

Jason Aldean wore an awful lot of bracelets for such a manly cowboy

Little Big Town's Kimberly Schlapman, who normally has huge oddly shaped hair, had it all pulled back. You'd think it would help, but she looked weirder than normal 

Rascal Flatts Joe Don Rooney had a ton of product in his hair holding it up, but looked awesome anyway.  

Nelly and his mega diamond earrings were on hand. I never noticed that Nelly has one of those half stache's.  He seems to be able to carry it off though right?

Hunter Hayes is sooo cute...don't you think he looks like Shane West? 

Kellie Pickler's dress had wardrobe malfunction written all over it...guessing she had tons of sticky tape and glue all under it. 

Dog and Beth Chapman just FREAK ME OUT!!!! She's HUGE, he's just plain odd and he looked like he fell asleep under a sun lamp or something

Sheryl Crow's dress was HIDEOUS! She still looked gorgeous, but the dress...just throw it out the limo window on the way home.

Kree Harrison from American Idol is the overweight  doppelganger of Melanie Lynskey from Two and a Half Men. Seriously, if you have nothing better to do...Google them both

Kristen Bell should have told boyfriend/baby daddy, Dax Shepherd not to chew gum during an interview and Dax should have told Kristen not to wear a dress that showcases her knees since they're not her best feature.

My fave...Darius Rucker looked like a doctor that makes house calls on the red carpet. 

Chip Esten...DEACON FROM NASHVILLE was on the red carpet and he was just theeeee cutest cutest. 

Kevin Bacon and his bro were on the carpet and bro was wearing cherry red pants that had to go. Kevin seemed annoyed on the red carpet and looked like he wanted to be anywhere else but in Nashville . 

Carrie Underwood looked stunning...she always does

Nicole Kidman's make up and pearly white skin were very distracting, especially since she was wearing black. Her whiteness was even more magnified.
CMT Awards
I love the CMT Awards. It's one of the only shows where the real fans are present, partying, singing every word and participating in the show. It's also proof that if you're actually talented, you don't have or need to lip sync. To the best of my knowledge nobody did last night.
Kristen Bell is a good host...she's a real fan, she's up beat and she seem comfortable in the role.

Cute opening clip with Kristen Bell as Jason Aldean's therapist. Cameos included: Vince Vaughn, Dr. Melfi, Dr. Drew and Dr. Frasier Crane. It was very cute.

Awesome opening performance of "American Woman" by Lenny Kravitz and host Jason Aldean...no lip syncing at all

Kelly Pickler and Scotty Mcready presented the Breakthrough Video of the Year Award to: Florida Georgia Line for "Cruise" and Kelly's dress stayed in place.

CAUGHT! Nicole Kidman chewing gum like a cow in the audience 

Miranda Lambert's awesome, but she was wearing these hand covering things and a corset that wasn't doing its job at all but at least she didn't lip sync.

Kasey Musgraves had some pretty severe camel toe during her performance

Miranda Lambert won the award for Performance of the Year for "Over You" and had to kiss Dog and Beth Bounty Hunter. EWwwwww!

The Florida Georgia Line guys are pretty cool looking...I love the song "Cruise" but didn't know what the guys looked like until last night.

Darius Rucker, one of my faves (nobody calls him Hootie anymore) sang "Wagon Wheel" and Lady Antebellum joined him on stage and guess what? No lip syncing!

Hunter Hayes walked throught the crowd and sang "Crazy" outside and rocked the stage...still no lip syncing

Luke Bryan was up next and he sang "Crash My Party".  I think it was pre-recorded BUT live.

Taylor Swift had a really sparkly red microphone to match her really sparkly red guitar and her red sparkly dress and guess what she sang?  "Red" Get it?

Best Collaborative Video of the Year went to: Jason Aldean, Luke Bryan and Eric Church for "The Only Way I Know"

Keith Urban was up next with "A Little Bit of Everything". Not sure if I ever noticed this before, but Keith has some huge clown feet. 

Deacon from Nashville presented the Duo of the Year Award to: Florida Georgia Line 

Odd couple of the night: Lisa Marie Presley and Ed Sheerhan

Sometimes I love when the camera focuses on Taylor Swift singing other peoples songs and sometimes it bugs the crap outta me. Last night was one of those "bugs the crap outta me" nights

Kevin Bacon looked just as miserable sitting in the audience as he did earlier on the Red Carpet

The public tweeted in a song choice for Kristen Bell and Jason Aldean to sing...the song was..."Mama's Don't Let Your Babies Grow Up To Be Cowboys". Surprisingly they did a decent job. Luckily they didn't sing the entire song.

The Female Video of the Year Award went to: Miranda Lambert who changed into a better dress which was good, because she got to kiss  Lenny Kravitz in this one and it was better. She really seemed to enjoy Lenny.

Little Big Town and Keith Urban performed Fleetwood Mac's "Chain Reaction" and Kimberly's hair was down and back to it's large very odd shape.  Hunter Hays and Taylor Swift didn't know the words to this one, but Nicole Kidman sure did. 

Group Video of the Year went to: Lady Antellum
Male Video of the Year went to Blake Shelton. Miranda presented it to him, but unfortunately he wasn't there to accept it because he was on a plane, but I was following him on Twitter and he was very excited for his wife.

Carrie Underwood was up next with her tribute to Oklahoma City

Sheryl Crow and her odd dress presented Video of the Year with a VERY odd looking Kenny Rogers to: Carrie Underwood for "Blown Away". 

Closing the show...Florida Georgia Line with "Cruise".  

Great show as always!



NEWS & INFORMATION
-In my quest for programming this Summer, I found this list of "Hidden Treasures" online. I'm definitely not watching them all, some don't interest me, but my Mom says it's nice to share...so here's the list: 6/10-Pussy Riot: A Punk Prayer/HBO- Documentary about a Russian Band. I'll probably check this one out. I love a good documentary especially when they're about bands or singers 6/22-Anna Nicole Story/Lifetime-Made for TV movie. Does anyone care about her at all anymore? 6/23-Skywire Live with Nik Wallenda/Discovery-this years space jump. Nik's going to walk across a section of the Grand Canyon...live.  If I'm home...I'm watching. 6/23-Love Marilyn/HBO-Documentary about...you guessed it Marilyn Monroe. I'm Marilyn'ed out since Smash...so this is a no for me. 6/29-Jodi Arias: Dirty Little Secret/Lifetime-A made for TV movie. SO NOT my thing 7/10-Moone Boy/Hulu-Coming of age series. I might check this one out. 7/11-Hollywood Game Night/NBC - Totally into this one...celebs playing party games...yes please 7/16-Whose Line Is It Anyway/CW- I wasn't in to this the first time around and I'm really not a huge Wayne Brady fan 7/27-Animation Domination HD/CW-You know I don't do animation 7/31-The Hunt/CW-I might go for this one. Survival competition type thing 8/1-The Awesomes/Hulu- see 7/27, I don't do animation, even if it is Seth Meyers 8/5-Casting By/HBO-Definitely watching this documentary 8/11-Low Winter Sun/AMC they are saying this is "what's next" from AMC after Breaking Bad...we'll see TBD-Clear History/HBO-anything with Larry David...I'm in -On June 16th when season 3 of The Borgias ends...it's over. That's it. Showtime cancelled the show.  No real reason was given as to why, but Neil Jordan who wrote and directed it said he feels the final episode is a decent ending that viewers will be okay with. Now that I know it's only 3 seasons, maybe I should binge view this one. I'm pretty sure it's decent right? I'm SO jonesin for something juicy right now. -Also on June 16th, HLN is hosting the Daytime Emmy's.  In addition to their own A.J. Hammer and Robin Meade, GMA weatherman, Sam Champion will join them hosting the show and advising us of any severe weather in our area. I never thought about Sam as an awards show host, but I bet he's pretty good. He's good at weather and he looks really good in a suit...I'm betting he's a natural. -For all of you music fans, Beatles fans, Paul McCartney fans, set your TiVO for June 12th, Paul's going to be on The Colbert Report for a 1 hour special appearance celebrating the reissue of "Wings over America". He's going to perform and one song will be exclusively available at www.colbertnation.com.  Pretty cool right? -The Summer premiere of Hot in Cleveland will air LIVE on 6/19.  William Shatner's guest starring. Do you guys watch this one? Just curious. -When America's Next Top Model returns in August...Guys vs. Girls. I can't believe this show is still on the air. At least Tyra comes up with ways to keep it sort of fresh. I've never seen one episode of the show. How many seasons has it been on?
-Keith Olbermann's baaaack. This time he'll be on TBS covering MLB post season games. Man that guy is a fighter huh?  Just when you think you'll never see or hear from him again...he POPS right back up in something else.
-As much as I hate to admit it, Netflix is definitely the leader in the SVOD. Netflix accounted for 89% of TV shows streamed in 1Q 2013 beating Hulu plus and Amazon. While this is huge, the number actually went down vs. last year's 93% and Hulu and Amazon's numbers are up a bit. What's interesting is that the amount of viewers watching TV shows via any of these services has increased by 34% year over year.
Thursday's Trivia Question
: On Cheers, what was Norm's wife's name?
WWTM-Kristy
Like me on Facebook at Watching Way Too Much
Follow me on Twitter at [email protected]
http://watchingwaytoomuch.com
[email protected]