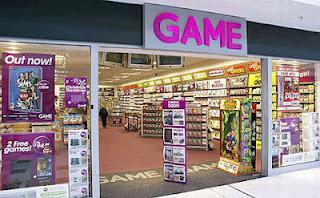 I don't think that it comes as a shock, to discover that High Street Chain
Game
has finally admitted defeat and gone into administration. Of course it's a sad day, for both the British games industry, the High Street (I'm convinced that before long there won't be any shops left from this recession) and ultimately for the staff. But, I for one am certainly not in the slightest bit surprised.
Game
, who have owned main rival
Gamestation
since 2007, have been evidently struggling for quite some time as the stores had stated that they would not be stocking some of the hottest-selling games of recent months.
However, with sales of video games apparently outselling videos for the first time ever, this month, what exactly could have gone wrong for the once incredibly popular company?
A lot of gamers, and I'm afraid that I have to agree, feel that Game (and Gamestation) set themselves up for failure, by refusing to move with the times. Compared to alternative retailers, both stores were amazingly over-priced and more notably so in their Pre-Owned Section. To give you an example, I once bought a brand new copy of a PSP game, in the Game, in York. That very same store was selling the same game, Pre-Owned, for roughly £10 more!! How does that even make sense? Why would anyone pay £10 more for a game that someone else has coughed, scratched and goodness knows what else all over, when you can have a nice sparkly, unused copy?!
Personally, I feel that they failed to adapt to an ever-changing and incredibly competitive market that has seen online store sales rocket.
It is a shame, however, and if no one buys them out and/or saves the failing stores, then I will definitely be sad to see them go, because the High Streets are starting to look a little empty!