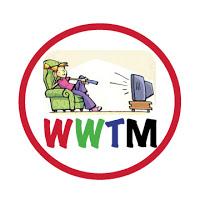 The answer to Tuesday's Trivia Question: Dr. Wayne Fiscus and Dr. Mark Craig operated out of St. Eligius Hospital.
FIRST FIVES
: John Amy, Mitch Klein, Monica Caraffa, Beth Hoff, & Kathy Connelly
Honorable Mention: 
Larry Price
Sunday's Cable Top 5
True Blood-HBO 2.4/4.3
Naked & Afraid-Discovery 1.6/3.6
Dexter-Showtime 1.2/2.5
Real Housewives of NJ-Bravo 1.2/2.4
Devious Maids-Lifetime 1.1/2.8
Monday's Broadcast Top 5
Under the Dome-CBS 2.7/11.0
The Bachelorette-ABC 2.3/7.7
American Ninja Warrior-NBC 1.5/5.1
Mike & Molly-CBS 1.3/4.9
2 Broke Girls-CBS 1.3/4.6
Monday's Broadcast Trendrr Top 5
The Bachelorette-ABC 196,213
Under the Dome-CBS 40,386
How I Met Your Mother-CBS 21,865
La Tempestad-Univision 21,699
Mistresses-ABC 18,921
Monday's Cable Top 5 
Love & Hip Hop Atlanta-VH1 2.3/4.1
Hit the Floor-VH1 1.4/2.6
The Big Bang Theory-TBS 1.3/2.8
WWE Monday Night Raw-USA 1.3/3.7
American Pickers-History 1.0/4.2
Monday's Cable Trendrr Top 5
Love & Hip Hop Atlanta-VH1 797,764
Teen Wolf-MTV 430,790
WWE Monday Night Raw-USA 218,071
Hit the Floor-VH1 122,811
The Fosters-ABC Family 85,386
The Vineyard
I did a bit of research last week to determine if this show was a reality show or if it was scripted. From what I understand, it's sort of a hybrid. Most of the cast are real Martha's Vineyard residents, doing what they do, but it still all feels sort of off to me and I'm just not sure why that is. That doesn't mean I'm not enjoying the show, I am. It doesn't mean I'm cancelling the season pass...I'm not. The Vineyard is fun, stupid and predictable.  Last night, Lou and John were going to kill each other over Katie, the girl everyone seems obsessed with who supposedly has this boyfriend of 4 years named Matt.  A guy who has yet to take her calls, show up for a surprise visit etc. John decided to play it cool but of course he blew it BIG TIME.  He did all the right things...gave her a ride home, took her to a beautiful place on the island and then like an idiot went in for a kiss.  It was the worst move from a hot guy I've ever seen. For a pre-med student, he really is pretty stupid. She got pissed, but then at Lou's party, they made up, agreed to be friends, and he of course, left the party with another girl. So typical.  Lou, the other guy, who I'm guessing will actually end up with Katie, has his own issues. It was his birthday and the girls threw him a huge party even though they barely know him. When he went to say thank you to Jackie for throwing the party, she pulled the exact same awkward kiss move that didn't work for John, but to add insult to injury, Katie saw the entire thing. Lots of other awkward moments including the Ben, Catherine, Gabby triangle, the bizarre soundtrack that randomly stops and starts throughout the entire show with too many different songs and the most awkward moment of the episode, Katie's bike ride to Jackie's Mom's house for 5 seconds of guy advice.
The Writers Room
Before I could watch The Writers Room on The Sundance Channel,  I had to find The Sundance Channel, which was no easy feat. It's not an HD channel on Cablevision. It's channel 192.  I never go into that territory at all. I'm a 700-900 girl.  Anyway, I had heard about this show from my friends at Entertainment Weekly a while ago. I had really been looking forward to it.  It was pretty good, but I haven't decided if I'm giving it a season pass or not.  Jim Rash is the host and in the premiere episode, he had Vince Gilligan, Bryan Cranston and the writers of Breaking Bad as his guests. The show is only 30 minutes. I'm not really sure I learned as much about the writing of Breaking Bad, some of the decisions etc. as I wanted to, but I did learn that the show was not originally intended to take place in Albuquerque, but since there was a 25% discount vs. Riverside California that's where they ended up. Now you can't imagine the show taking place anywhere BUT Albuquerque.  I didn't realize that Vince Gilligan, Thomas Schnauz and a few of the other writers, were all originally from The X-Files.  Other than that, there was too many "inside" jokes and references, too much talking at the same time, and not enough time to really learn about the process etc.  Next weeks episode features the Amy Poehler and the writers of Parks and Recreation.  I guess I'll watch and decide about the Season Pass then. 
Newsroom
Finally an episode of Newsroom that I understood 100% of without having to watch twice and depend on Google. Yeah! Will McEvoy was back in full force. The opening Steven Hill sequence was brilliant writing. Thanks Aaron Sorki.  Jim finally lost his sh*t on the Romney bus and we found out why Maggie cut her hair and was acting so odd, that Nina Howard knows every word of Will's message to Mac, that Charlie Skinner has never seen Goodfellas, Scarface or The Godfather, Don's not as handy as he thinks, Sloan has even bigger b*alls than we thought,  Reese Lansing is an even bigger d*ck than we thought and that Mac wears $1200 shoes to the office. Loved the Corporal Klinger reference, the piano playing, and that Will is as mesmerized by a bad toupee as I am. Most of all I loved the two twists at the end of the episode. Don't worry I won't spoil that for you guys.   Great episode. I love it when the show makes me feel smarter. Doesn't happen that frequently, so I will enjoy the moment while I can.  
NEWS & INFORMATION:
-ABC was the first network to launch their Watch Now App allowing viewers to watch live programming on their mobile devices in select markets (NY being one of them). But now,  Showtime has thrown its hat in the ring and is the first premium cable net to launch their watch live App...Showtime Anytime. Now you can tune in on your device and watch Showtime programming live.  Like I keep saying...soon its all the time anytime on any device. Poor Nielsen...they better start hiring!   
-I can't believe that on August 21st, E!'s longest running show, The Soup (formerly Talk Soup) will be celebrating its 20th anniversary and Joel McHale will be celebrating his 10th year as host. I gotta admit, this all surprises me a bit. Who needs recaps of anything these days when you can get your own online? For 2 bonus points each, name all of the other hosts.
-Friday, August 2
 at 5pm
is the new
Time Warner Cable/CBS deadline
. Sort of good news I guess. It means everyone is still talking and that all of you Big Bro fans will get to find out who the MVP nominated this week, who will win the POV, who gets evicted and probably who the new HOH will be before the deadline.  That's a win for now in my book.  
-
 TiVo (my fave DVR) has done some research and released some great info on one of my favorite topics, "alternative content outlets" Not sure if I coined that phrase or not, but I sort of like it. I'm open to something else though.  Non traditional? Whatever.   Almost 10,000 TiVo Subscribers were surveyed (me being one of them!) and here are some of the results: 
Those watching 

Netflix

 aren't giving up on traditional networks. There has been "

no significant difference"

 in how much time is spent watching the 28 most-watched networks between those who subscribe to Netflix and those who don't.

57% of TiVo subscribers also subscribe to Netflix (I do)

50% of them subscribe to Amazon Prime. (I do)

18% are subscribers of Hulu (I do)

A digital-TV-loving 8% actually subscribe to all three. (That would be me!)

18% of those surveyed had watched Netflix's House of Cards (I did!)

Households that reported viewing House of Cards, watched 85% more HBO than non-Netflix households (Uh…yeah!)

Netflix households viewed Showtime's Homeland 26 percent more than those who didn't use Netflix. (Me again)

I guess there's room for everyone…we've heard it all before…content is king…if it's good, people will watch it.
-Update on The Giudices…they were arraigned yesterday at a Newark Courthouse but are free on 
$500,000 bail. 
They had to forfeit their passports and are restricted to travel in New York and New Jersey. 
Joe, who I was surprised to learn was not a U.S. citizen, will be subjected to drug testing. They are 
now scheduled to be arraigned in federal court in New Jersey on August 14. I wonder if Teresa took my advice about Orange being the new black too seriously? 
-I don't report on the upfront and how much the networks each took etc. The main reason I don't is because I have no way to prove the numbers they report and I honestly don't believe the numbers. I didn't want you to think I was a lazy slacker, but I don't like to post stuff that isn't true, that's rumored or that I can't really substantiate, so I hope you guys are cool with that. There are a million other blogs, websites etc. that you can find that info if you want it. (Let me know if you need help. I can point you in the right direction). 
-ABC Family renewed Switched at Birth for a third season and given a thumbs up to new shows, The Fosters and Twisted.  Congrats guys. No word on The Vineyard yet huh? I guess I'd stick with it even if it gets cancelled.  
-I love that Sharknado is STILL pulling some great numbers. I stumbled upon it the other day and watched part of it again. Saturday's airing was seen by 2.1 million viewers.  Sometimes being so bad is so good even the 2nd and 3rd times around. 
Wednesday's Trivia Question
: Where would Dr. Cristina Yang and Dr. Alex Karev be found on a work day? 
WWTM-Kristy
Like me on Facebook at Watching Way Too Much
Follow me on Twitter at watchingwaytoomuch@tvnme
http://watchingwaytoomuch.com
[email protected]