While traveling to these two beautiful Middle Eastern countries, I made sure I tabulated every single spending I made in order to stay on track. Sadly, because I am a new backpacker, I spent more money than I would like.

Final Spending for Jordan and Israel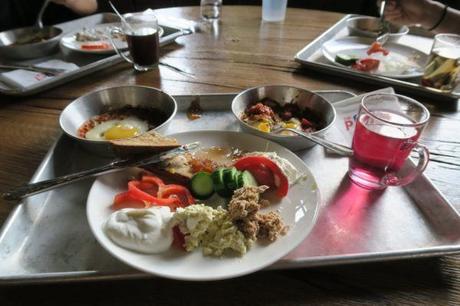 Here is a complete breakdown of my spending in Israel:
Food and Water: 133 Shekels ($44.33 CDN)
Taxi: 695 Shekels ($231.66 CDN)
Toilet tip: 1 Shekel ($0.33 CDN)
Accommodations (2 Nights at Best Western and 3 Nights at The Post Hostel): 210 Shekels ($70 CDN)
Transportation (Bus and Train): 39 Shekels ($13 CDN)
Entrance Fee to Masada: 74 Shekels ($24.67 CDN)
Entrance Fee to the Dead Sea: 57 Shekels ($19 CDN)
Total cost of traveling in Israel: 1209 Shekels or $403 CDN
I spent a total $80.60 per day in my 6 days, 5 nights staying in Israel.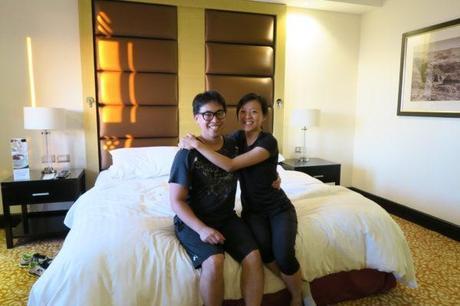 My flight from Vancouver, Canada to Tel Aviv, Israel cost $73.53 CDN and 40,000 Aeroplan miles. My girlfriend and one of my sisters used up a total of 32,000 Best Western points to offset the cost of our hotel stay in Tel-Aviv.
The biggest expense I had during my trip to Israel is taxi rides, as I may have been overcharged. Because we were short on time in Israel, the best way for us to visit Masada, Dead Sea, Bethlehem, AND cross the Jordan border was by taxi. If I can visit Israel again, I would have taken my time so I can use local transport instead.
Here is a complete breakdown of my spending in Jordan:
Jordan Pass (includes entrance fee to Petra): 70 JOD ($140 CDN)
Taxi: 47 JOD ($94 CDN)
Food and Water: 9 JOD ($18 CDN)
Accommodation (Two nights at Marriott Hotel, cost split in 2): 60 JOD ($120 CDN)
Wadi Rum Tour: 65 JOD ($130 CDN)
Total cost of traveling in Jordan: 251 JOD or $502 CDN
I spent a total of $167.33 per day in my 4 days, 3 nights staying in Jordan.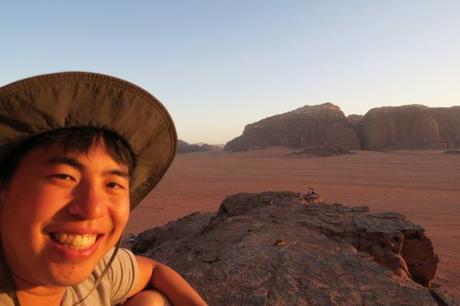 Our biggest expense in Jordan is the Jordan Pass; however, the Wadi Rum tour, and our Marriott Hotel accommodation is a close second. Looking back, I shouldn't have stayed at the Marriott, as it costs a whopping $120 per night. Even though we did not know of any hostels in Jordan, I'm sure we could have easily stayed at a local hotel for a much lower price. On the bright side, we were able to save some money on food as breakfast was included at the Marriott, and our Wadi Rum tour included food and beverages.
Because we stayed in the Marriott in Petra, we loaded up on food on the breakfast buffet and took some extra food to eat for lunch. Our Wadi Rum tour also included breakfast, lunch and dinner that is why our food expense seems to be quite low. The only thing I would have done differently if I can do Jordan again is to not stay at Marriott Hotel and instead stay at a local hotel instead.
I'm hoping that I will learn from my mistakes while traveling in the Middle East and make better decisions on my trip to Africa.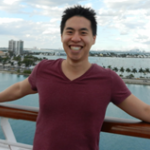 6 Ways You Can Support Our Site Today
Living the Dream is an independent travel blog covering global travel and lifestyle design and is not a subsidiary of any media organization. Our continued growth has always been because of you, our readers, supporting us along the way. To support our site today, we'd love it if you did one (or more) of the following:

Share this article with your friends and followers on social media via the buttons at the bottom of this page.
Read another article via our recommendations above.
Book your next hotel with our affiliate link at Booking.com. We'll receive a small commission that helps us run this site at no added cost to you.
Shop using our Amazon.com affiliate links or our blogging affiliate links below and on our sidebar. Like our hotel link, we'll receive a small commission at no added cost to you.
Sign up for our newsletter to receive our newest articles direct to your inbox.
These actions may not seem like much, but if just 1% of our readers did a few of the above to help us out we'd grow faster than we ever have before and would never have to host another ad on this site again.
Thanks for your support!