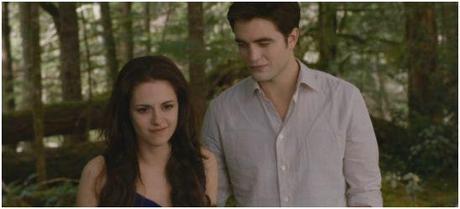 The final trailer for the romantic fantasy film The Twilight Saga: Breaking Dawn: Part 2 has been released.
Based on Stephenie Meyer's novel Breaking Dawn, the film is directed by Bill Condon and scripted by Melissa Rosenberg and Stephenie Meyer. The project is produced by Karen Rosenfelt, Wyck Godfrey and Stephenie Meyer.
The romatic thriller movie stars Kristen Stewart, Robert Pattinson, Taylor Lautner, Peter Facinelli, Ashley Greene, Jackson Rathbone, Elizabeth Reaser, Kellan Lutz, Nikki Reed, Billy Burke, Rami Malek, Mackenzie Foy, Tracey Heggins, Maggie Grace, Judi Shekoni, Omar Metwally, Andrea Gabriel, Angela Sarafyan, Marlane Barnes, Rami Malek, Lisa Howard, Patrick Brennan, Noel Fisher and Guri Weinberg.
Lionsgate and Summit Entertainment are bringing The Twilight Saga: Breaking Dawn: Part 2 to theatres on November 16th, 2012.
Hit the video to watch the trailer via MTV.
Get More:
2012 VMA, Artists.MTV, Music
Plot:
THE TWILIGHT SAGA: BREAKING DAWN — PART 2, illuminates the secrets and mysteries of this spellbinding romantic epic that has entranced millions.